Marti Reminds Blue Homeland
Turkish Navy has recently got its P-72 Turkish Maritime Patrol Aircraft, a derivative of ATR 72-600 aircraft acquired under the Meltem 3 (Breeze ) programme. The aircraft has Anti-Submarine Warfare (ASW) capability. ATR-72/600 ASW can carry a weapon load on two fuselage pylons, including Mark 54 and Mark 46 Mod 5 lightweight torpedoes.
According to the information provided by the website, at 14:51 CEST, a Turkish Navy aircraft, an ATR P-72MPA (call sign MARTI85, reg. TCB-752), left Dalaman. The aircraft entered Athens FIR (flight information region) off Rhodes. The plane flies over the Aegean Sea northbound(FL080) and avoids entering the Greek air space. The final destination is NAS Izmit.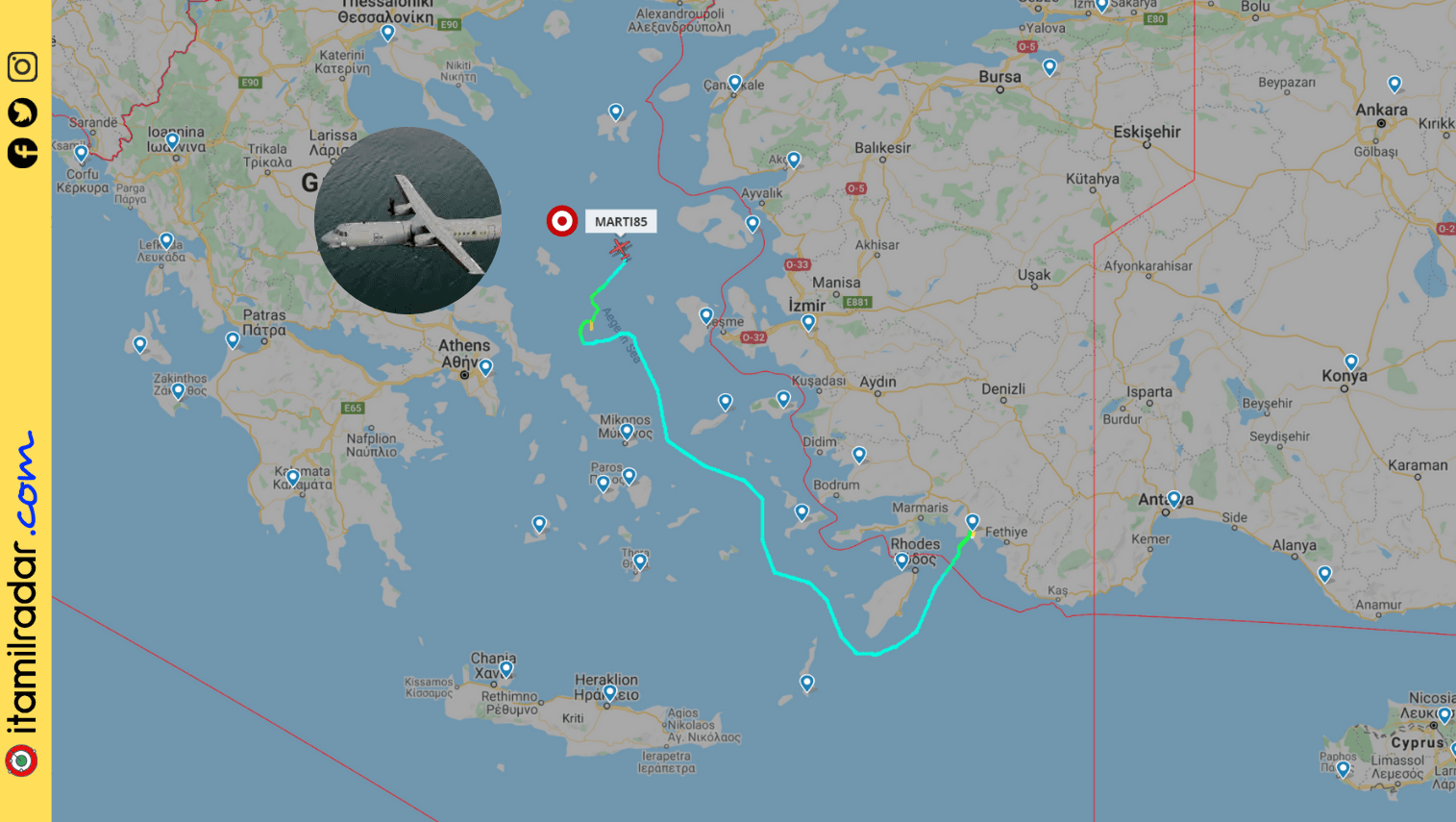 The contract of the Meltem III Program covers the procurement of a total of 6 ATR72 aircraft and their modification into Anti-Submarine Warfare configuration for the Turkish Navy. The MELTEM-III program has been carried out by Italian company Leonardo acting as prime contractor and Turkish Aerospace (TUSAŞ) while ASELSAN provides system supply. The aircraft features Link 11 and Link 16 systems developed by Milsoft and Naval Patrol Ground Station by Havelsan. Thales supplies the AMASCOS-300 mission management system and the Ocean Master 400 radar.