Marine Nationale to Enlarge Aircraft Carrier
It is seen that the design is enlarged to increase deck operation capacity. The ship's general structure is also evolved compared to the initial design. The shape of the hull gets more "square". The reason for the difference is better accommodation of EMALS equipment. It is known that the French Navy has power issues with its current steam-powered catapult equipment. Bridge design also evolved with the mast.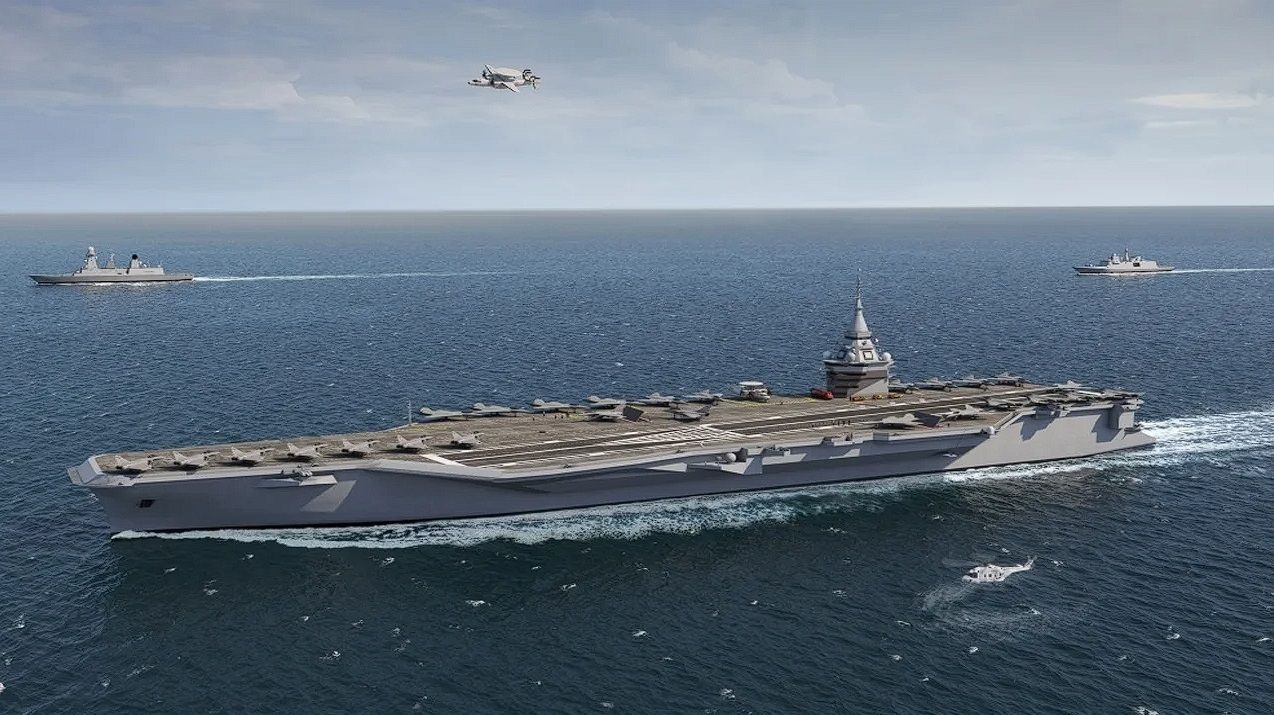 A helicopter operation area and aircraft maintenance spots were added to the flight deck to enhance the ship's flight operations. It is seen that the vessel is equipped with SIMBAD-RC, RapidFire CIWS and VLS for Aster missiles and CMLS anti-torpedo decoy.It is also announced that the second PANG may become possible.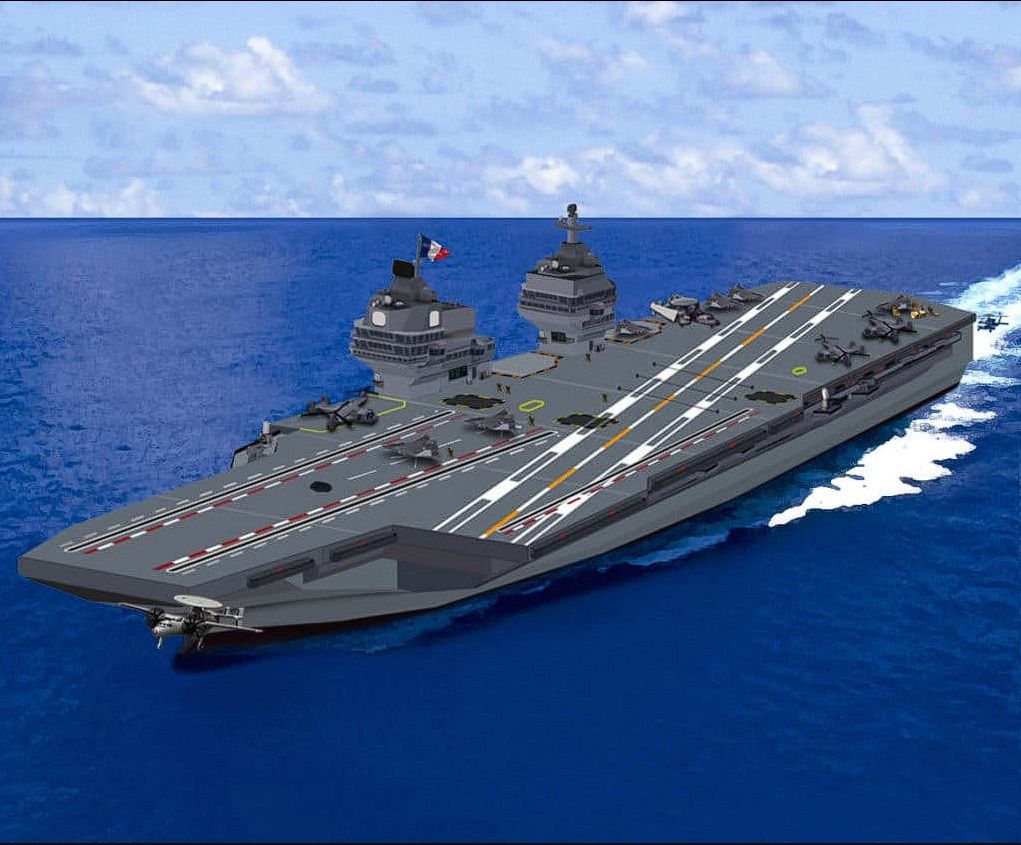 The French Navy wants to increase its aircraft carrier capability with the larger ship. It is known that the FS Charles de Gaulle (R91) is not sufficient for Rafale operations. Operating costs and maintenance requirements also increased, so the new carrier became necessary for the Marine Nationale.