Logistic Support Ship (A-574) in the Inventory
President of Defence Industries Professor İsmail Demir wrote on social media: "The first ship of our Logistics Support Ship Project, which was initiated for the logistics needs of our combat ships, is TCG Yzb. Güngör Durmuş (A-574), under the main contractor @STMDefence, was completed at Ada Shipyard and entered the service of our Naval Forces Command."
It was planned to quickly produce two logistic support ships within the project's scope within 26 months. Selah Shipyard inked the deal. TCG YZB, the first ship of the project. The construction of the Güngör Durmuş Logistics Support Ship started on 25 March 2015. The ship was launched in a short period on 8 October 2016. Selah Shipyard completed the shipbuilding but could not deliver it because it went bankrupt. The ship waited a long time for the completion of the process.
Meanwhile, Ada Shipyard has undertaken the rest of the works. The first ship completed by Ada Shipyard entered the inventory on 8 December. The second ship is TCG ÜTGM. Arif Emekçi is also planned to be delivered in February 2024.
Logistics Support ships have been developed to increase the Turkish navy's supply and logistics support capabilities. Having a helipad that allows 15-ton utility helicopters to land and resupply, the ships are also protected by two ASELSAN STAMP remote-controlled weapon systems.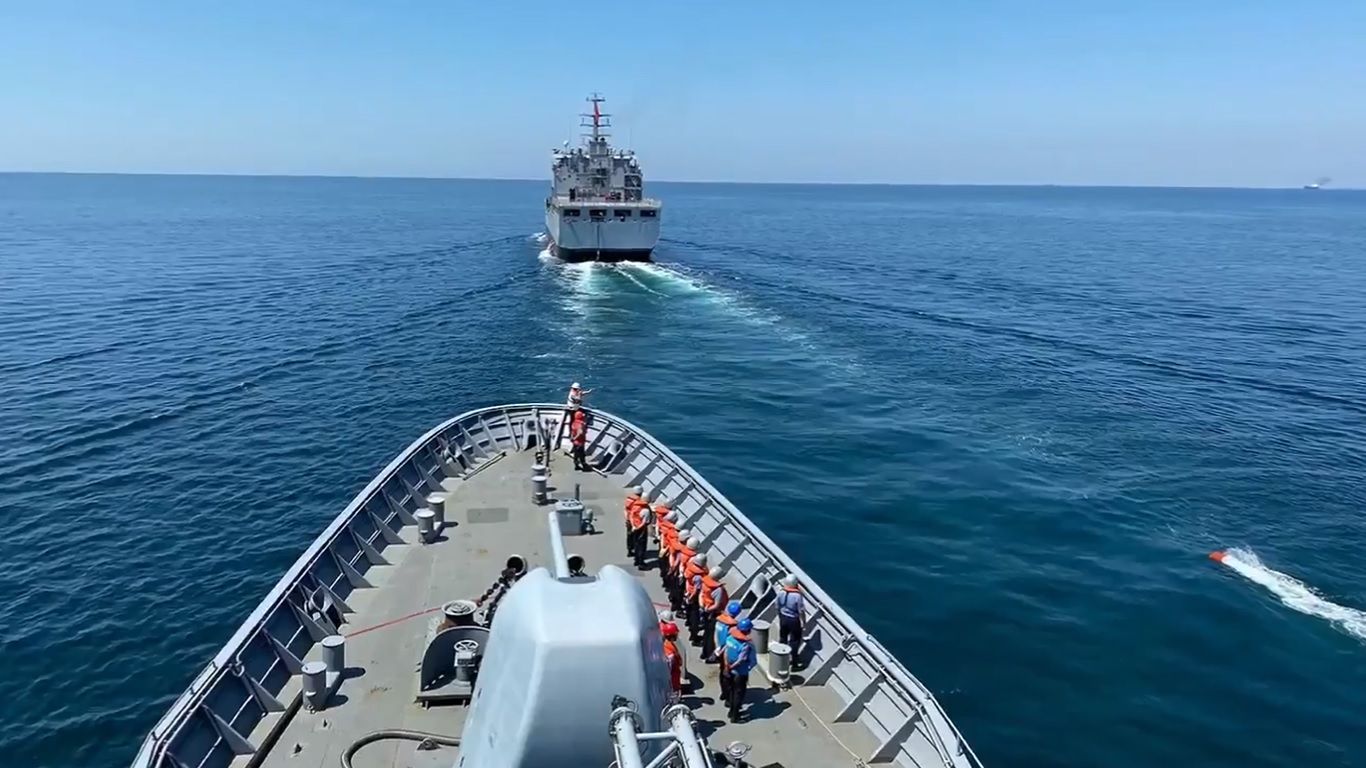 The ship is equipped with stern-float fuel transfer technology for astern replenishment. This technology makes it possible to transfer fuel at a low cost for a ship of this size. The large fuel carrier ships in the navy's inventory move parallel during the cruise. Meanwhile, fuel is being transferred. Smaller fuel vessels are kept stationary at sea for the transfer. The ship that will receive fuel approaches this ship, and the transfer takes place while the two ships are stationary. The stern fuel transfer technology enables the transfer of two ships on the move. This saves time and reduces costs.