Japanese Interest in Turkish UAVs
Ambassador of Japan to Turkiye Kazuhiro Suzuki, accompanied by his delegation, visited Özdemir Bayraktar National Technology Centre. Ambassador Suzuki met Turkish UAV maker Baykar Chairman of the Board, and Technology Leader / CTO Selçuk Bayraktar.
Ambassador Suzuki shared a photo from this meeting from the Japanese Embassy's social media account. The photo shows Ambassador Suzuki and Chairman Bayraktar standing in front of the KIZILELMA UCAV body, most probably from the production line, as the UCAV body lacks landing gear but is supported with metal frames.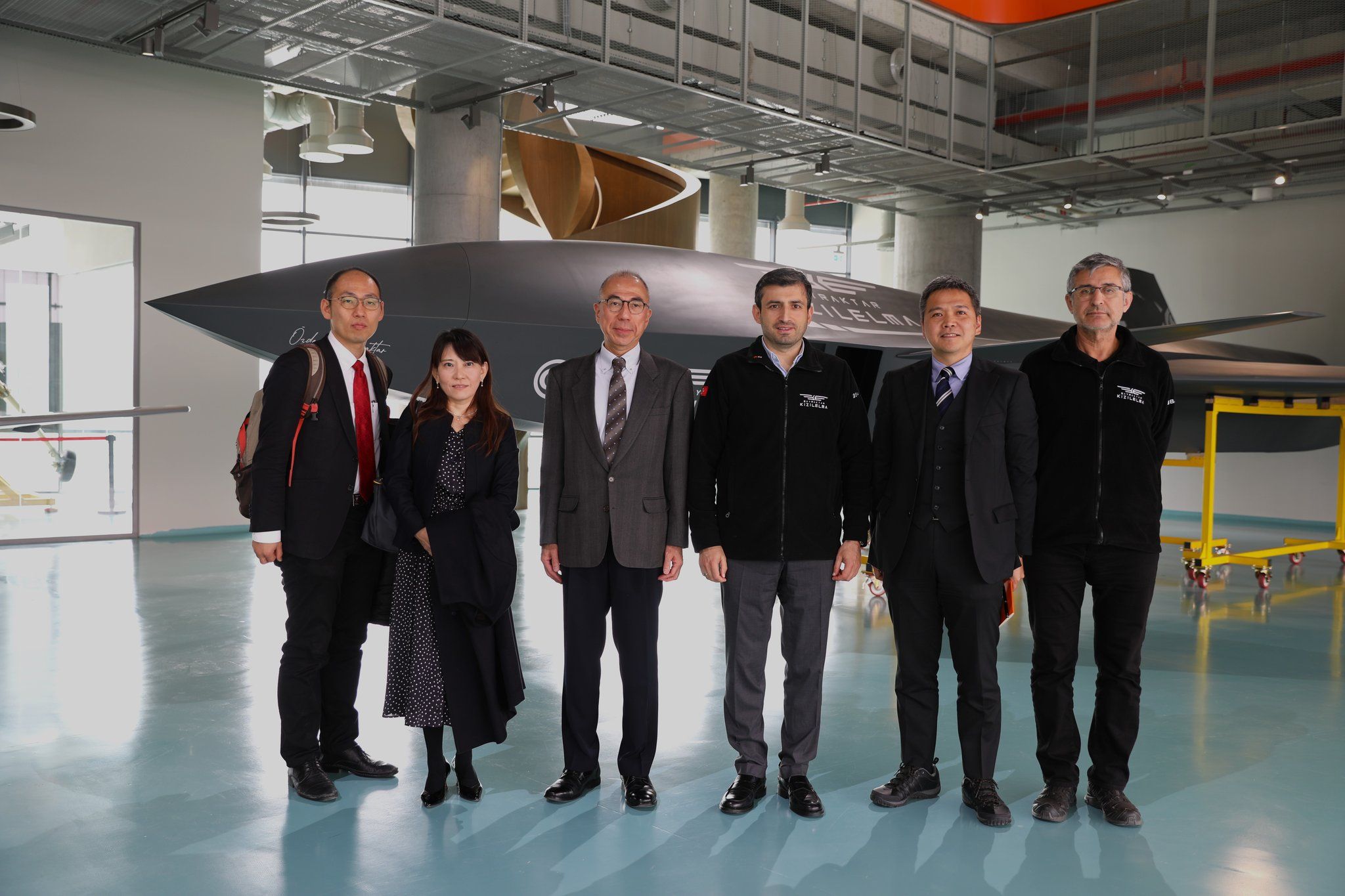 The photo also shows Chairman Bayraktar presenting a model of Akıncı UAV as a souvenir of the visit to Ambassador Suzuki.
It is known that Japan has been increasing its defence budget recently and focusing on unmanned aerial systems. A recent report about the Japanese Ministry of Self-Defence revealed that the institution plans to replace military aircraft with drones. The report claims that the Ministry wants to ground 12 AH-64D combat helicopters, 47 AH-1S anti-tank attack helicopters, 33 OH-1 observation helicopters, and downsize its 33 P-1 patrol aircraft fleet and 75 SH-60K patrol helicopters.
Japan deploys General Atomics' SeaGuardian UAVs for coast guard patrolling missions and wants to increase its number.