Iranian Navy Intercepts two U.S. warships At Strait of Hormuz
Washington dispatched two ships with 4000 crew on board to show the flag at one of the world's most important crude oil export waterways. Iran's reaction was not surprising. Previously, the long-isolated country used manned and unmanned surface and air vehicles against the United States. The Iranian Navy dispatched small speed boats to confront the USS Bataan (LHD 5), amphibious assault ship, and the USS Carter Hall (LSD 50), dock landing ship, in the Strait of Hormuz.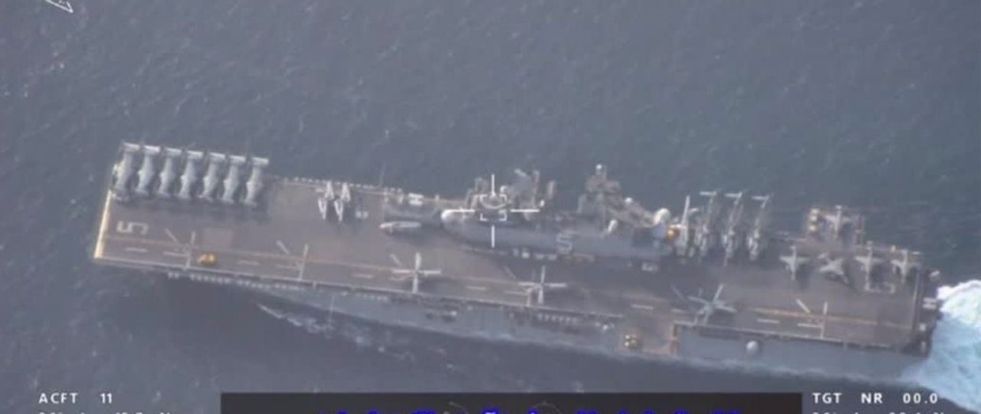 The Iranian Revolutionary Guard has released a video showing surveillance and tracking of a U.S. Navy ship in waters off the coast of the Persian Gulf's Strait of Hormuz.
The speedboats were manned by armed soldiers from Iran's Islamic Revolutionary Guard Corps (IRGC) and came close to the ships while drones teased and photographed them from above.