Indonesian Navy Inaugurates Two New Sampari Class FAC
Indonesian Navy Chief of Staff (Kasal) Admiral Muhammad Ali officially named the two domestically designed and built Sampari-class KCR-60M Batch III vessels on May 17 2023. The two KCR-60M are constructed at the PT PAL Indonesia Shipyard.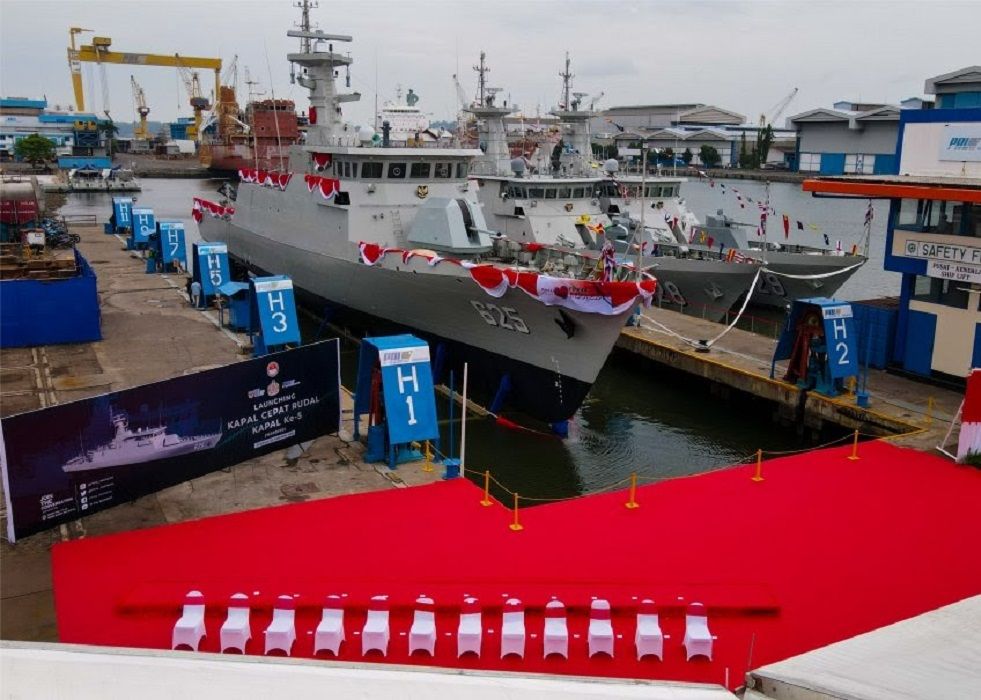 Speaking at the ceremony, the CEO of PT PAL Indonesia also stated that the two ships had completed the Sea Acceptance Test (SAT), achieving an average speed exceeding the contract requirements.
The two FAC 60M have also successfully passed several Harbour Acceptance Test (HAT) and Sea Acceptance Test (SAT) series, up to the Life Firing Test (LFT). Previously, on 10-11 April 2023, the KCR-60M Kapak-625 and Panah-626 were declared to have passed the Commodore Inspection (CI).
Regarding the specifications, the Sampari class FAC has a crew of 43, a displacement of 460 tons, a length of 60.3 m and a width of 8.1 m. Its range is 2,400 nautical miles, with an endurance of eight days. The ships lack fin stabiliser, which reduces the sea state-level capability. On the other hand, the ships are made with a composition of aluminium and high-tensile steel in hull parts.
The ship is powered by a 2 × 3600KW MTU 20V 4000M73L diesel propulsion system, enabling her to reach a speed of 28 knots (52 km/h).