Indonesia starts construction of 3rd of 5 PC-60 patrol boats ordered in 2021
The first two boats, launched in August 2022, have been awarded to PT Caputra Mitra Sejati of Banten. The third boat in the batch was allocated to Batam-based Indonesian shipyard PT Karimun Anugrah Sejati, which had its first steel cutting ceremony on March 4, 2022.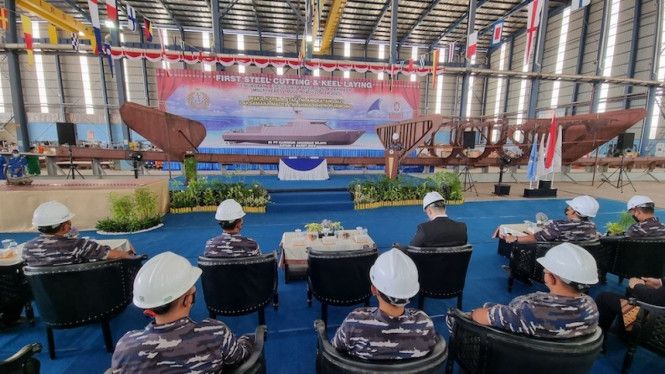 Two more contracts have yet to be granted to shipbuilders.
The ship is armed with two 12.7mm FN Herstal heavy machine guns and a 40mm Oto Melara naval cannon. It also includes a rigid-hull inflatable boat (RHIB) for patrol, search, and rescue missions at sea.