Indian Navy commissioned submarine INS Vela
Mazagon Dock Shipbuilders Ltd of Mumbai collaborated with M/s Naval Group of France to develop the submarine. The new submarine is outfitted with battery cells developed in India, which power a silent propulsion motor. Aatmanirbhar Bharat, as the submarine is known in Hindi, is being built under the supervision of in-house design overseeing a team of MDL, navy engineers from Submarine Design Group, Submarine Overseeing Team, and Indian Training Team, according to a statement from the Navy.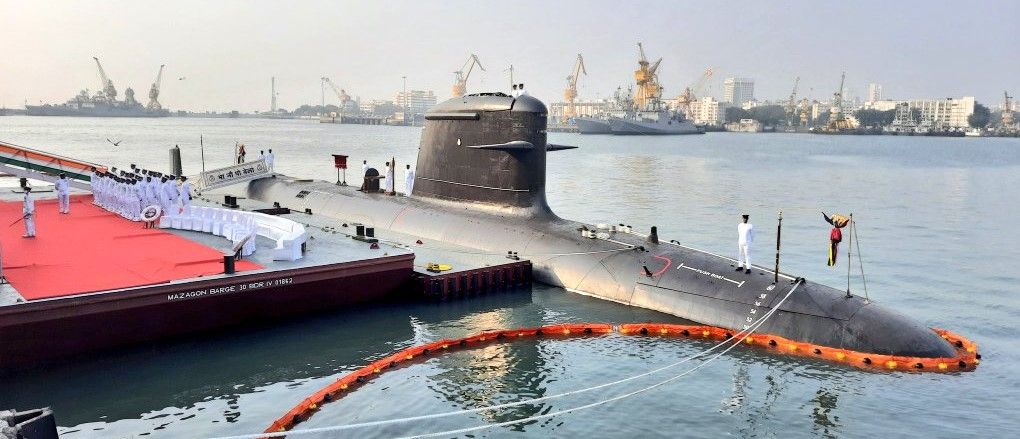 In July 2009, construction began. In May 2019, the submarine was given the name INS Vela. MDL turned it over to the Indian Navy last month after intensive system, mechanical, and armament trials. The Indian Navy's stealth guided-missile destroyer Visakhapatnam was commissioned in Mumbai on Sunday. The indigenously constructed vessel is armed with a slew of missiles and anti-submarine rockets.
The Project 75
Project 75 was originally intended to be a 25-submarine purchase plan for the IK Gujral administration, but it has now expanded into a 30-year submarine construction plan. India and France inked a $ 3.75 billion contract in 2005 to build six Scorpene-class submarines. Mazgaon Docks Ltd. is the executing entity on the Indian side. On the French side, it is the Naval Group (former DCNS). The project has been beleaguered by delays and issues about the French government's unwillingness to execute on the contract's commitment to "technology transfer." The first of the six submarines, INS Kalvari, was commissioned five years behind schedule, in 2017.