India Starts MiG-29K Trials on Indigenous Aircraft Carrier
MiG-29K (NATO Reporting Name: Fulcrum-D) of the Indian Navy has been seen on the flight deck of the new, domestically-built aircraft carrier. An image contains a MiG-29K on deck with folded wings in Indian Air Force colours shared on social media. There is no official information about the step.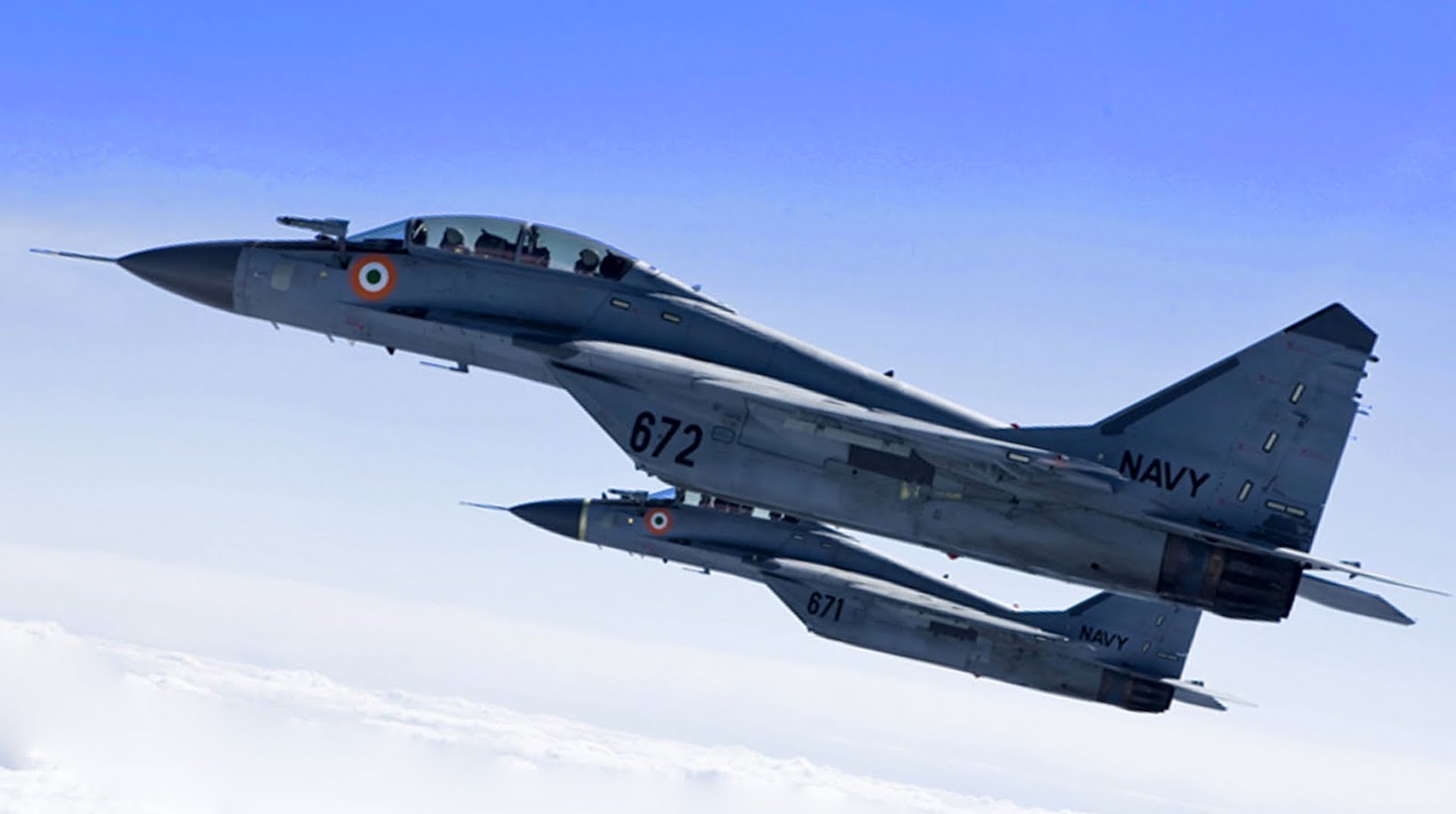 Fulcrum-D aircraft is the primary jet of the Indian Naval Arm's carrier-based fixed-wing fleet. Multirole platforms can conduct air-to-air and air-to-ground tasks, reconnaissance and electronic warfare as well. The aircraft is in STOBAR (Short Take Off but Arrested Landing) configuration, as the ship is equipped with a ski-jump on the bow and arresting gear on the stern.