India's INS Vikrant Begins Sea Trials
You may prefer to listen the news
The carrier has been under construction at the shipyard for over a decade and completed its basin trials in November 2020. The keel was laid in February 2009. It was floated out of its dry dock in December 2011 and was launched in August 2013.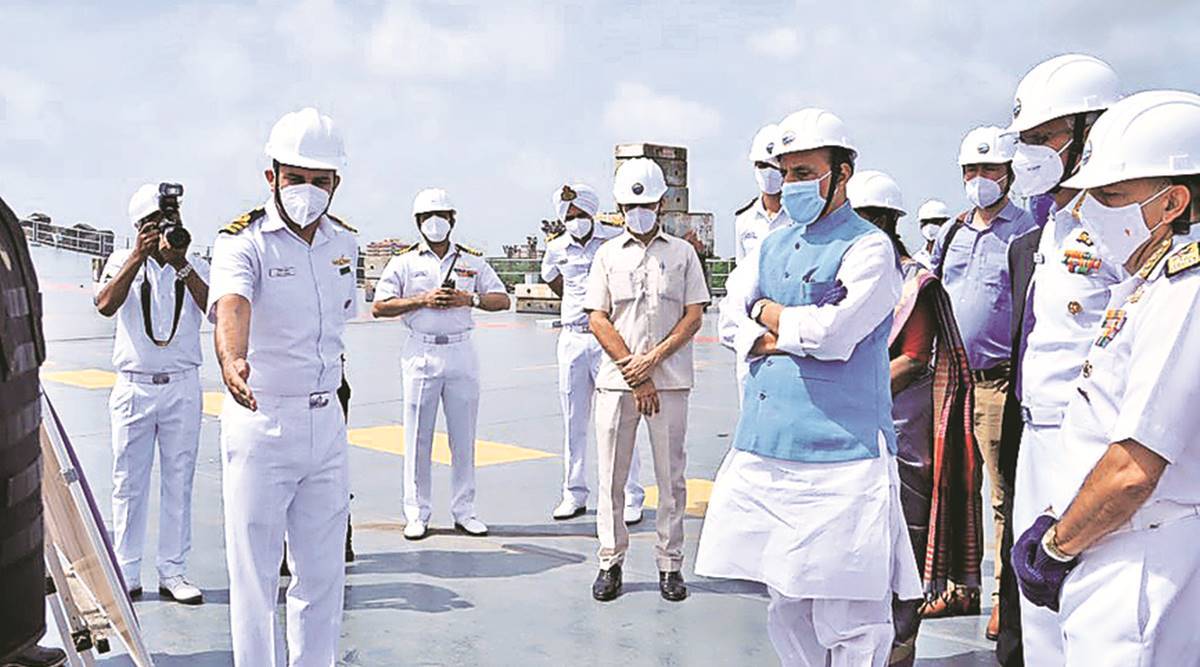 The sea/aviation trials will take at least a year to complete. Therefore, the vessel with a displacement of 40,000 tonnes will be fully operational, at the earliest, only by mid-2023. Though the ship was slated for sea trials earlier this year, it got delayed due to the Covid-induced lockdowns and quarantine process for naval officers and experts coming in from abroad.
"Reviewed first-hand the ongoing work on the Indigenous Aircraft Carrier, which is India's pride and a shining example of Atmanirbhar Bharat. The IAC has made significant progress. Commissioning of the IAC next year will be a befitting tribute to 75 years of India's independence," he wrote on social media.
At present, India has only one aircraft carrier, the Russian-origin INS Vikramaditya. The IAC will operate MiG-29K fighter aircraft, Kamov-31 Air Early Warning Helicopters, the soon-to-be-inducted MH-60R multi-role helicopter, and the HAL manufactured Dhruv Advanced Light Helicopters. The carrier would have about 35-40 aircraft on board — a mix of naval fighters, anti-submarine helicopters, and naval UAVs.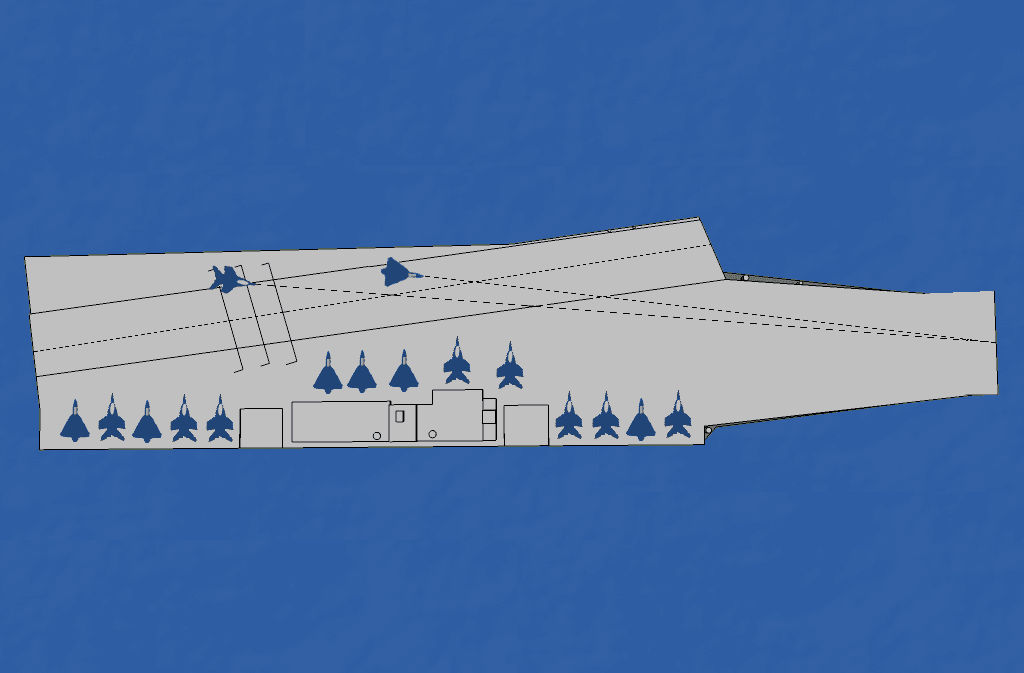 Once commissioned, INS Vikrant will be India's second aircraft carrier. The Navy's only aircraft carrier is the Kiev-class 44,500-tonne INS Vikramaditya which was acquired from Russia for $2.35 billion in January 2004 and entered service in November 2013.
The Navy has made a case for a third 65,000-tonne carrier (IAC-II). The Navy's proposal, which was made in May 2015, is yet to get the initial "acceptance of necessity" approval from the government. Nor has the Navy's requirement for 36 new multi-role fighters that will operate from the INS Vikramaditya and IAC-1 got the nod.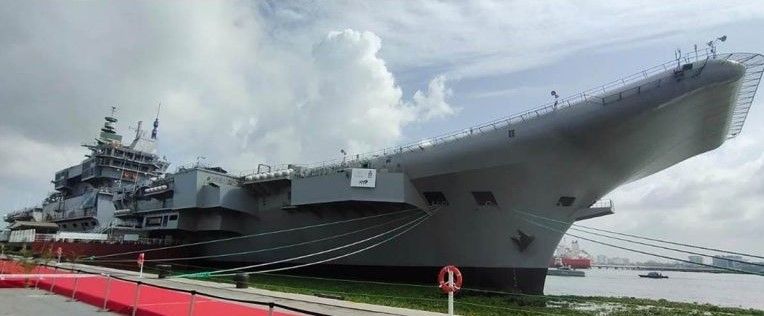 The IAC is 262 metres long and 62 metres wide and has a STOBAR (short takeoff but arrested recovery) configuration with a ski jump capability. Besides having four OTO Melara 76mm dual-purpose cannons, INS Vikrant is also equipped with four AK-630 close-in weapon systems.
It also has two 32 cell VLS (Vertical Launch System), capable of firing 64 missiles in total. It is equipped with the Israeli Barak 1 surface to air missile for short-range and the Barak 8 for long-range defence against aerial targets, including fighters, helicopters, drones and missiles.