Hürjet Performs Two Pilot On-Board Flight Test
Turkish Aerospace's (TUSAŞ) advanced training jet and light attack aircraft project, Hürjet, passed an important milestone in two days. The aircraft flew landing gear up yesterday for the first time. Today the experimental aircraft had two pilots on board.
Yesterday's flight was the ninth flight. Today, the tenth flight was conducted with two pilots. TUSAŞ states that the flight was conducted with two pilots but did not mention their names. According to the printed names on the aircraft's cockpit, the two pilots are probably Ercan Çelik and Orhan Boran.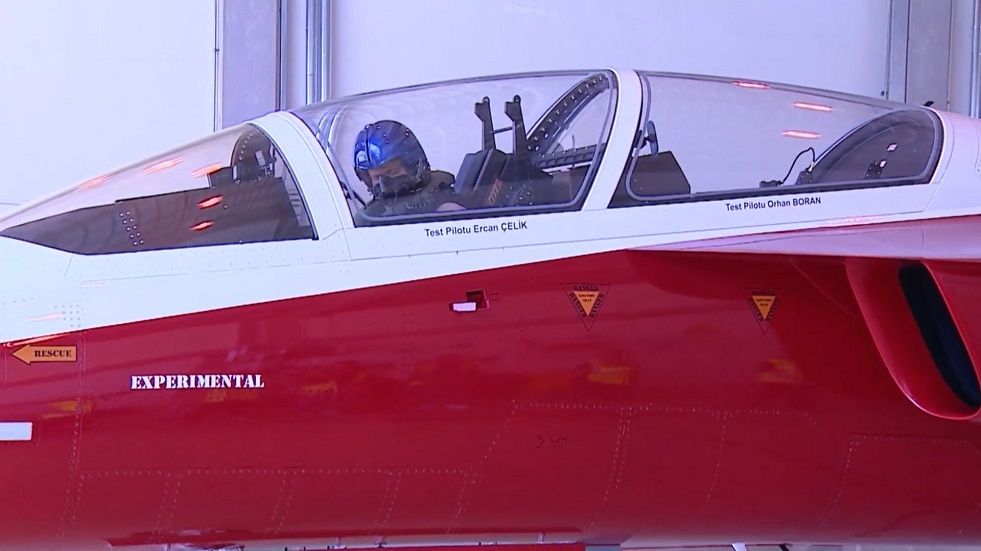 The experimental aircraft has so far flown for 6 hours and 16 minutes. The aircraft's flight control system, air data system and aircraft system tests were conducted.
The flight tests with two pilots on board demonstrate the development of two main pillars and timing. As it is performed just the day after the landing gear-up the flight, TUSAŞ engineers have not encountered any critical safety problems. The aircraft follows the road map with no loss. Having the responsibility of a second pilot underlines this next step.
So far, the primary pilot Çelik controlled flight safety during the introductory flight. The flight envelope will be extended now, and the limits of the aircraft will be tested step by step as a team. While one pilot will control the plane, the other will follow how the aircraft performs at the edge.
As this is a tandem-seat trainer aircraft, the pilot on the front seat will typically be the student, and the teacher pilot will sit in the rear seat. Two pilots will control how the flight controls are handed over to other.