HII Lays Keel of Future USS Enterprise Aircraft Carrier
CVN 80 will be the ninth ship in the United States Navy to bear the name Enterprise. The most recent, CVN 65, was the world's first nuclear-powered aircraft carrier. 20,000 pounds of CVN 65 steel have already been incorporated into CVN 80 modules. When completed, more than 35,000 pounds of steel from CVN 65 will be reused in CVN 80, ensuring the Enterprise legacy lives on.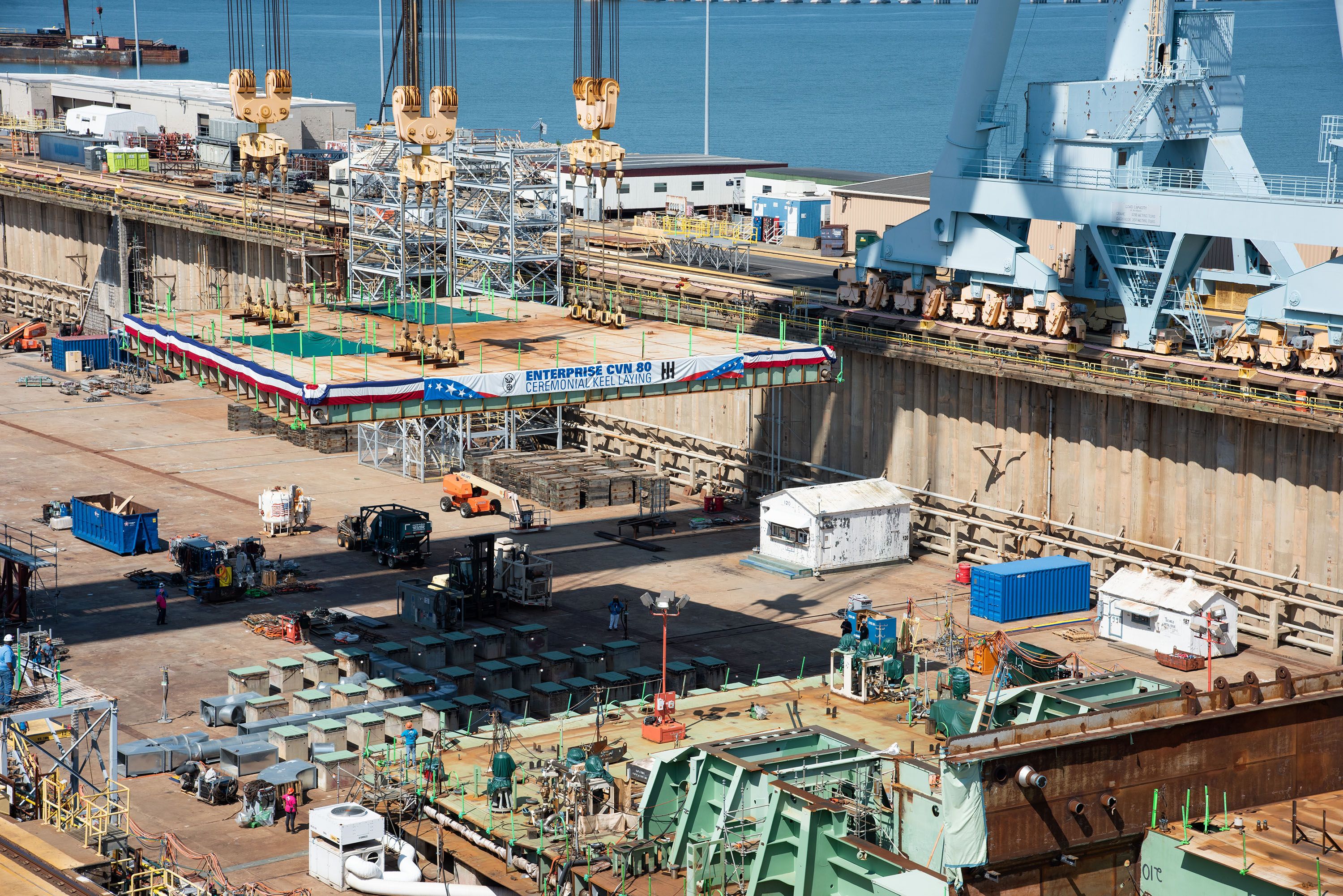 CVN 80 is the third aircraft carrier of the Gerald R. Ford class. The Ford class is intended to replace Nimitz-class carriers and includes a new nuclear power plant, a redesigned island, EMALS, improved weapon movement, an enhanced flight deck to support increased operational efficiency, and a growth margin for future technologies.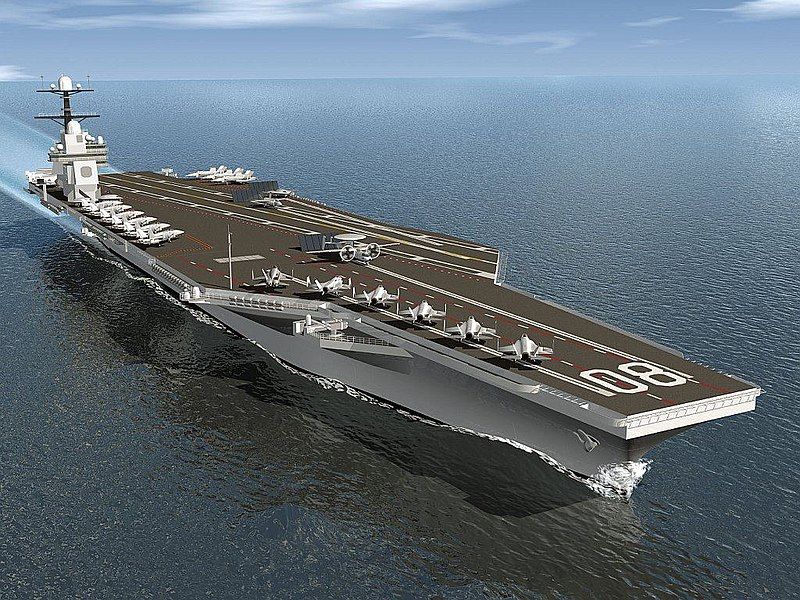 Enterprise is the first aircraft carrier to be designed and built digitally, with visual work instructions on laptops and tablets rather than paper drawings.