Greece Hold ORION-21 military exercise with four participants
The Greek Cypriot National Guard is represented by a Special Operations Team of the Greek Naval Command and a Submarine Disaster Team of the Greek Navy Command.
US Navy Seals and US 10th Special Forces, Israel Special Operations Division, Serbia Special Operations Brigade attended the drill. The exercises are carried out in most of the Greek islands and the mainland. Greek media stated that the exercise includes a wide range of conventional items (direct offensive, special surveillance -reconnaissance, search and rescue, etc.), as well as hybrid warfare items.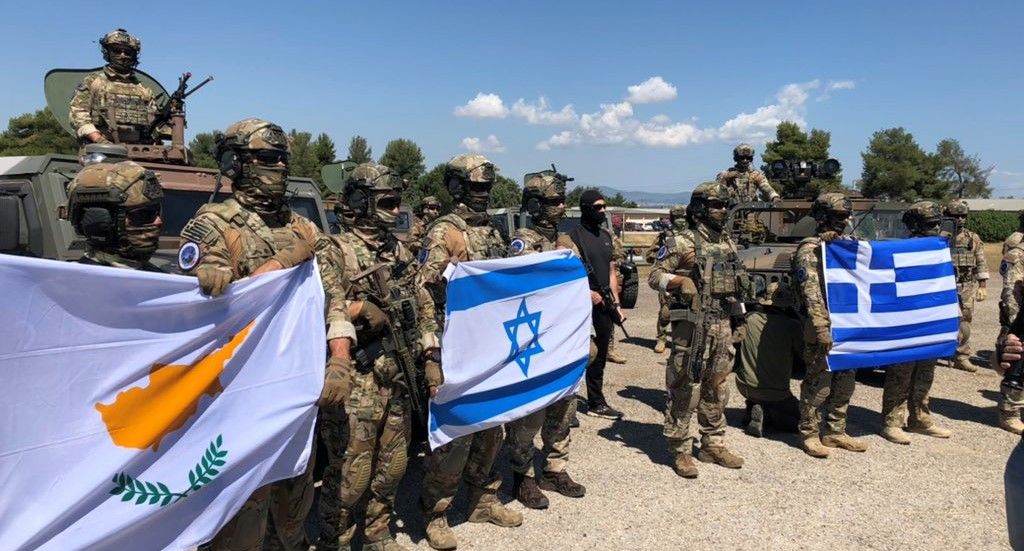 Greece has recently organised "Iniochos (INIOXO) a multinational military exercise with the participation of armed forces elements from Greece, the U.S., Canada, Greek Cyprus, Israel, Slovenia, Spain and the United Arab Emirates.
Greece with the United Arab Emirates and Israeli Air Force. "MEDOUSA " was held with Egyptian warships together with Israeli ships. Hellenic Air Force and the 341st Squadron "ARROW" relocated for the first time to Saudi Arabia and co-trained with the Saudi Air Force in return for the exercise that took place at the 115th Fighter Wing in Souda with Saudi F-15s.