GDLS and AeroVironment present the future of Unmanned Cooperation
General Dynamics Land Systems showcased a mock-up of its TRX that will be tested by the US Army next year. The TRX is configured as a launch platform for AeroVironment Switchblade loitering munitions. The TRX will function as a surveillance platform. Once there is a need for aerial systems, it will launch the loitering munitions to conduct the attack that it carries 50 of them.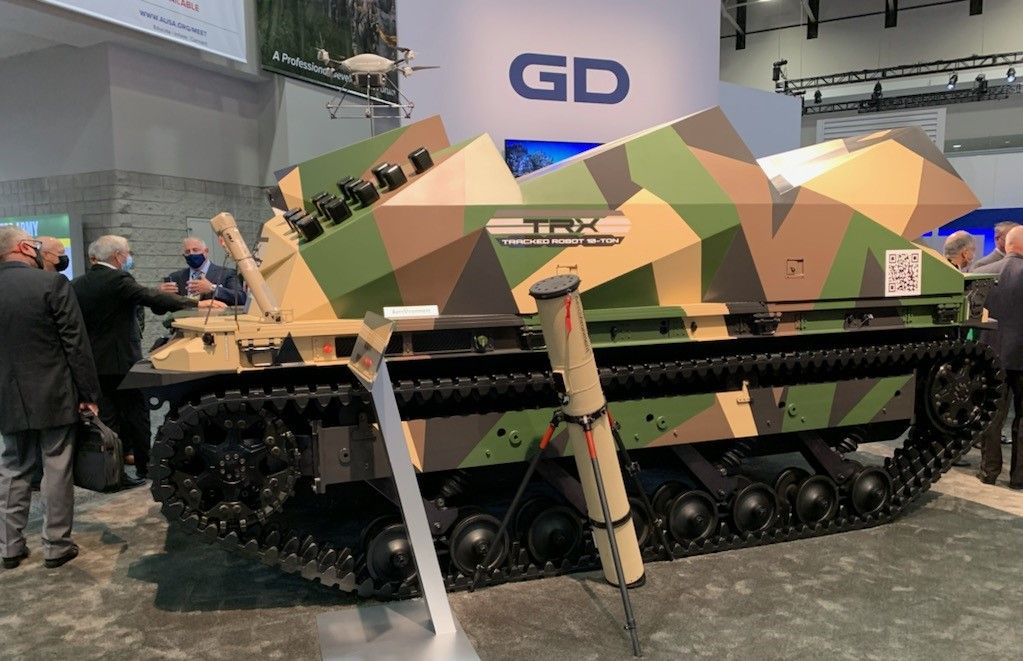 TRX is a tracked unmanned ground vehicle powered by a hybrid-electric drivetrain. It is semi-autonomous, having the ability to follow broad directions from a human operator, such as following waypoints and travelling to a predetermined destination. A user would also remotely engage with whatever payloads it could be carrying, such as sensor systems or weaponry. Its large, flat top deck can also just be used to carry cargo around the battlefield. It is configured to launch dozens of AeroVironment Switchblade 300 and 600 loitering munitions. The vehicle has two banks of 13 launch tubes for Switchblade 600 drones and two other arrays, each with 12 tubes capable of launching smaller Switchblade 300s. When not in use, a tethered quadcopter-type drone is stored inside in this design variant.
This configuration presents a combination of reconnaissance and surveillance and strikes capabilities in a relatively small mobile package that can be used in very high-risk environments.
The Switchblade series from AeroVironment employs an operator-in-the-loop control scheme. The user "sees" what the drone does as it flies by using feeds from the electro-optical and infrared cameras in its nose. While the drones may be programmed to fly to certain places and automatically follow chosen targets or even strike precise coordinates, the operator can also manually change the path of the drones.
AeroVironment has addressed the possibility of enhancing autonomous capabilities in the future, perhaps allowing groups of them to operate collaboratively as a networked swarm.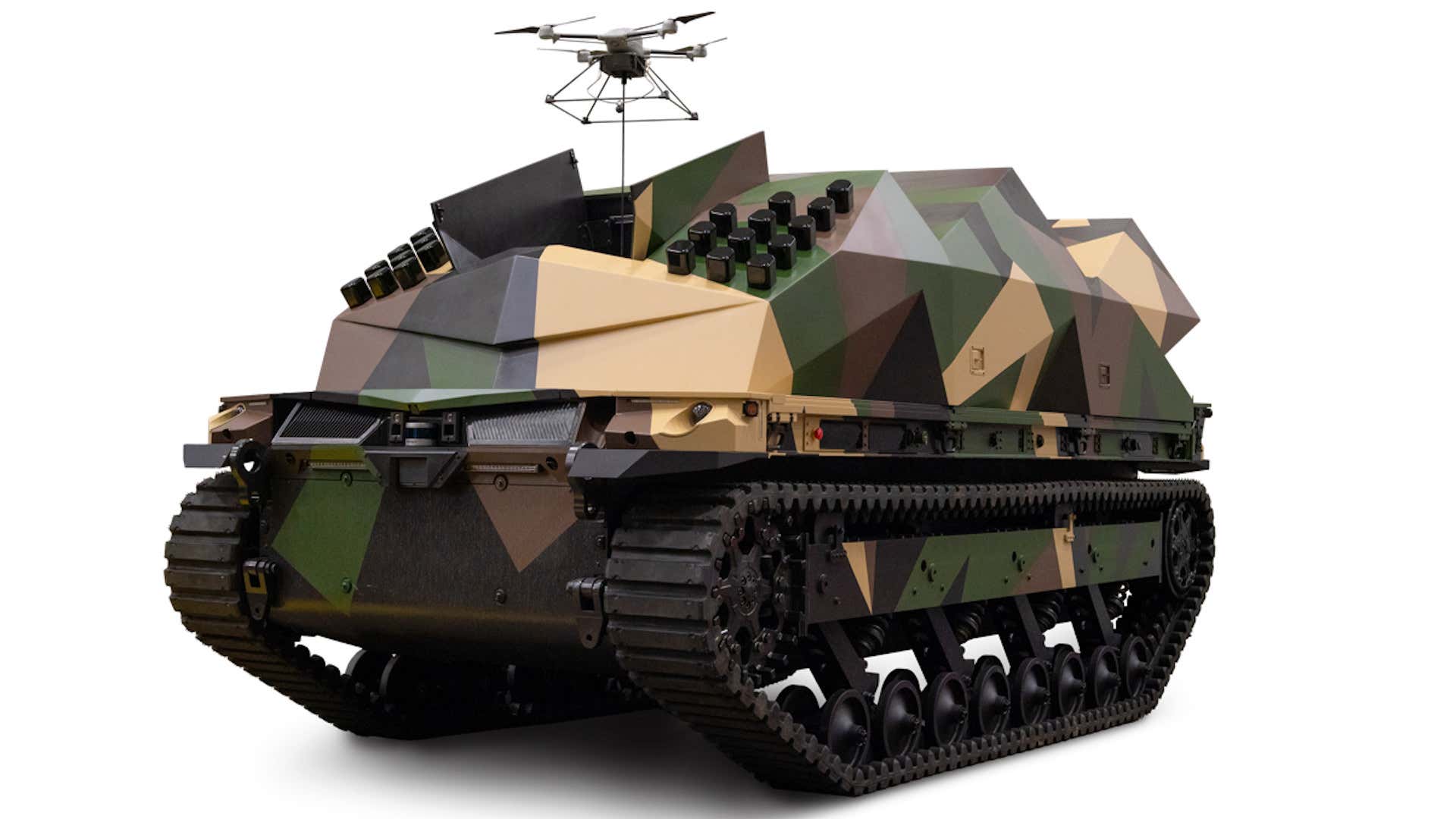 The function of the tethered drone in this TRX setup is unknown. It might, however, offer a signal relay, allowing it to function considerably ahead of its operators. This may be especially beneficial in extending the datalink's reach to its loitering weapons or even ensuring connectivity is available at all in urban and high terrain environments. Fitting this tethered unmanned aerial system with a set of video sensors would also allow it to conduct localized surveillance around the vehicle, as well. If it could be untethered, it could help search for potential targets, especially those hiding behind cover.