French Navy's LHD Dixmude Visits Indonesia
Two French Navy ships, Landing Helicopter Dock (LHD) Dixmude L9015, accompanied by the frigate La Fayette F710, visited Indonesia. The ship's visit is considered a tool to introduce the French defence industry to Indonesia.
The Mistral-class LHD has a displacement of 16,500 tonnes empty and 21,300 tonnes fully loaded. The ship is 199 meters long and 32 meters wide, with a draft of 6.3 meters. The class is powered by four Wärtsilä 16V32 diesel engines producing 6.2 MW each and driven by two Rolls-Royce Mermaid azimuth thrusters with 5-blade fixed pitch propellers. The engines provide a top speed of 18.8 knots.
The Mistral class is armed with 2 Simbad missile systems, 2 x 20 mm F2 model guns, 2 x 30 mm Breda-Mauser automatic cannons, 2 x 7.62 x 51 mm M134 miniguns, and 4 x 12.7 mm M2-HB Browning machine guns mm.
It can carry up to 16 medium-heavy or 35 light helicopters on deck, making it a significant asset for amphibious assaults and other military operations.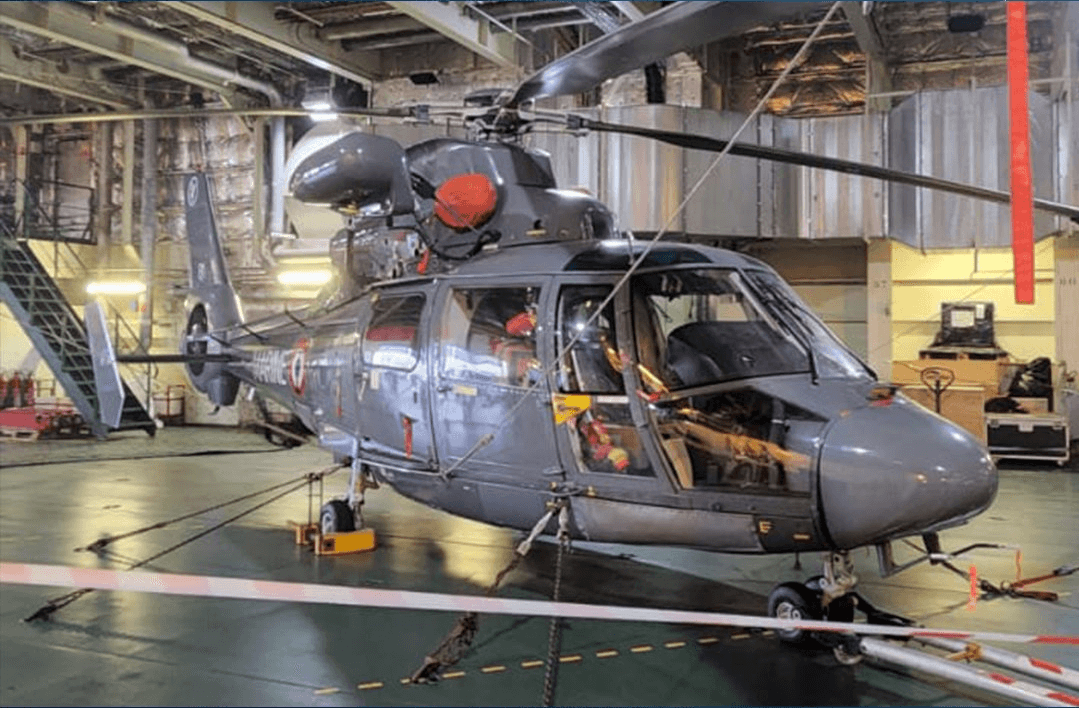 Its operating range is 5,800 nautical miles at 18 knots or 10,700 nautical miles at 15 knots. The ship can carry two barges, a Leclerc battalion, 70 vehicles, 450 passengers or 900 people for short voyages, and an operational crew of 150 people.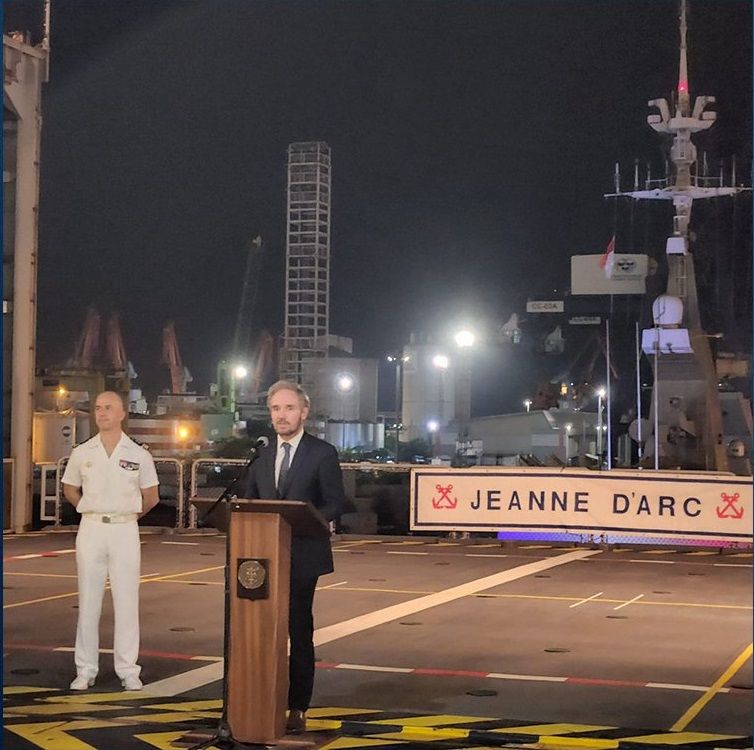 The presence of the two ships in Indonesia is part of a series of closing missions for the French Naval Academy cadet training Jeanne d'Arc which lasts for 155 days, from February to July 2023.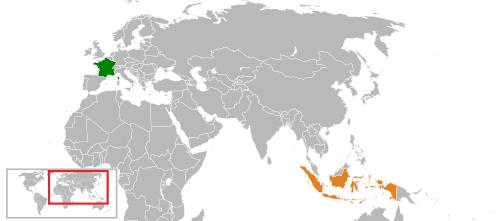 France wants to improve its relations with Southeast Asian nations since the loss of the submarine bid in Australia. The country has added Indonesia as its next partner for deeper strategic ties in the Pacific region. Jakarta has shown interest in procuring submarines, corvettes and other military equipment as China increases the tension with its increasing navy power. France and Indonesia signed a strategic partnership" agreement in November 2021 to improve ties "in defence and maritime affairs."