French Interest in Turkish Drones
French News Agency (Agence France Press /AFP) published an article about the growing Turkish Defence industry and UAVs in particular. Agency reminded the role UAVs played in Syria, Libya and on the mountains of Nagorno-Karabakh clashes.
President of Defence Industries (SSB) Ismail Demir told AFP that Turkish drones offer good money value.
"If a system from any other country had the same capability as ours, it's (price) would be double," Demir said.
SSB is the umbrella organisation that oversees state defence companies. These include Turkish Aerospace Industries (TUSAŞ), which makes the Anka combat drone.
"We were trying to do something we could lead in or could be at the front of in modern technologies, and drones became the perfect area," Demir said.
In December, Turkish Aerospace Industries signed the first export contract for the Anka, worth an estimated $80 million, with Tunisia.
The private Baykar company has been exporting its Bayraktar TB2 model to Ukraine, Qatar, and Azerbaijan.
"Export is an issue (because) our domestic priorities go first. But, of course, a sustainable defence industry requires export," Demir said.
"And there are so many other countries in Southeast Asia, the Middle East, northern Africa and even Europe which are interested in our systems and our drones," he said.
"They had some visits to Turkey, and some of them are evaluating our offers."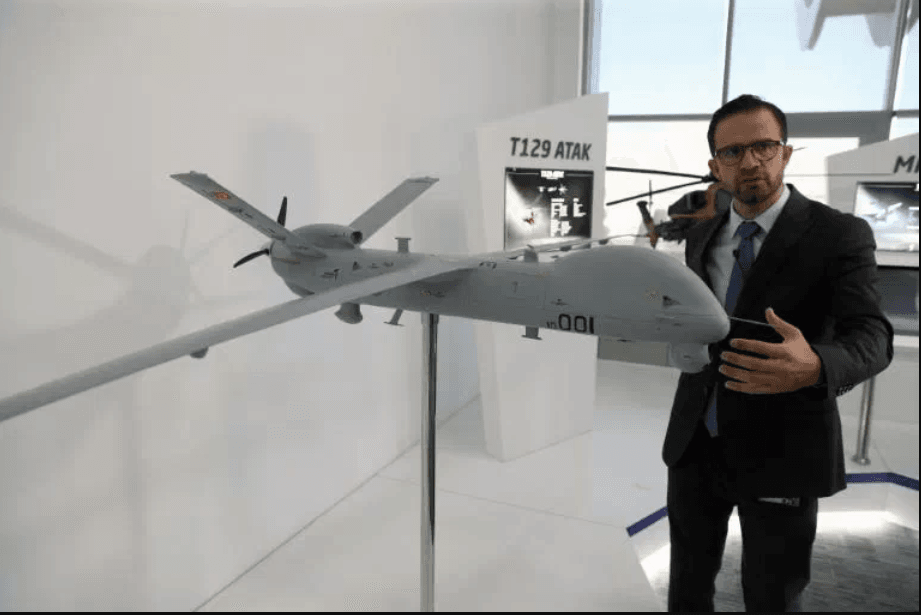 "What makes the Anka special is that most of the parts, important and critical parts, are produced and designed in Turkey," said Serdar Demir, Turkish Aerospace Industries' vice president for corporate marketing and communication.
"We can easily say that Anka is the most indigenous product and that we do not depend on other countries' permits."