France Withdraws from Indian Submarine Deal
The declaration comes only one day before Prime Minister Narendra Modi's trip to France, where he will meet with newly re-elected French President Emmanuel Macron.
French company Naval Group on Tuesday said it remains 'fully committed to India's 'aatmanirbhar Bharat' (self-reliant nation) plans for maritime defence, but it will not be able to join the P-75 India (P-75I) project that aims to build six conventional AIP submarines for the Indian Navy. The shipyard stated that the integration of indigenous AIP technologies creates a deadlock.In a statement, Naval Group India country and managing director Laurent Videau said: "Due to certain conditions in the RFP, the two strategic partners could not forward the request to us and few other foreign original equipment manufacturers (FOEMs) and thus we have not been able to place an official bid for the project.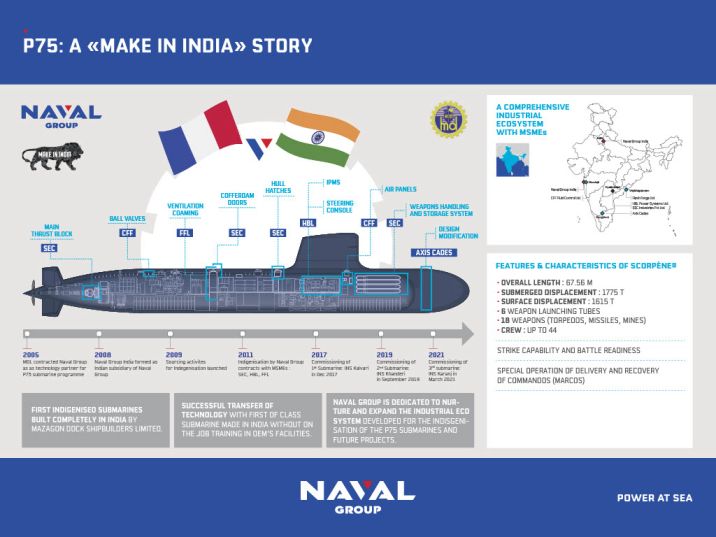 Under the P-75 project, the company recently constructed six Kalvari class (Scorpene-class) conventional submarines collaborating with Mazagon Dockyard Shipbuilding Limited (MDL) in India.
The P-75 project began in 2005, and four of the six submarines are now in service with the Navy.
The sixth unit in the series was announced last month and will be commissioned in late 2023.
The Naval Group's second submarine project in India would have been the P-75I.