First Fire Test from SIPER Product 2 Missile
The Turkish defence industry continues to work on the SİPER Long-Range Regional Air and Missile Defence System (UMBHSFS). After the SİPER Product 1 missile with a range of 100+ kilometres, the first launch of the SİPER Product 2 with a range of 150+ kilometres was carried out successfully.
President of the Defence Industry Agency (SSB), Professor Haluk Görgün, stated the following in his assessment of the project:
"The first fire test of Siper Product-2 was successfully carried out at the Sinop Test Center. I congratulate ASELSAN, ROKETSAN, TÜBİTAK SAGE and all our subcontractors who contributed to the project."
SSB made a written statement about the test fires. The information said, "Studies on the acceptance activities of the Product-1 system continue within the scope of the SİPER Project. The System/Subsystem Development and Testing Phase of Product 2 continues in parallel. SİPER Product-2 has the same ground systems (radars, command and control, missiles) as Product-1's launch and communication systems. The Product-2 missile has a more extended range and is effective at higher altitudes.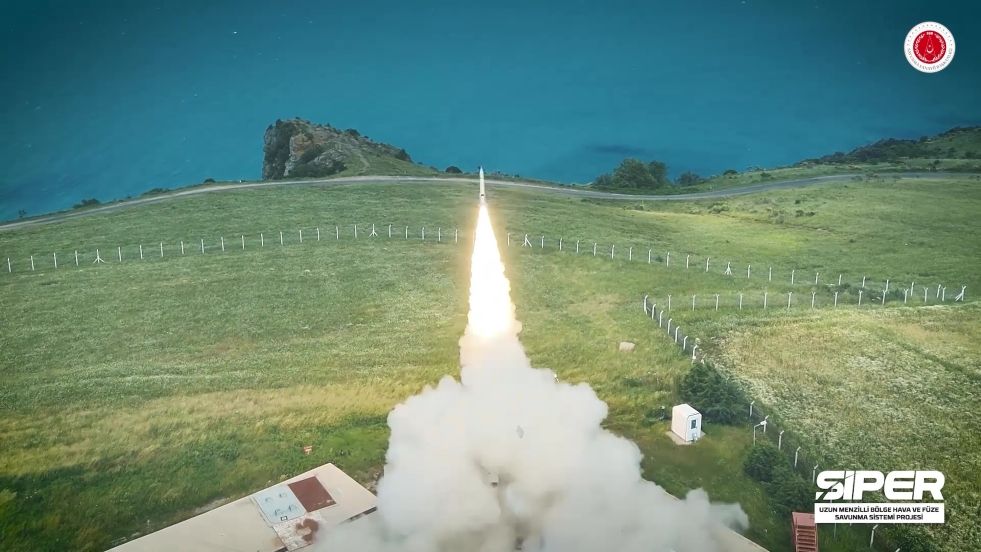 SİPER Air Defence System provides air defence planning and coordination, and manages and distributes information within the scope of command control. It has the feature of generating combined air pictures for air defence. Siper has Friend or Foe Identification (IFF), Threat Assessment, and Weapon Allocation systems. Siper can launch missiles vertically or horizontally according to engagement requirements and provide two-way communication with missiles.
The two-way communication link provides a significant advantage in performing the mission. The missile intercepts the target with the RF seeker as hit-to-kill or uses the proximity fuse. If the target has a counter-offensive mechanism for self-defence, the two-way communication link provides extra solutions to perform the mission successfully.