First Aircraft Deployment on TCG Anadolu LHD
During the trial, one AH-1W Super Cobra attack helicopter and one S-70 Sea Hawk naval helicopter landed on the TCG Anadolu.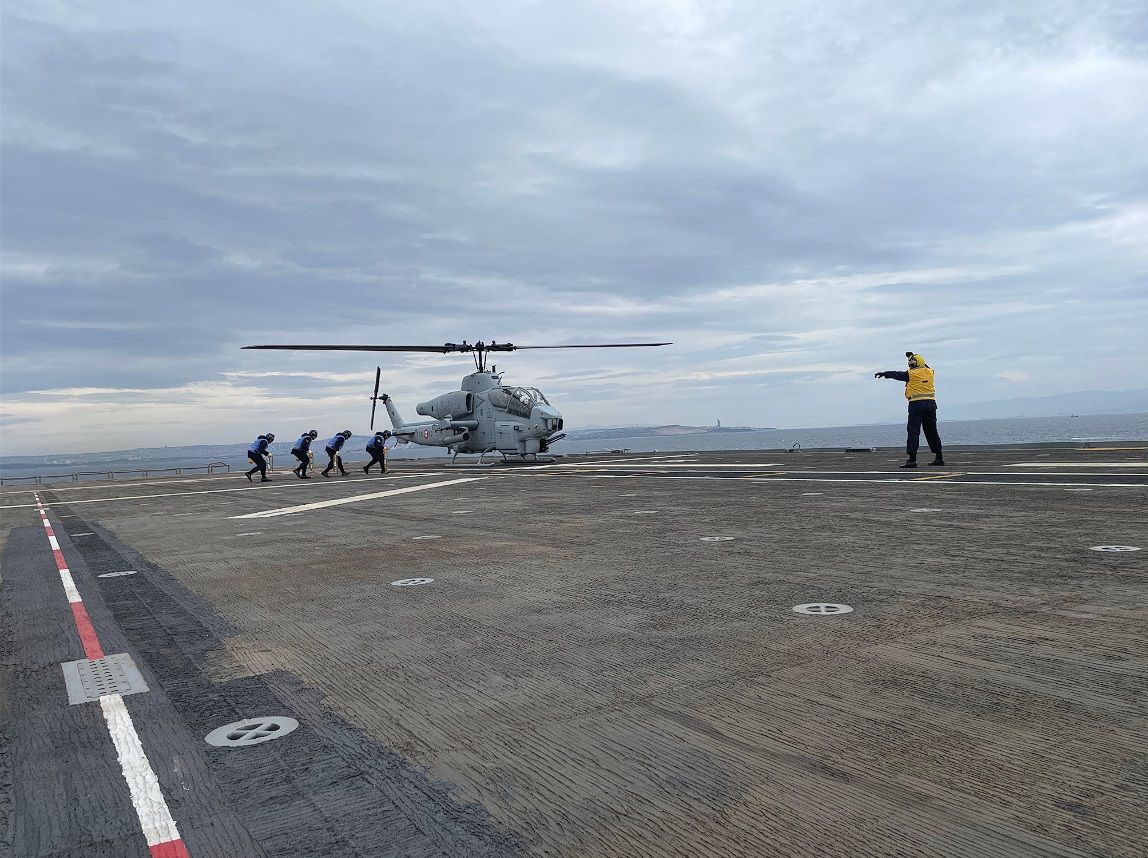 NATO-type colour jerseys can be seen on the flight deck crew responsible for aircraft handling. Yellow uniforms for the safe movement of aircraft on the flight deck, blue uniforms for handling operators such as aircraft elevators, chock, and chain tasks, white for safety and medical crew purple shirts for refuelling and monitoring fuel onboard aircraft. Two crew from the fire party of the ship were against the risk of possible fire hazards during operation in a non-flammable grey suit as well.