CANiK Initiates Headquarter Investment
Operating in 69 countries on three continents, primarily the USA, CANiK laid the foundations of its new headquarters, where all its global operations will be carried out. When completed, the new headquarter in Çekmeköy will employ 500 people and host more than 4,000 visitors from home and abroad. It will also include facilities for CANiK's vision project, CANiK ACADEMY. The project will cost approximately 15-20 million dollars and is planned to be operational in 2025.
CANiK General Manager C. Utku Aral said, "With our CANiK brand, which was born in Samsun 25 years ago, we take our place among the world's giants as a global company. We needed a headquarters representing our vision with the point we have reached, our size, and our future goals. As in all our works, we worked carefully in this process and focused on creating a special structure. We will conduct operations on three continents at the CANiK Çekmeköy Campus. Our campuses and facilities in Florida, West Palm Beach, London Ascot, Samsun and Dudullu will be managed from here. We are planning a unique facility in the world, both in terms of technology, design, and capacity. In addition, we will create a very comprehensive structure for CANiK ACADEMY to provide training on sportive shooting, tactical shooting and institutions."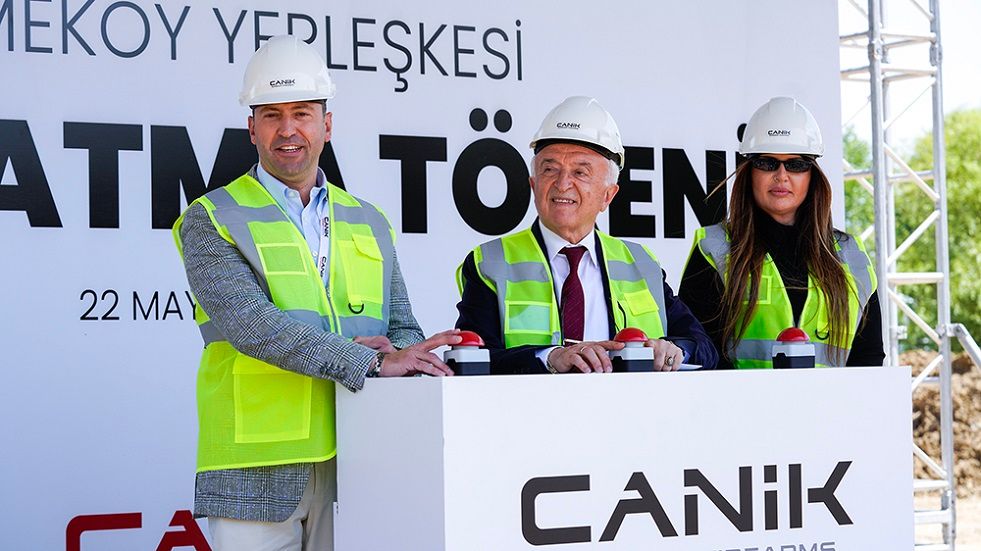 CANiK ACADEMY, Turkiye's first training academy in its field, adds a new dimension to production and export activities in the defence industry with its training program. The program aims to provide the conscious and safe use of products worldwide.
The Çekmeköy Campus is expected to contribute to education tourism with indoor and outdoor fire ranges. The CANiK ACADEMY Campus has a 500 m2 fire range, functional training areas, a seminar hall for 300 people, six training classrooms, and one first aid simulation class. There will be an armourer (gunner training course) classroom and a shooting performance analysis laboratory.
Together with the Çekmeköy Campus of CANiK ACADEMY, studies will also be carried out with universities in the field of sports shooting. It aims to meet universities' laboratory needs for facilities and infrastructure here. CANiK ACADEMY, which aims to contribute to science and technology through university-industry collaborations, will produce projects to create added value with universities' engineering and sports sciences faculties. Along with its shooting performance studies, CANiK ACADEMY will also contribute to developing the skills and abilities of especially sportive shooting and soldier law enforcement personnel.