BAE Secured £4.2 Bn Order for Royal Navy's Next Five Type 26 Frigates
The three frigates are already under construction, completing eight frigates. HMS Glasgow is the first in a new generation of frigates. It will be launched later this year and be delivered to the Royal Navy in the mid-2020s. The construction of HMS Cardiff and HMS Belfast is also underway. Construction of all eight of the Type 26 frigates are expected to be completed by the mid-2030s.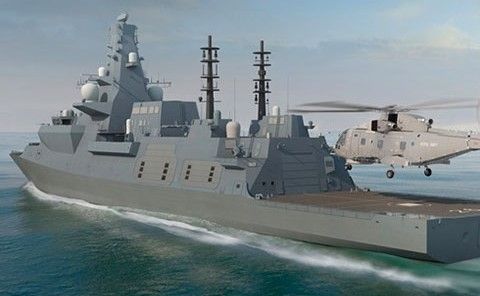 HMS Glasgow's flight deck will accommodate helicopters up to the size of the RAF's Chinooks. Her loading bay will adapt to house and deploy vessels, vehicles and containers.
Type 26 frigate is designed for anti-submarine warfare and high-intensity air defence but can adapt to changing missions, from disaster relief and humanitarian aid operations to embarking military forces or supporting diving operations.