Austal builds 16th Expeditionary Fast Transport ship for US Navy
Previously, Austal USA had successfully delivered 12 EPF units on schedule, and three additional EPFs are currently under construction. The EPF 16 will be the third ship constructed in the "Flight II" configuration, which has enhanced medical and aviation capabilities. EPF 13 is under development as a prototype for autonomous operations, while EPF 14 and 15 are redesigned to deliver greater medical capability and capacity.The USN's EPF has demonstrated its operational capability to perform a variety of missions, including humanitarian assistance, disaster relief, maritime security, surveillance, command & control, and counter-narcotics missions worldwide.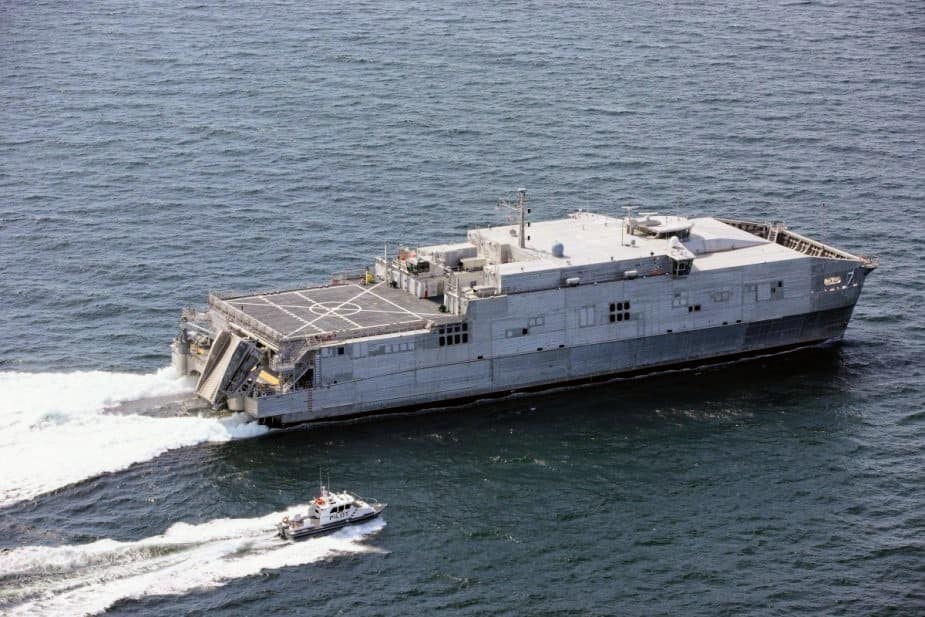 The flexibility inherent in the EPF's design allows its mission to be tailored to the needs of each combatant commander's fleet and geographic command.The EPF adopts a two-keel design (catamaran) made of aluminium. It has a length of 103 m, a beam of 28.5 m and a draft of 3.83 m, and a displacement of 1,515 tonnes. The ship will have a crew of 40 with 312 passenger seats.The EPF is powered by four MTU 20V8000 M71L diesel engines driving four Wartsila WLD 1400 SR waterjets.The maximum speed is 43 knots, and the range of 1,200 nautical miles.