Atmaca Anti-Ship Missile fired from Kınalıada Corvette
ATMACA is a high precision, long range, surface-to- surface, precision strike anti-ship missile which can be integrated to patrol boats, frigates and corvettes.
Roketsan is a Turkish Armed Forces Foundation company. After securing the 98th position on the Top 100 The Biggest Defence Companies list for the year of 2017, Roketsan has moved up to the 96thposition in 2018 and 89th in 2019.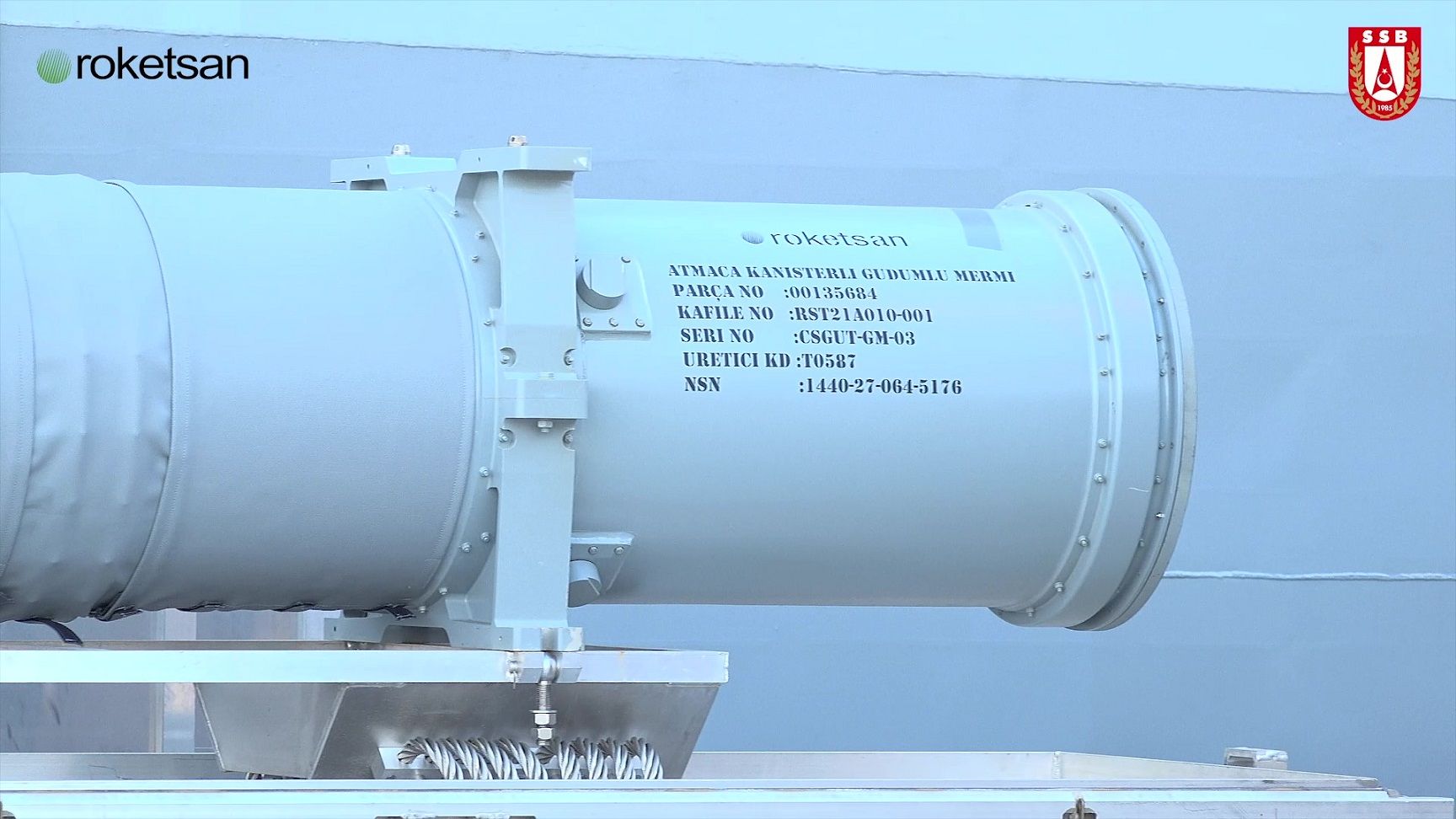 System Specifications
• Autonomous
• Low Radar Signature
• High Precision
• All Weather Operational Capability
• Resistant to Countermeasures
• Target Update, Re-Attack, Re-Target and Mission Abort Capability via Data Link
• 3D Mission Planning
• Super Sea Skimming
• Anti-Surface Warfare (ASuW)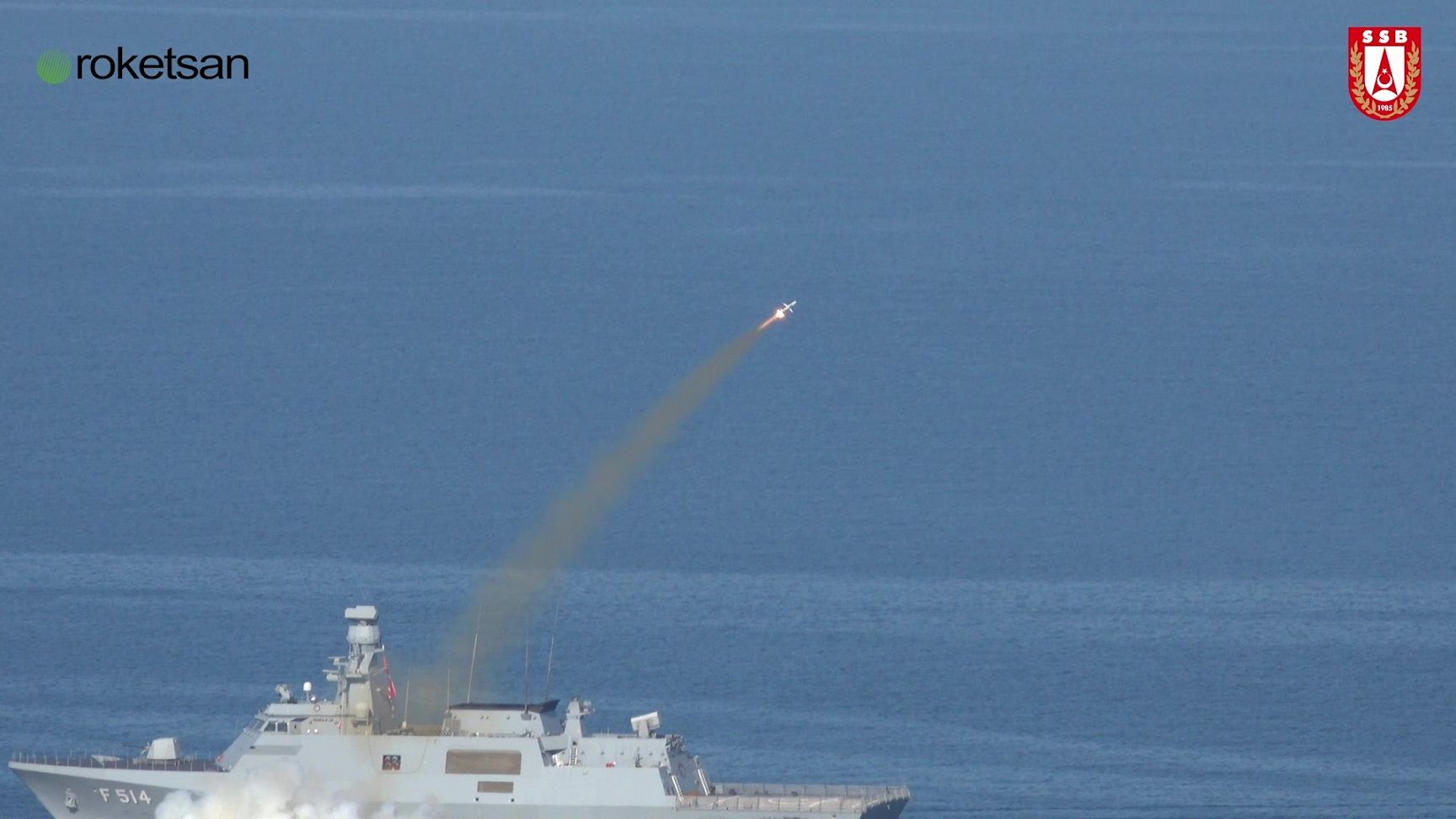 Technical Specifications
Length 4,800 - 5,200 mm
Weight < 800 kg
Range> 220 km
GuidanceInertial Navigation System + Global Positioning System + Barometric Altimeter + Radar Altimeter
Warhead Type High Explosive with Penetration
Warhead Weight250 kg
Seeker Active RF