ASFAT Starts the Construction of First OPV Design, Aksihar
The ship, which will have a range of 4500 nautical miles with its economic cruising speed, will protect the sovereignty rights within the scope of national and international law in low-risk Exclusive Economic Zone and open sea areas. In this context, the ship will perform intelligence surveillance and reconnaissance, search and rescue, Control and neutralisation of terrorism and piracy, control maritime traffic, and special maritime operations as main missions. As secondary missions, it will provide support and training for naval air operations, electronic and acoustic warfare, surface bombardment, defence against asymmetrical threats, protection of maritime transport, and amphibious operations.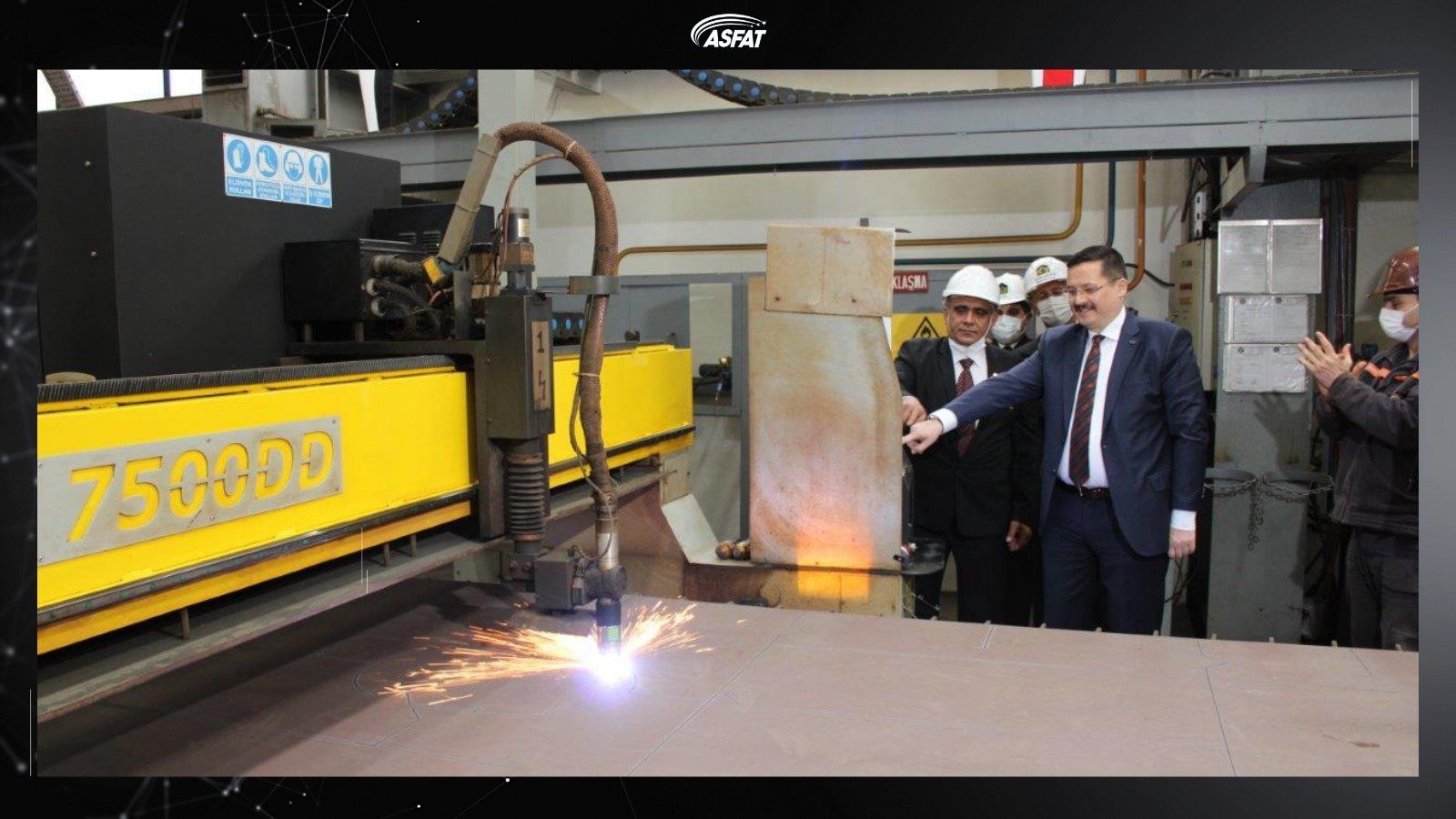 The ship's primary propulsion system will be CODLOD (COmbined Diesel-eLectric Or Diesel). A total of 104 personnel will work on the ship. The boat is designed to facilitate the integration of national weapon and sensor systems later.According to the photos taken at International Defence Fair (IDEF21), the ship will be fitted with the Hisar Air Defence system, Atmaca Anti-Ship Missile and Gökdeniz CIWS. The render design image from the steel cutting ceremony shows the CIWS, Atmaca and Hisar. However, the missions described for the OPV do not match the missiles.

CODLOD (COmbined Diesel-eLectric Or Diesel) is a naval propulsion system in which an electric motor and a diesel engine act on a single propeller. Only one type of propulsion can work per propeller shaft.