ASFAT Delivers Submarine Floating Dock to Navy
Turkish Defence Ministry's Military Factory and Shipyard Management Inc ASFAT announced on Twitter that the floating dock was delivered to the naval forces.
ASFAT announced in December 2022 that the dock had successfully passed the submersion tests.
Turkish Navy's 3,000-ton submarine floating dock was launched on August 2022. ASFAT was the project's prime contractor while constructed at the Hicri Ercili Shipyard. Submarine Floating Dock will serve in the overhaul and maintenance of submarines. It would serve all subs, including National Submarine (MİLDEN) and Preveze Class submarines.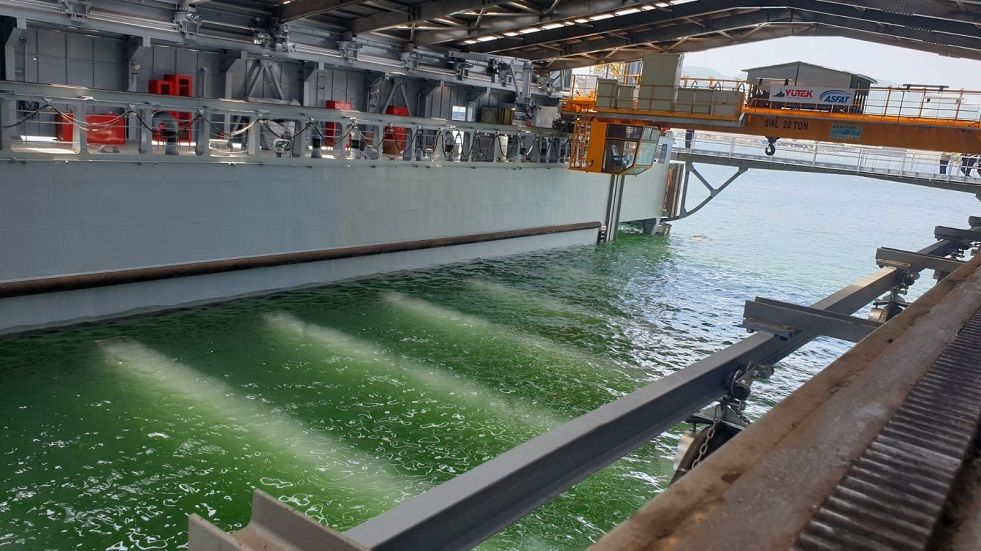 The dock is constructed with 2,500 tons of sheet metal, 480 tons of shaped tubes, 320 tons of pipes, 38 pumps of various capacities, sliding panel roof and door systems, and 180 kilometres of power and data cable.
The sliding panel roof will help monitor environmental conditions. This feature will significantly contribute to the maintenance capabilities of existing submarines.