ASELSAN's Turnover Reaches 32.1 Billion TL
ASELSAN declared its nine-month financial results to the Public Disclosure Platform (KAP). Regarding the results, the company's gross profit increased by 75 per cent, while Earnings Before Interest, Depreciation and Amortisation (EBITDA) increased by 74 per cent. ASELSAN's net profit increased by 72 per cent, reaching 9.8 billion TL.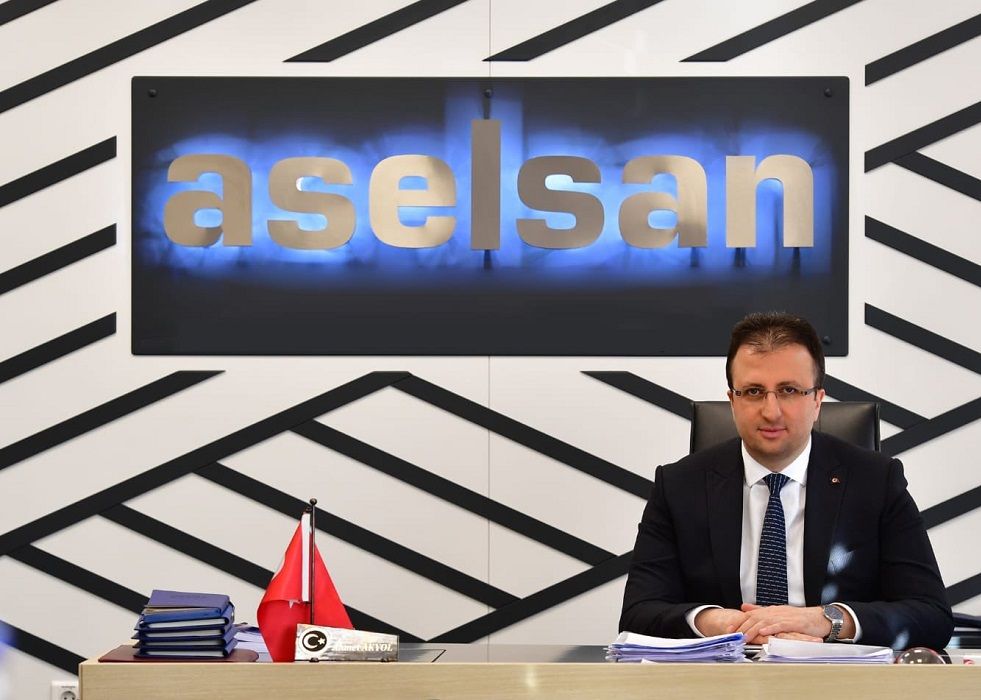 ASELSAN General Manager Ahmet Akyol made a statement about financial results. Akyol, referring to the 100th anniversary of the Republic, said, "As ASELSAN, we became the flag bearer of our country in the defence industry in the first century of our Republic. We showed the fruits of these efforts with our first nine-month financial results. While continuing our profitable growth in the first nine months of 2023, we reached 10.8 billion dollars, the largest outstanding order amount in our history, with the total work we received. We have entered the Turkish century with confident steps with the new contracts we signed with our stakeholders, especially friendly and brotherly countries.
In the first nine months of 2023, we showcased some of our national systems for the first time, providing our security forces with new capabilities in the field. For our Blue Homeland, we developed Turkiye's first autonomous underwater vehicle, DERİNGÖZ. The ALBATROS Kamikaze Unmanned Marine Vehicle swarm, which we designed with our national engineering power, neutralised the target ship in the tests carried out in Mersin and opened a new era in today's unmanned systems.
In the first nine months of signing our signature with our advanced technology, we have achieved significant milestones in the GÜRZ Hybrid Air Defence System, GÖKSUR Close-in Air Defence Missile System, GÖKDEMİR Missile Launching System and GÖKBERK Mobile Laser Weapon Systems, which will strengthen the defence of the sky homeland. While these systems eliminate our dependence on foreign countries, they provide much superior performance than equivalent systems. We aim to eliminate possible threats in the war environment of the future with our new electronic warfare and unmanned systems consisting of EJDERHA, ERTUNGA, SÖKMEN and TUNGA.
In the first nine months, which were very productive for ASELSAN, we brought the GÖZDE guidance kit, SADAK-4T Smart Quad Rack national release system, KARAKURT Reconnaissance and Targeting Systems, YARASA HF Electronic Support System and AYI HF Electronic Attack System to our country. We shield against the diversifying threats of today's battlefield with ASELSAN technologies.
As ASELSAN, we continue to make serious investments to develop and produce all these technologies. We have recently commissioned our new Avionics Production Facility. We have completed our AESA Radar Integration and Production Building. We started the investment of our Guided Ammunition additional production facility. We have also initiated the work on strategic investments in air defence, radar, electronic warfare and microelectronic systems. All these investments clearly state that ASELSAN is walking towards the future with great self-confidence.
As ASELSAN, we have primarily achieved our goal of developing local and national systems in the first century of our Republic. In the second century of our Republic, we set three primary goals for ourselves. The first is to make the best products in its field, the second is to break new ground globally, and the third is to grow export-oriented in higher technology. We will open up new routes with the values we create in the global market. We will contribute to the security of friendly and allied countries by using various cooperation models. "We will continue to present our independent, national, advanced technologies to the new century of our republic with greater determination."