ASELSAN's GÖKDENİZ integrated into İstif Frigate
Chairman of the Board of Directors and General Manager of ASELSAN, Professor Haluk Görgün, announced from his social media account that Close in Weapon System (CIWS) GÖKDENİZ passed FAT and the weapon system is integrated at MILGEM-5 ship, which is the first frigate of the programme. This installation marks the first in the Turkish Navy.
The GÖKDENİZ provides protection against anti-ship missiles, helicopters, aircraft, unmanned aerial vehicles and surface vehicles.
The GÖKDENİZ system attracts attention from the foreign Naval Forces of different countries in the foreign market, where there is intense competition. The system is already exported to Turkmenistan. The Turkmen Naval Forces' Guided Missile Corvette TNS C-92 Deniz Han has the GÖKDENİZ installed. Production and acceptance activities of the product for export projects continue.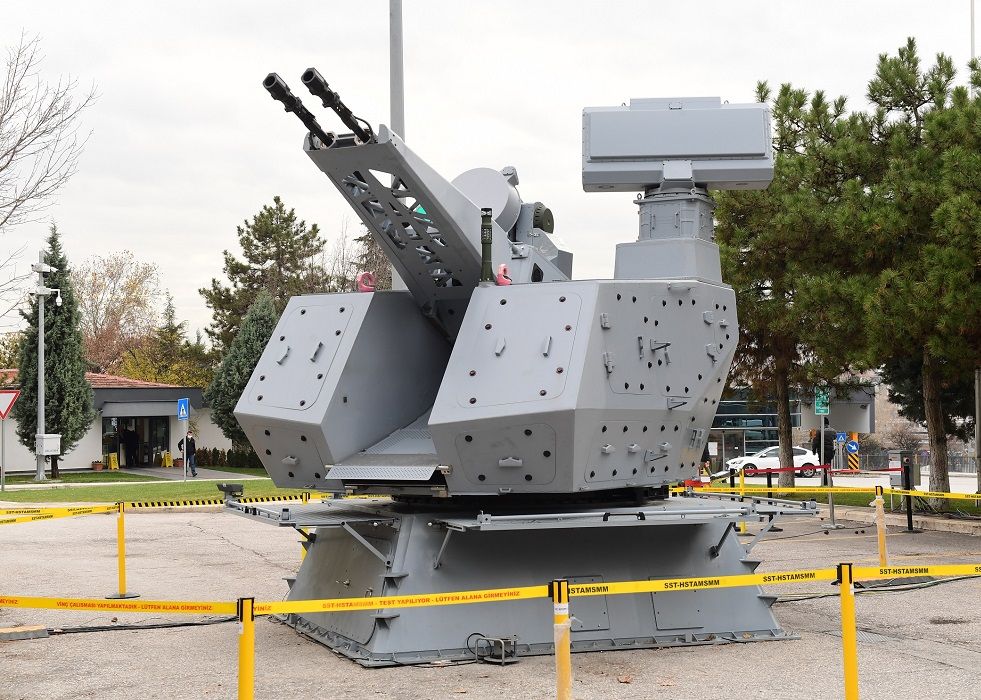 ATOM 35 mm Air Burst ammunition creates a dense cloud of particles by breaking up in front of the target thanks to its precise time-programmed fuse.
Professor Haluk Görgün, emphasized that the GÖKDENİZ System was produced entirely with domestic and national solutions, and said, "The GÖKDENİZ System not only eliminated dependency on foreign countries; It has performed much better than the equivalent foreign systems."
Pointing out that the CIWS needs of the Turkish Naval Forces Command and the Naval Forces of other friendly and allied countries can be met effectively with this system, Görgün said, "The GÖKDENİZ CIWS stands out as a point defence system that can intercept anti-ship missiles targeting the ship it is stationed on. The system, which has a highly effective range with the 35 mm ATOM developed by ASELSAN, allows the simultaneous loading of particle and classical destruction ammunition and the selection of the desired ammunition according to the target type."