ASELSAN's ASELPOD is spotted at Nigeria's JF-17s
According to the images shared by Nigeria-based social media users, the JF-17 Thunder Block II warplanes imported from Pakistan are equipped with the ASELPOD. Along with the pod, laser-guided bombs were also seen under the wing.Nigeria inducted JF-17 warplanes into service in May 2021.
ASELPOD is an electro-optical reconnaissance, surveillance and targeting system explicitly designed for fighter aircraft.
ASELPOD is a multi-sensor targeting pod consisting of:
High Resolution, 3rd generation FLIR
Laser Range Finder / Target Designator
Advanced Video Tracking (Simultaneously on IR/Day Video)
IR/Day Video & Mission History Recording
Advanced Image Processing
Providing Highly Accurate Geo-Location Coordinates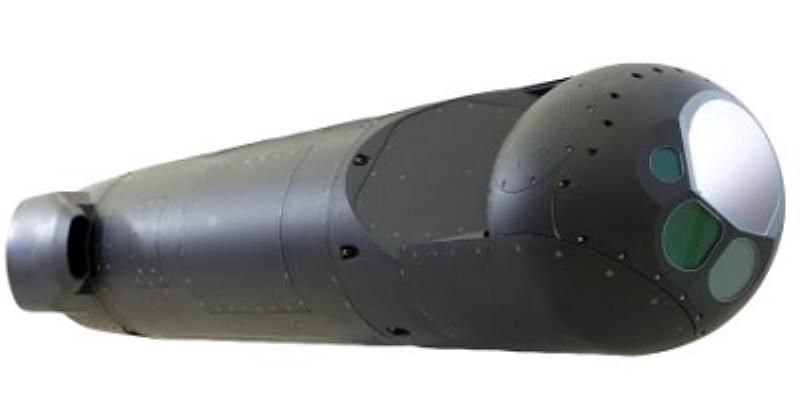 General Features
Internal Boresight Unit
Dual-Wavelength Laser Range Finder
Common FOVs for the system (NFOF, WFOV, SWFOV)
Super Wide Field of View for IR Camera
Navigation capability at Night with IR video on HUD
Continuous Zoom for IR Camera (Optional)
Multi-Target Tracking
Air-to-Air and Air-to-Ground Modes
Video and Data Recorder (Optional)
Laser Range Finder and Target Designator
Wavelength (Combat): 1064 nm
Wavelength (Training): 1570 nm
Repetition rate: up to 20 Hz
Laser Pointer Wavelength: NIR
Laser Spot Tracker Wavelength: 1064 nm
Communication Interface MIL-STD-1553B
Video Interface
2x Video Output (RS-170)
1x Video Input (Optional)
Power Interface 115 VAC 400Hz and 28 VDC
Size
Diameter: 430 mm
Length: 2350 mm
Weight 240 kg