ARES Shipyard unveils Ares 32 PREDATOR & DAGGER
ARES 32 interceptors have been developed in two variants with identical designs according to the payloads onboard. ARES 32 PREDATOR is configured with ROKETSAN's new generation, two single-canister CAKIR cruise missiles with an effective range of over 150 km, and quad-cell shorter-range L-UMTAS laser-guided missiles, whereas the DAGGER variant is equipped with two quad-cell infra-red/laser-guided missiles for relatively shorter-range targets.

Both ARES 32 PREDATOR & DAGGER variants have 25 mm or 30 mm remote controlled auto stabilised naval weapon systems on the fore deck for closer range sea or land targets. Furthermore, two 12.7 mm machine guns are on the upper deck for asymmetric threats such as pirates, smugglers or illegal human traffickers. ARES 32 PREDATOR & DAGGER craft have the latest technology combat management systems, X and S-Band radars, electro-optic surveillance and designation systems and an RHIB with a ramp on the aft deck for boarding and SAR missions.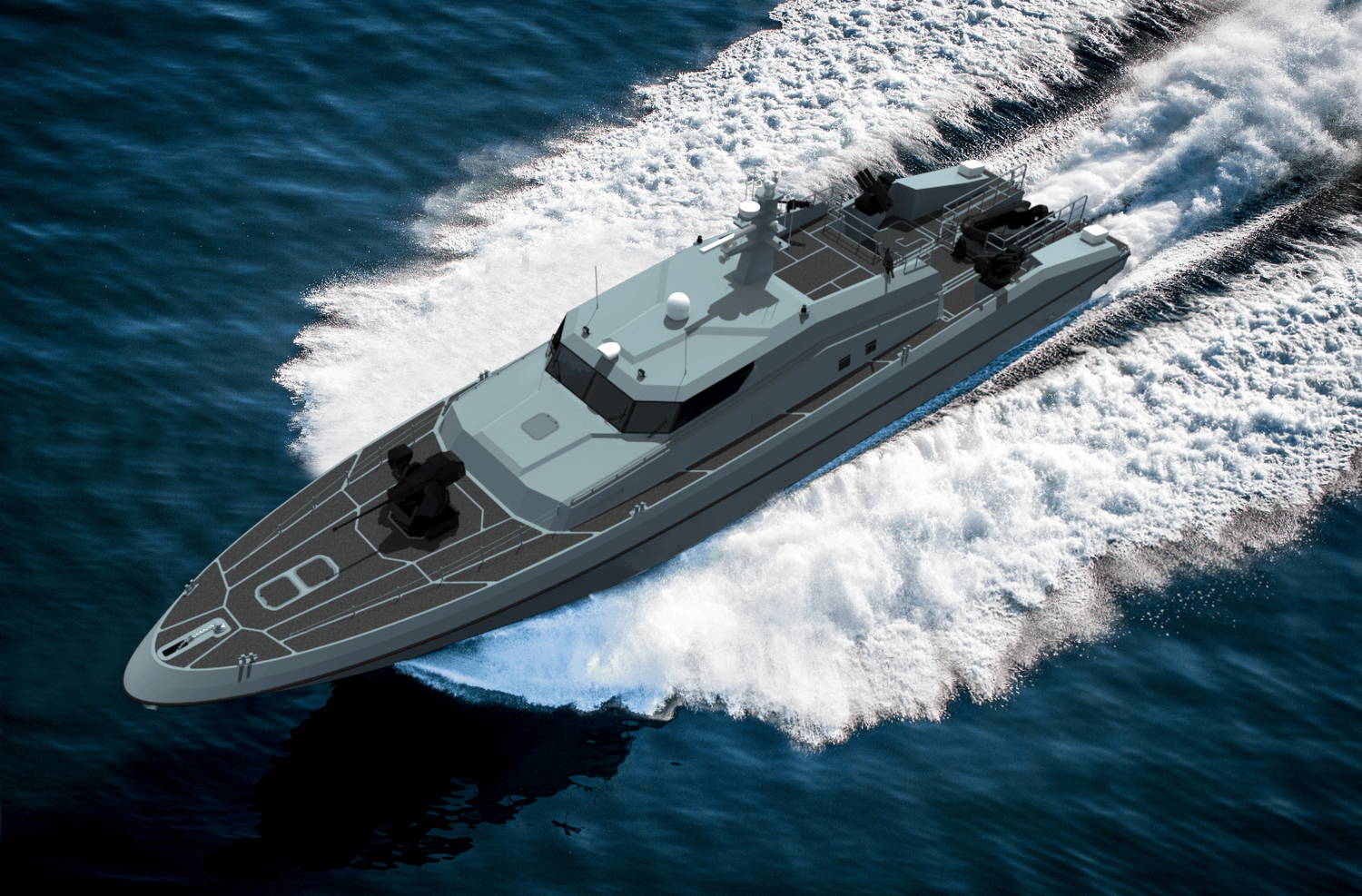 The vessels have very low RCS and infra-red signatures as self-defence figures by nature. ARES Shipyard's CEO, Utku Alanç, said, "We have developed ARES 32 PREDATOR and DAGGER in response to two solid and serious enquiries from the Middle East and Africa where the end users are confidential at the moment. Thanks to our immense experience in fast and robust naval solutions, ARES 32 interceptors will soon be the new game changers in naval operations theatre. With these new generation interceptors, we will change the perceptions of interception, challenging the existing fast attack craft solutions in collaboration with the Turkish missile manufacturer ROKETSAN."