ALPAGU Passed Firing Tests
You may prefer to listen the news
ALPAGU is back-packable and can be used by a single soldier to perform operation day and night in the tactical field. The UAV was tested in the Aksaray Test Range. The drone hit its target with full accuracy.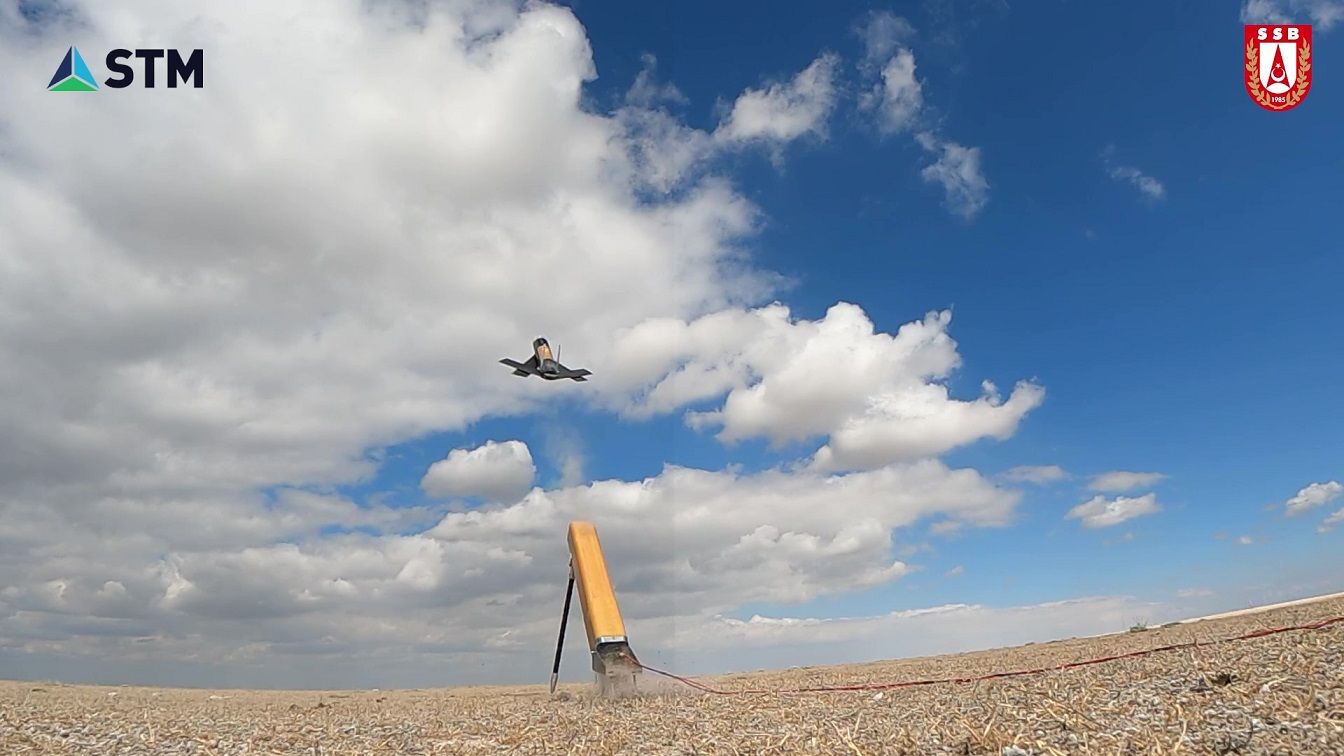 The ALPAGU is categorized as a fixed-wing tube-launched loitering munition that can be deployed and operated by one personnel and has been specifically engineered for asymmetric or conventional warfare. The UAV is capable of providing video and GPS information for ISR purposes and precision strike capability for Beyond Line of Sight (BLOS) targets.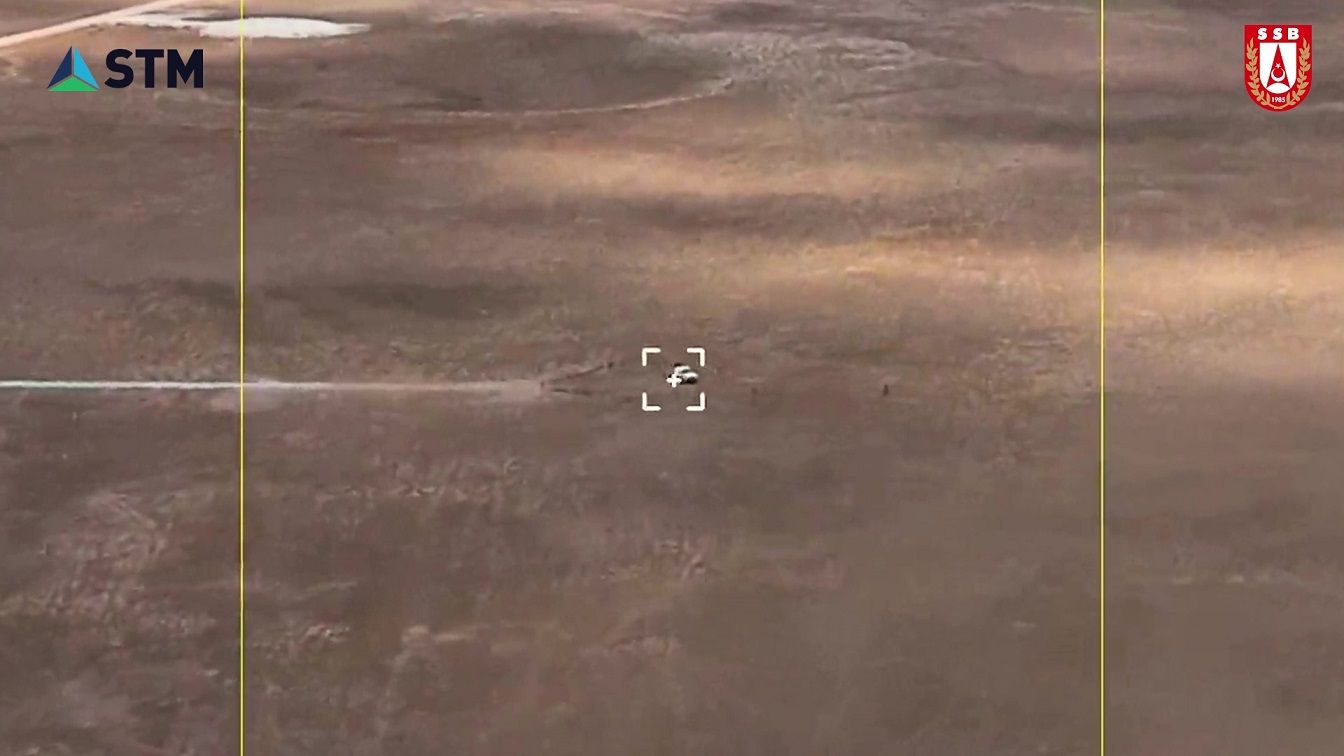 ALPAGU searches the area for about 10 minutes after launch. When the target is detected, it follows its target thanks to its tracking software capability. Having high manoeuvrability, ALPAGU is not detected until the last moment and destroys its target with the ammunition it carries.
ALPAGU UAV is designed for reconnaissance and surveillance, and striking targets outside the line of sight with high accuracy can be carried by a single soldier and can operate autonomously or remotely.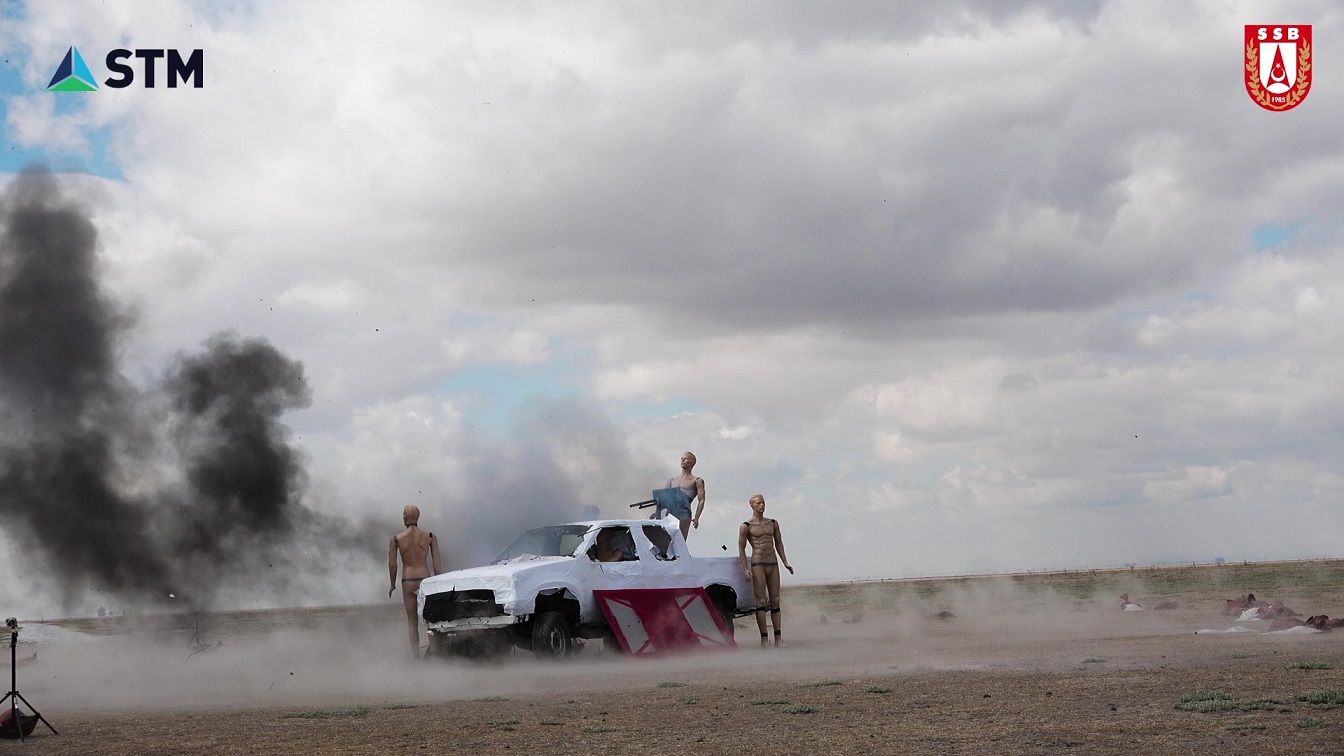 ALPAGU can be effectively used day and night against fixed or moving targets with the help of embedded and real-time image processing and deep learning algorithms that we have developed with national facilities.
The system is comprised of "Fixed-Wing Smart Ammunition System", Launcher" and "Ground Control Station" components.
The UAV was planned to be in the Inventory of the Turkish Armed Forces by the End of 2020.
Capabilities
Day and Night Operation

Autonomous precision strike with minimum collateral damage

Tracking Moving Targets

High-Performance Navigation, Flight Control and Guidance Algorithms

Deployable and Operable by Single Soldier

In-Flight Mission Abort and Emergency Self-Destruction Modes

Advanced and Indigenous Electronic Ammunition Safety, Setup and Trigger Systems

Indigenous National Embedded Hardware and Software

Wide Lateral View Angle

Image Processing-Based Control Applications

Embedded and Real-Time Object Tracking, Detection and Classification
Alpagu Technical Features
| | |
| --- | --- |
| Operational Range | 5 km |
| Mission Endurance | 10 minutes |
| Mission Altitude | 400 ft (AGL |
| Cruise Speed | 50 knots |
| Maximum Speed | 65 knots |
| Weight | 1.9 kg |
| Operating Temperature | -20 / + 50 °C |
| Power | LiPo Battery |
| Deployment Time | Maximum 1 minute |