AKINCI Attack UAV Broke its Altitude Record
Bayraktar AKINCI B took off at 19:31 on June 21 2022, to carry out endurance, high altitude and high-speed tests. Delegations from Defence Industry Agency (DIA) and Air Forces Command observed the tests. The UAV reached an altitude of 45,118 feet (13,716 meters) and returned to Bayraktar AKINCI Flight, Training and Test Center at Çorlu Airport Command after 20 hours and 23 minutes of flight. Akıncı flew for 6406 kilometres in total. The platform has taken off with a surveillance pod on board.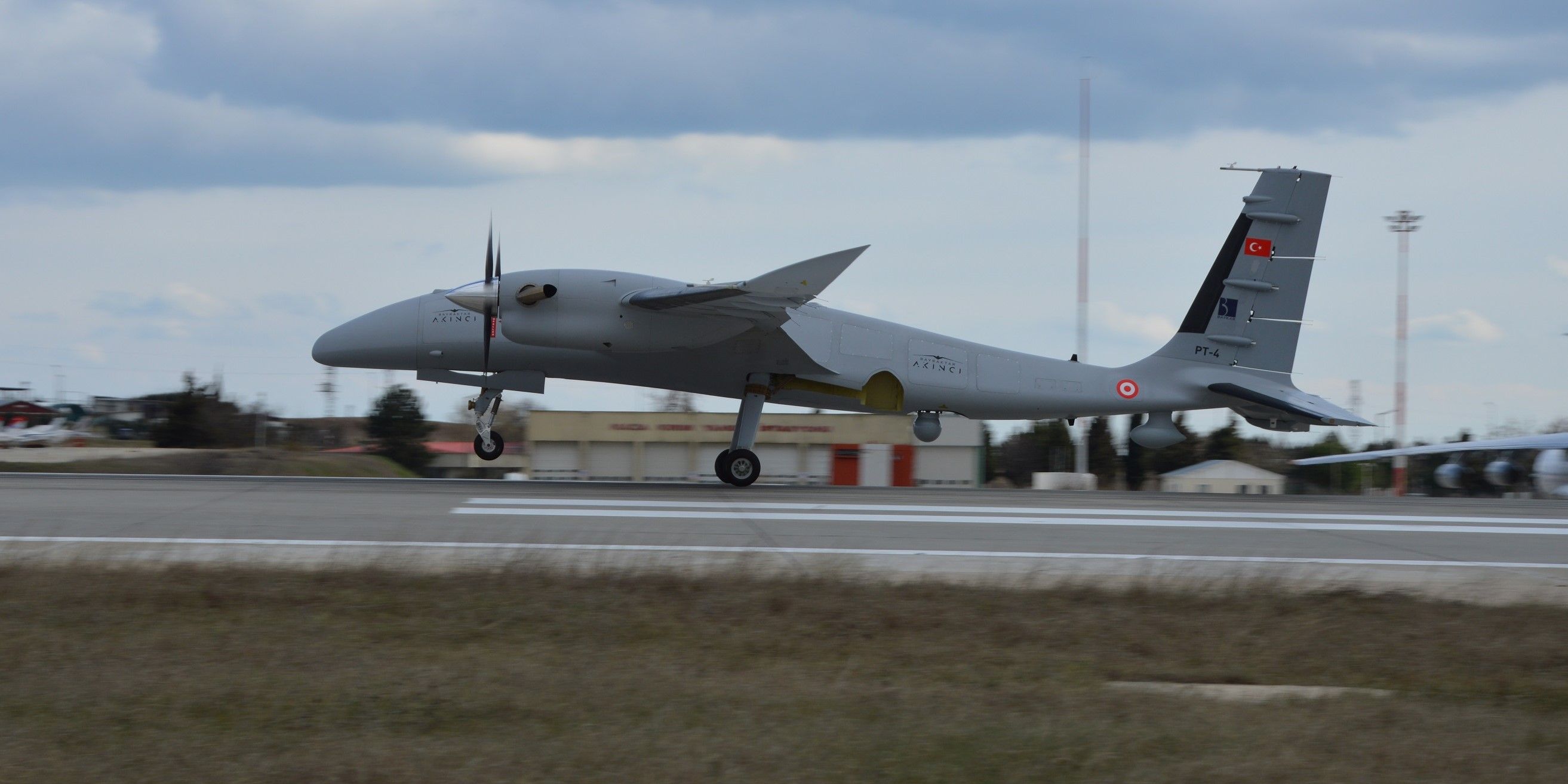 Bayraktar AKINCI ATTACK UAV A with 2x 450 HP engine configuration broke a record by reaching an altitude of 38,039 feet on July 8, 2021. Bayraktar AKINCI ATTACK UAV B with 2X750 HP engine configuration reached an altitude of 40,170 feet on March 11, 2022, to re-set its altitude record. The UAV with the same engine configuration, which reached an altitude of 45,118 feet on June 22, 2022, broke the altitude record for the third time.Export contracts have been signed with four countries for Bayraktar AKINCI Attack UAV and 22 countries for Bayraktar TB2 Armed UAV.