A Turkish Star Crashed at Accident
The incident occurred at 14:15. The plane took off for a training flight and crashed for an unknown reason. After the incident that occurred near the base, search and rescue teams were sent to the region. AS532 Cougar type Search and Rescue helicopter took off from Konya landed at the accident site.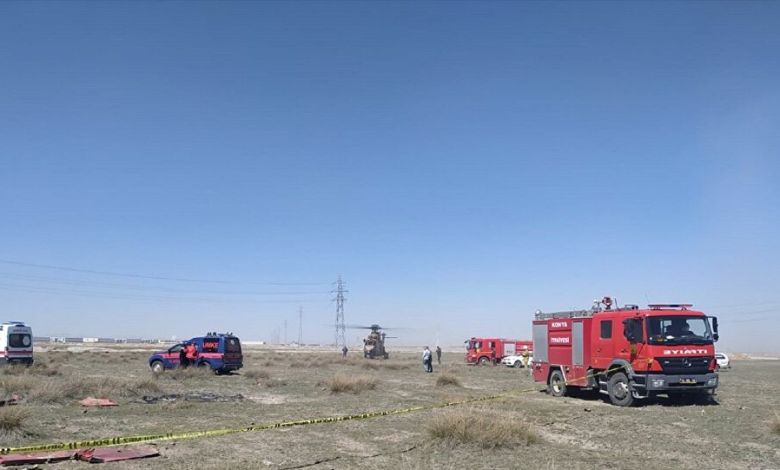 According to the information received, it was learned that the pilot could not jump with its ejection seat and lost his life. The Ministry of Defence confirmed both the accident and the pilot's death. The minister later declared that Captain Pilot Burak Genççelep lost his life.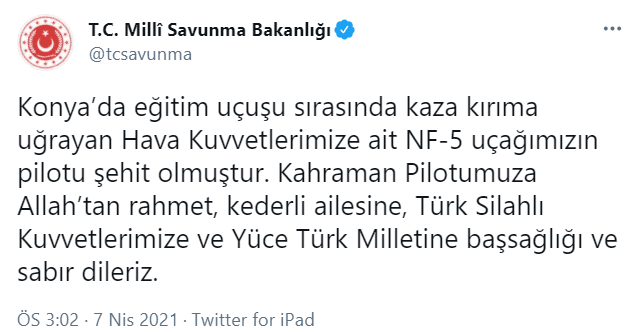 Turkish Air Force selects pilots among most talented personnel.
NF-5 aircraft, which have been in service at the Turkish Air Force since 1987, is preferred as the most suitable aircraft for aerobatic displays due to their avionic systems and aircraft performance. When the world aviation literature is scanned, it is seen that the F-5 aircraft design is the most suitable aircraft design for supersonic flights.
The Turkish Stars project commenced in August 1993 at Eskişehir 1st Air Supply Maintenance Centre Command;
The chaff/flare dispensary units and the gun barrels, which increase the aerodynamic drag, were cancelled by detachment; and structural modifications were applied to those parts.
Instrument panels were reset to enhance pilot vision and to make it user-friendly.
Two side mirrors were replaced with F-4 aircraft mirrors for better vision on mirrors, and an extra mirror was mounted.
Tiptanks were converted into paint tanks by disconnecting the fuel lines from the main fuel system. Hydraulic pumps were mounted into tanks to transmit the paint to the nozzles to enable the aircraft to emit smoke during the display.
Aircraft bodies were dressed up with red and white paint, which is their present colour.
Nine NF-5A and an NF-5B aircraft, which were assigned to the Turkish Stars acro-team, were handed over in July 1994 following the modifications. In the year 2000, in addition to the modifications mentioned above, 3-axis VTR's were mounted to improve post-flight performance evaluations' effectiveness. The acro-team carries out demonstrations and training activities with ten NF-5A and six NF-5B aircraft.