13 Additional Protector RG Mk1 for Royal Air Force
You may prefer to listen the news
Protector R.G. Mk 1 (MQ-9B) is the successor to Reaper (MQ-9A) and is the next generation of remotely piloted medium-altitude, long-endurance (MALE) aircraft. Protector will be deployed in wide-ranging armed Intelligence, Surveillance, Targeting and Reconnaissance (ISTAR) operations. Its ability to fly consistently for up to 40 hours will offer the RAF a vastly improved armed ISTAR capability.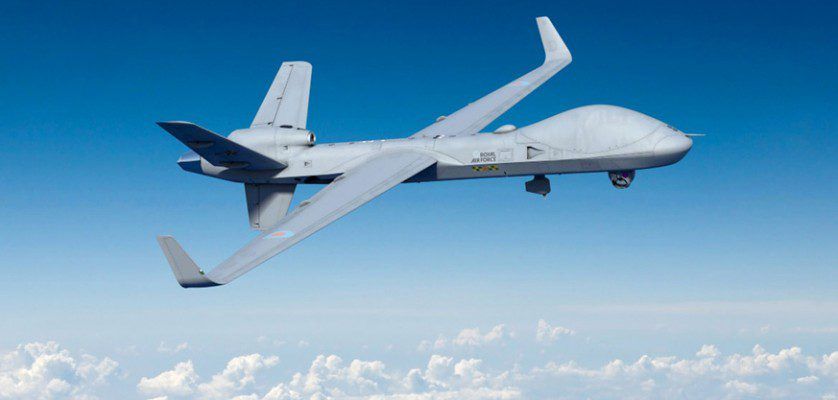 Protector will enter service in 2024.
"Our fleet of 16 Protector aircraft equipped with ultra-modern technology will provide the Royal Air Force (RAF) with a vast global reach allowing us to monitor and protect the battlespace for hours on end. The Protector programme involves industry across the U.K. with vital parts of the aircraft manufactured on the Isle of Wight, supporting highly-skilled jobs for years to come," said Jeremy Quin, UK Minister for Defence Procurement.
In July 2020, the U.K. MoD and GA-ASI announced a production contract for the first three Protector RPAS. In September 2020, GA-ASI announced completing the first Protector-configured MQ-9B, which is now supporting system testing as part of a combined U.K. MoD, U.S. Air Force and GA-ASI test team. Known as UK1, this first Protector will be delivered to the MoD later this year but will remain in the U.S. to complete the Royal Air Force's test and evaluation program before moving to its U.K. home base in 2022.
GA-ASI's development of MQ-9B began in 2014 as a company-funded program to deliver an RPA that meets the stringent NATO STANAG-4671 and UK DEFSTAN 00-970 aircraft system airworthiness requirements. These provide the basis for type certification by NATO member-state military airworthiness authorities.
MQ-9B features rapid integration of new payloads with nine hard points. The aircraft can self-deploy using SATCOM-enabled Automatic Take-off and Landing, which eliminates forward-based launch-and-recovery equipment and personnel. In addition to the Protector and SkyGuardian configurations, MQ-9B is available as the SeaGuardian® – with revolutionary anti-submarine and surface search capabilities – for maritime missions.