USD 450 Million for Each Singaporean Submarine
Singapore is planning to acquire four submarines in line with the program. According to official information. The country will pay USD 450 million for each vessel. Officials confirmed that maintenance and sustainment costs are expected between two to three per cent of the capital cost paid for the submarines.The information was revealed in response to Singaporean parliament members' questions regarding the cost of submarines.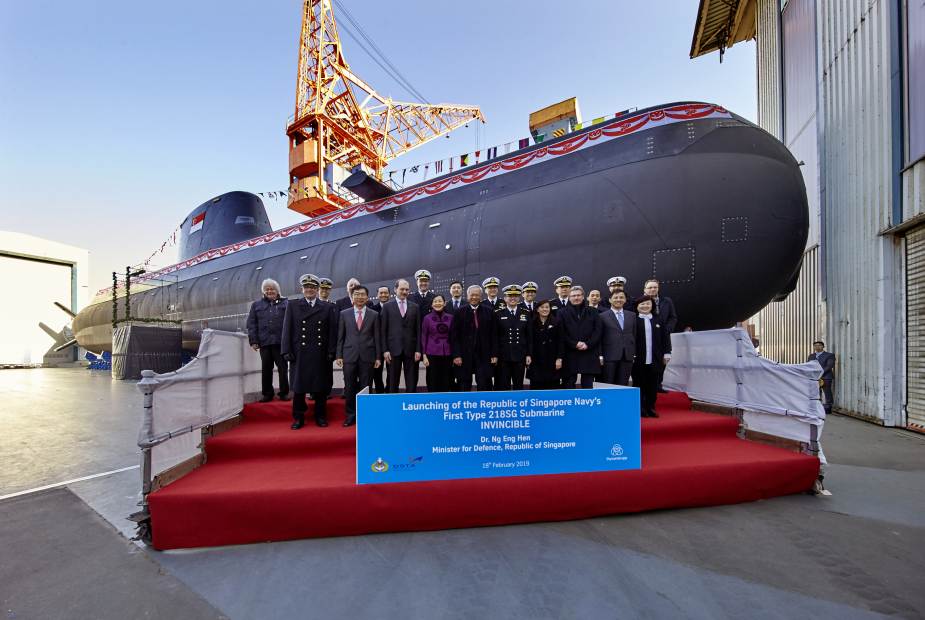 Singapore ordered four platforms to replace existing submarines in inventory. Boats are at the end of sustainable operating life. Increasing Chinese threat and trade volume in the region pushed Singapore for new submarines. Type 218SG platforms will be operated as Invincible Class under the Royal Singaporean Navy.The Type 218SG submarine is an extensively-customised derivative of the export-oriented Type 214 submarine and they are constructed under the licence of ThyssenKrupp Marine Systems (TKMS).