Unmanned Vessel Begins Sailing
The hull of the Yara Birkeland was launched in February 2020 in Vard Braila in Romania. It was scheduled to arrive at Vard Brevik, Norway, in May. She was outfitted with numerous control and navigation systems and tested before being sent to Yara.Yara and technology company Kongsberg launched the ship in 2017 as the world's first fully-electric container feeder with zero emissions.As part of the collaboration, Kongsberg has been responsible for developing and delivering the critical enabling technologies onboard Yara Birkeland, such as the sensors and integration required for remote and autonomous operations and the electric drive, battery and propulsion control systems.Yara Birkeland is 80 metres long, 15 metres wide, and can hold 120 standard 20-foot containers (TEU).The ferry will deliver items from Yara's Porsgrunn manufacturing facility to Brevik and Larvik in Norway, assisting in transportation from road to sea and lowering noise, dust, NOx, and CO2 emissions.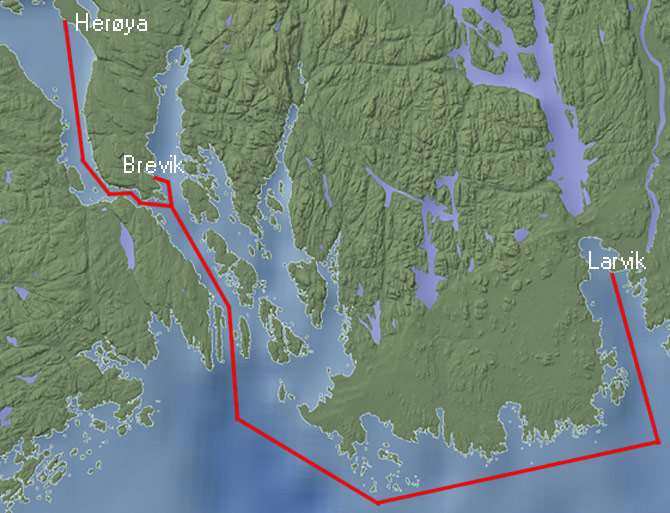 The journey will take it within 12 nautical miles of the shore between the Norwegian ports of Herya, Brevik, and Larvik. The area is handled by the Norwegian Coastal Administrations' VTS system at Brevik. The distances between the ports are around seven nautical miles (nm) for Herya – Brevik and 30 nautical miles (nm) for Herya – Larvik.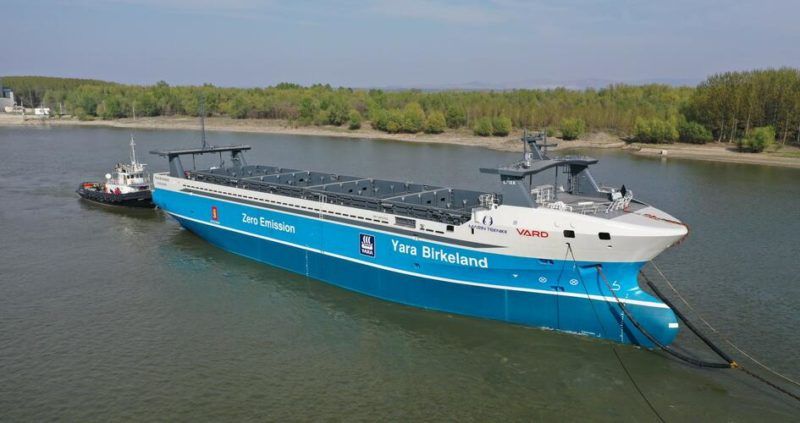 VARD built the ship, and it will begin manned commercial operations in 2022, beginning off a two-year testing period for the technology that will make the ship self-propelled and, eventually, certified as an autonomous, all-electric container ship.