ULAQ for Anti-Submarine Warfare
The new version of ULAQ will include new weapons, torpedoes and missile systems. AUSV will patrol the area autonomously. The operator will decide about using any weapon.
ULAQ UASV, which is being developed to perform Intelligence, Reconnaissance and Surveillance (ISR), Surface Warfare and Anti-Submarine Warfare missions, has a light, durable and approved composite body, active/passive stabilisation systems, EO/IR wide-angle navigation camera, satellite communication. SSB President Demir said, "We are developing ULAQ UASV with new capabilities, making it fully autonomous, and developing it to perform anti-submarine warfare. Our target is 90% locality with a domestic engine, 12.7 mm RCWS, torpedo, L-UMTAS missile, command and control software, communication system, camera and sonar system!"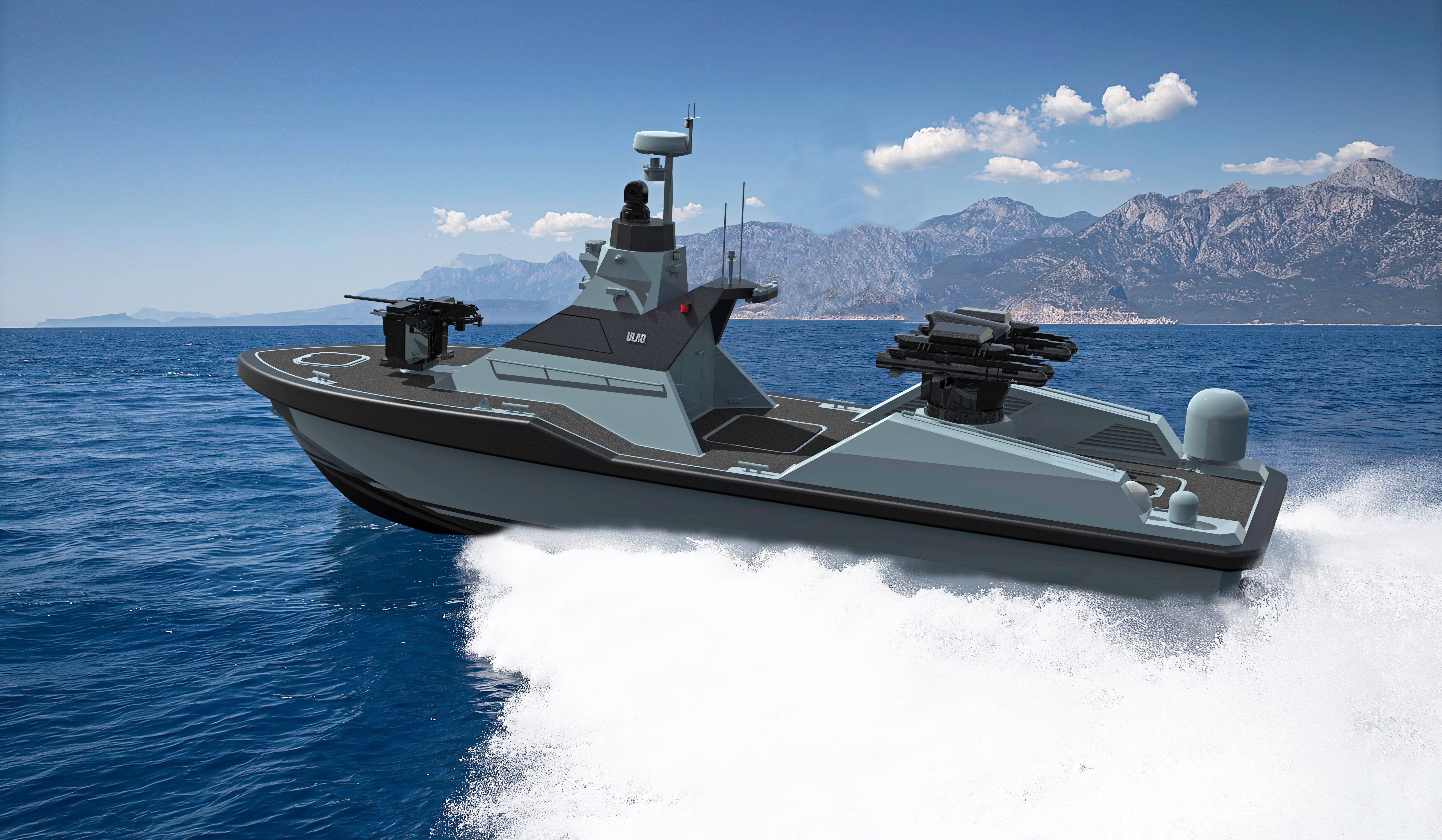 The length of the boat has been extended so that the current ULAQ vehicle can navigate uninterruptedly in four sea conditions, the number of sensors has been increased to perform the task of full autonomy, and the ground control station is designed as a portable bag that can be used both from the port and from the ship, the number of stabilisation systems on the boat and payload transport capacity has been increased. The delivery within the project's scope is targeted to be completed in 2023.
Ares Shipyard signed an agreement with Tümosan in 2022 and secured the domestic supply of the platform's engine.