TUSAŞ Prepares for 18 March 2023
Speaking in Istanbul at the International Defence Industry Fair (IDEF), CEO Kotil told reporters about the company's targets and projects for the coming years.
With several ongoing helicopter projects, TUSAŞ aims to be among the world's top six firms in this sector as well, said Kotil, adding that it would also work to become a global brand in the field of composites, boosting its current capabilities to process various materials such as titanium and aluminium.
He underlined that companies like TUSAŞ are technological and engineering heavens in Turkey, adding that the firm's products and projects were exportable and that every product is manufactured to be sold to Turkey and friendly countries.
Touching on the firm's Hurjet advanced jet trainer and light attack aircraft, heavy class attack helicopter Atak-2 will fly, and the Turkish Indigenous fighter aircraft TF-X will be rolled out on 18 March 2023.
He also said that the Gökbey helicopter has a high-quality transmission system thanks to Turkish engineers working on the project.
Kotil and his team answered TurDef's question about Hürjet landing on the multi-purpose amphibious ship (TCG Anadolu. TurDef asked about concrete plans for Hürjet.
TUSAŞ Executive Vice President Professor Atilla Doğan answered the question. Professor Doğan, "The aircraft was designed as a jet trainer, and it is not designed to take off and land from an aircraft carrier. Is the speed regime suitable for landing and take-off from the aircraft carrier? Are some modifications required other than the speed regime? We've done some preliminary work on the carrier to see if it requires some modifications. It is seen that it can take off with the existing engine power without the need for additional trust, and an arresting system will be needed for landing. Our goal is to make its first flight at the end of 2022. We are trying to run other activities without dedicating too much engineer resources," he said. Kotil added that if a plane lands on the ship, this plane will be landed.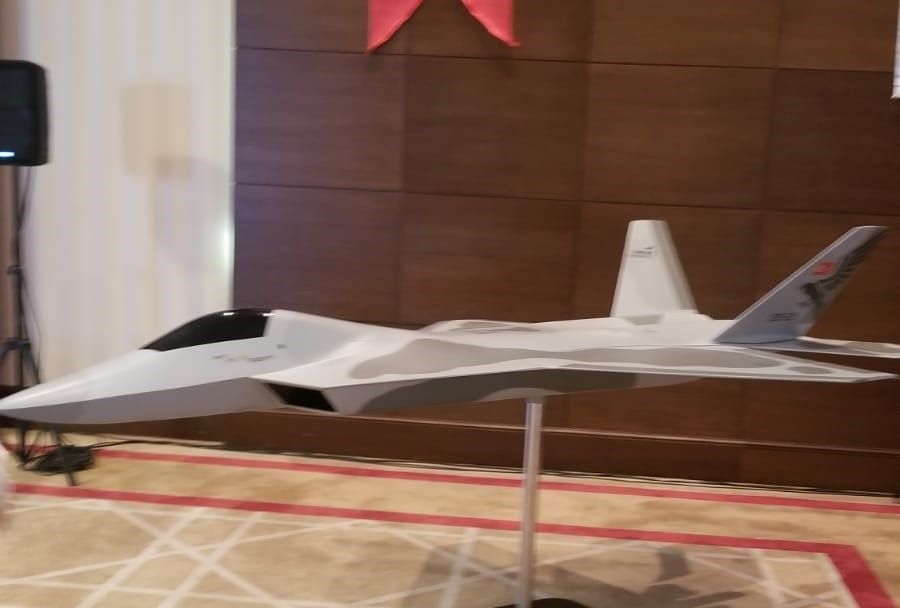 Answering TurDef's questions about TF-X time line and CDR, Kotil stated that there will be no CDR for TF-X. Kotil stated that the work will be carried out according to phases.