Turkish Armed Forces get Pedestal Mounted Cirit System into inventory
Roketsan developed the Yalman turret that can carry Cirit, UMTAS/L-UMTAS missiles and engage any land target up to 8 km.
FNSS's KAPLAN-10 platform is preferred for the YALMAN turret. Thanks to its stabilized turret, the Weapon System can shoot moving targets at speed up to 40 kilometres per hour. This system can also carry out reconnaissance and surveillance activities at a range of up to 20 kilometres with the high-tech electro-optical system.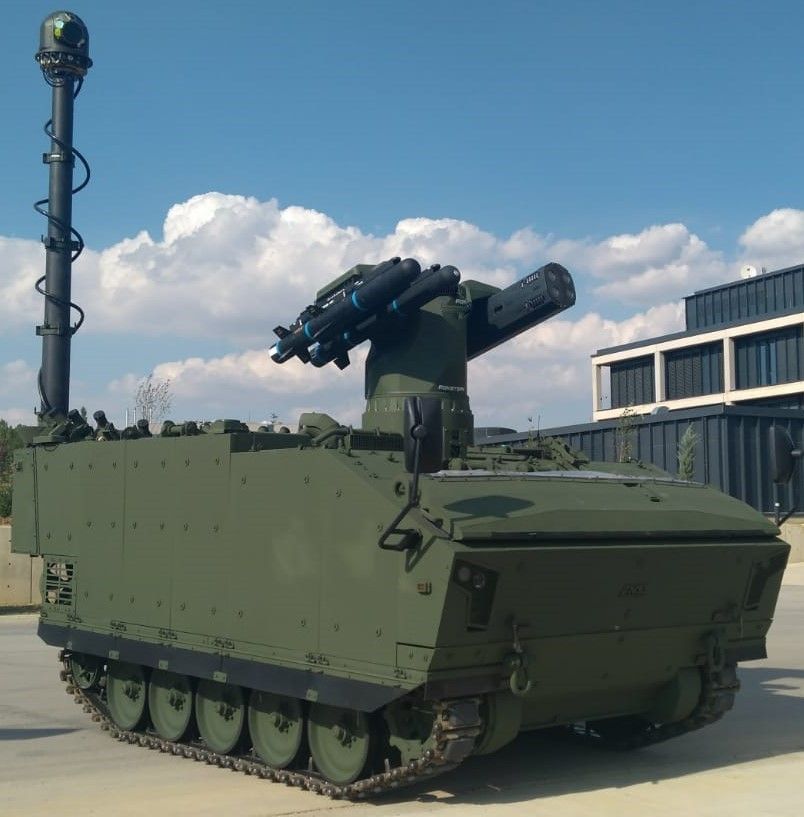 Yalman was unveiled in August 2020 at the ceremony for ROKETSAN Satellite Launch, Space Systems and Advanced Technologies Research Centre and Explosive Raw Material Production Facility.