The contract of Surface to Surface Cruise Missile Project (Land ATMACA) Signed
Making a brief statement at the signing ceremony, SSB President Prof. Dr İsmail Demir stated that they aim to start work on the submarine-launched version of the ATMACA missile as soon as possible.
Land ATMACA, which will be developed as a long-range cruise missile that can be launched from a tactical wheeled land vehicle to meet the operational needs of the Land Forces, will have a range of 280 kilometres. The missile will be equipped with an IIR Seeker for launching at ground targets.
It was seen that the Land ATMACA, which was developed to meet the cruise missile needs of the Turkish Land Forces Command was equipped on an 8×8 launch vehicle. The missile launch vehicle developed for the land ATMACA has a structure similar to the missile launch vehicle of the TRG-300 Missile.
With the Land ATMACA, the Turkish Land Forces Command will have included a cruise missile for the first time in its inventory. Land ATMACA will be used to hit high-importance targets with precision.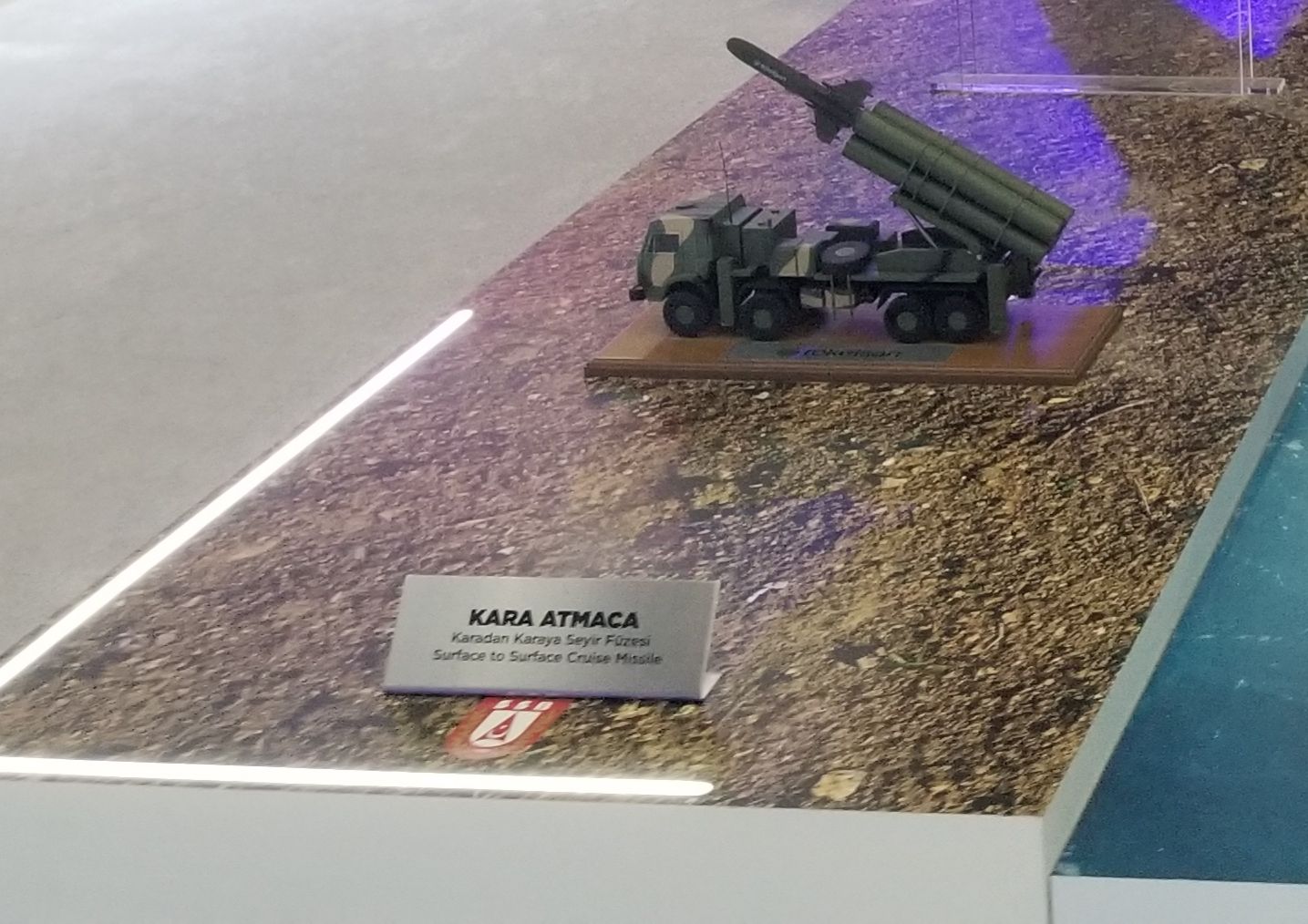 Technical Specifications of the Land-Based ATMACA Missile
| | |
| --- | --- |
| Length | 6 metres |
| Weight | 890 kg |
| Range | 280 km |
| Guidance: | Inertial Navigation System + Global Positioning System + Barometric Altimeter + Radar Altimeter |
| Warhead Type: | High Explosive with Penetration, Particle Effect |
| Warhead Weight | 250 kg |
| Seeker | Infrared Imager (IIR) |