Russia Builds Last Project 22160 Ship for Black Sea Fleet
The first ship of this project, the Vasily Bykov was laid down on February 26, 2014. Three ships of this project - the Dmitry Rogachev and the Pavel Derzhavin - currently serve in the Black Sea Fleet. The Viktor Veliky and the Nikolay Sipyagin ships are expected to be commissioned before 2023. The last ship of Project 22160, the Sergey Kotov, was launched at the Zaliv shipyard in Crimea this morning.
The vessels are designed by Russian ship designing firm JSC Severnoye Design Bureau. The vessels are primarily intended for duties such as patrol, monitoring and protection in the exclusive economic zone and territorial waters of Russia in open and closed seas. It can also be used to offer protection for ships in transit, water areas as well as naval bases against enemy attack. Other missions of the patrol ship are search and rescue, assistance to disaster victims, environmental monitoring, and combat smuggling and piracy activities.
Project 22160 patrol ships measure 91 meters in length, have a displacement of around 1,950 tonnes and are capable of reaching speeds of about 22,5 knots. The ship has a cruising range of 6,000 nmi at patrol speeds and an endurance of 60 days.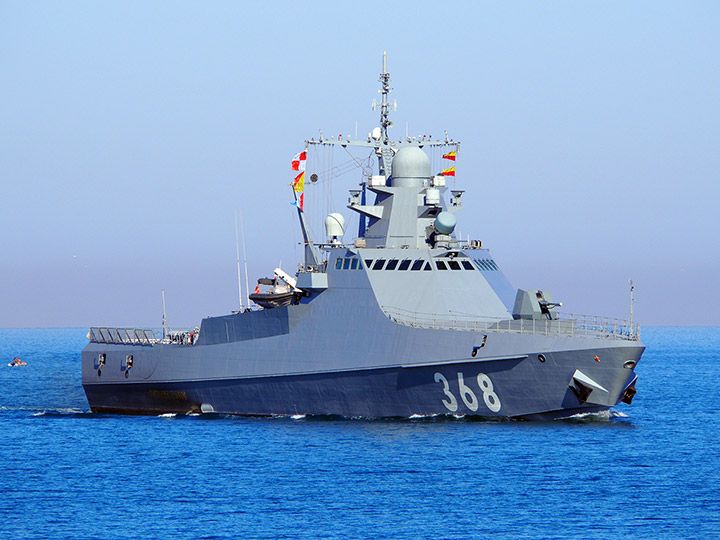 The ships are equipped with AK-176MA-01 naval gun and Igla man-portable air defence systems. Two 14,5mm heavy machine guns are mounted on the bridge deck. The ships are also fitted with a telescopic hangar and helicopter deck with facilities for take-off and landing of the Ka-27PS type 12-ton rescue helicopter. It is optionally offered with one Club-N integrated missile system as well as one Shtil-1 air defence system with two 3S90E.1 modular launcher. The ship also carries a landing speedboat and has provisions for drones, underwater unmanned craft and unmanned boats.