Rheinmetall presented KF51 Panther
The tank targeted the export market. The FGS enables a 50 per cent longer kill range to be achieved (than 120 mm) with a rate of fire due to the autoloader performance. On the other hand, It has less capacity for ammunition (than 120 mm). A 12.7 mm co-axial machine gun complements the main gun. Multiple Remote Controlled Weapon Station (RCWS) integration options give proximity and drone defence flexibility.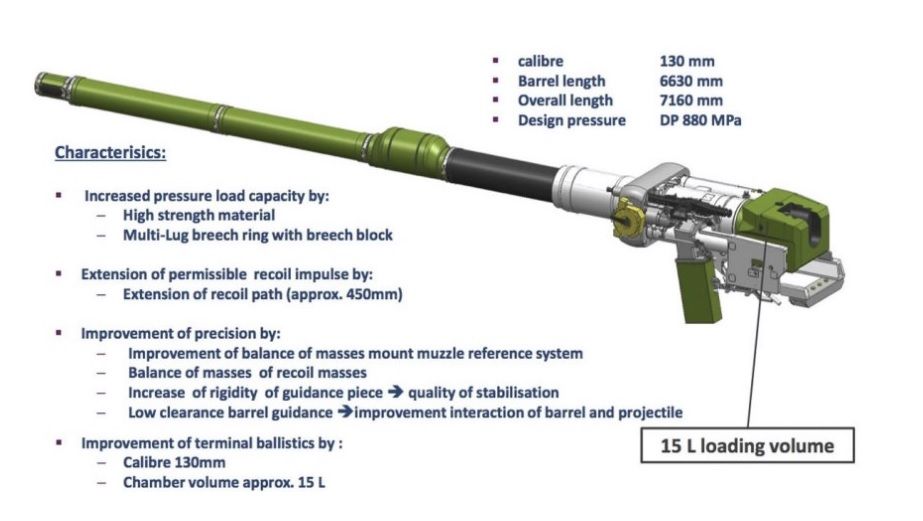 The optional HERO 120 loitering ammunition capability expands the tank's strike capability to non-line-of-sight targets and can be mounted depending on role and mission requirements.

For self-protection, the Panther has a three-layer system: an active layer to protect from anti-tank missiles and kinetic energy threats; a reactive layer to neutralise double-shaped charge rounds that may get through. The third layer is a passive layer to stop any remaining elements. The tank is configured with a pre-shot detection capability, enabling it to strike first. Rheinmetall TAPS (Top Attack Protection System) defeats threats from above. The ROSY smoke obscurants system is part of the survivability system, which fully integrates with the digitised architecture to allow additional defence measures.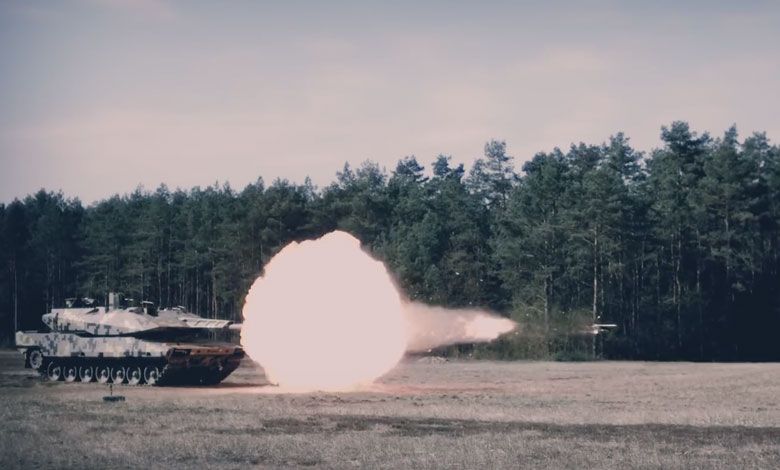 The combat weight of 59 tonnes provides mobility. The tank also fits the tunnel profile AMovP-4L without preparation.

Consequently, the Panther reaches the tactical and strategic mobility configuration. The Panther is designed to control unmanned aerial vehicles such as on-board or off-board drones, loitering ammunition and a range of uncrewed ground vehicles. The fully digitised system and standard crew stations are the enablers for true Human-Machine Teaming and control of wingman UGVs that cover capabilities such as platoon-level air and drone defence. The Panther is designed for a crew of three, supporting future force structures with fewer soldiers.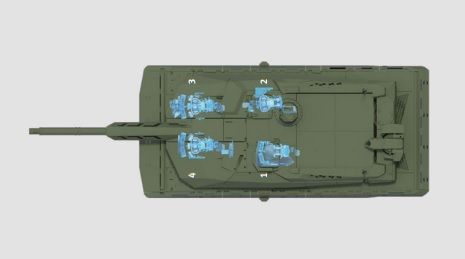 Two crew stations are located in the chassis, with one dedicated to the driver and an optional station devoted to a company commander, a drone operator or a wingman pilot. The vehicle is designed with the company's funds. It is neither a response to a client's request nor a candidate for the Franco-German Main Ground Combat System (MGCS) project, launched in 2012 to replace the Leopard 2 and Leclerc main battle tanks. Unlike the turret withsmoothbore 130 mm FGS, the chassis uses components of the Leopard 2 hull. The tank has a maximum operating range of about 500 km. KF is short for Kettenfahrzeug, or tracked vehicle.