Qatar Has Received the Third " Al Zubarah " Class Corvette
The Al Zubarah-class corvettes, designed consistent with the RINAMIL rules, will be capable of fulfilling different kinds of tasks, fromsurveillancewith sea rescue capacities to being fighting vessels. The " Al Zubarah " have a length of 107 meters, a width of 14.7 meters and a draft of 4.20 meters, while their displacement, with a full load, is 3,250 tons. Its maximum speed is 28 knots (52 kilometres per hour), while the radius of action is 3,500 nautical miles (6,482 kilometres) at a cruising speed of 15 knots or 21 days of endurance at sea.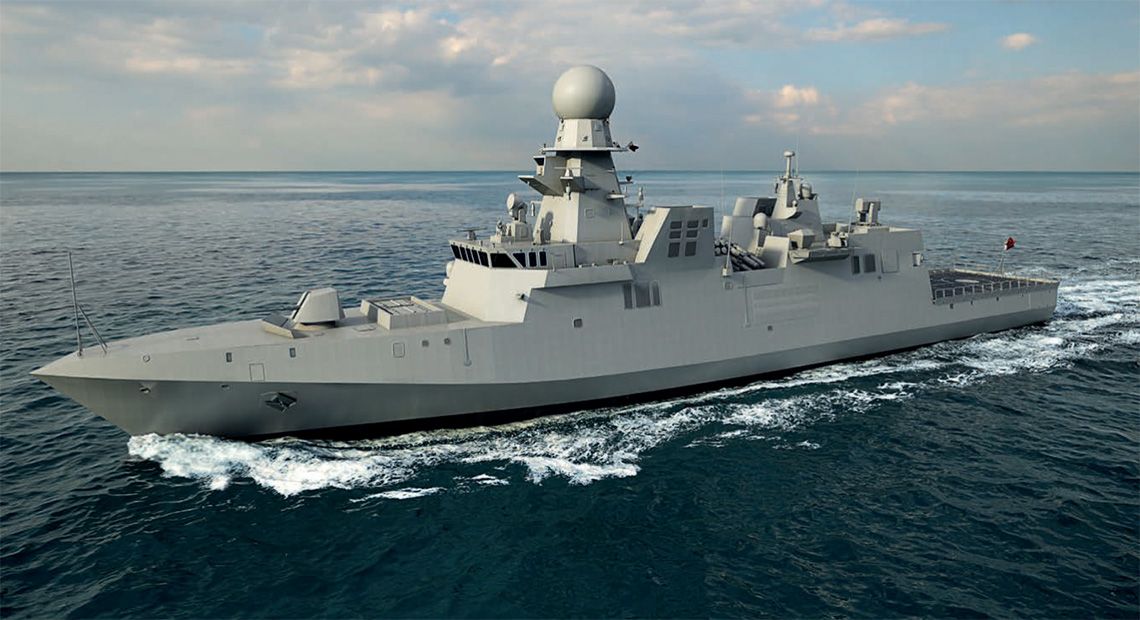 The propulsion system will be CODAD type, with manning requirements of 112 people and can support an NH-90 level helicopter. Qatar's chosen armament mix is ​​one 76 mm cannon, 16 Aster-30 long-range anti-aircraft-anti-ballistic missiles, a 21-position RAM close-in protection system, and eight MM-40 Block, three Exocet anti-ship missiles, two 30mm in remote-controlled Marlin turrets, torpedoes and four Sylena Mk.2 self-defence systems. The ship's primary sensors are Kronos Naval radars, Thesan flotation sonar and Athena combat management system.