You may prefer to listen the news
The vehicle premiered in Kielce in September 2017 during MSPO International Defence Exhibition in Poland. The serial production of Borsuk will start in 2023.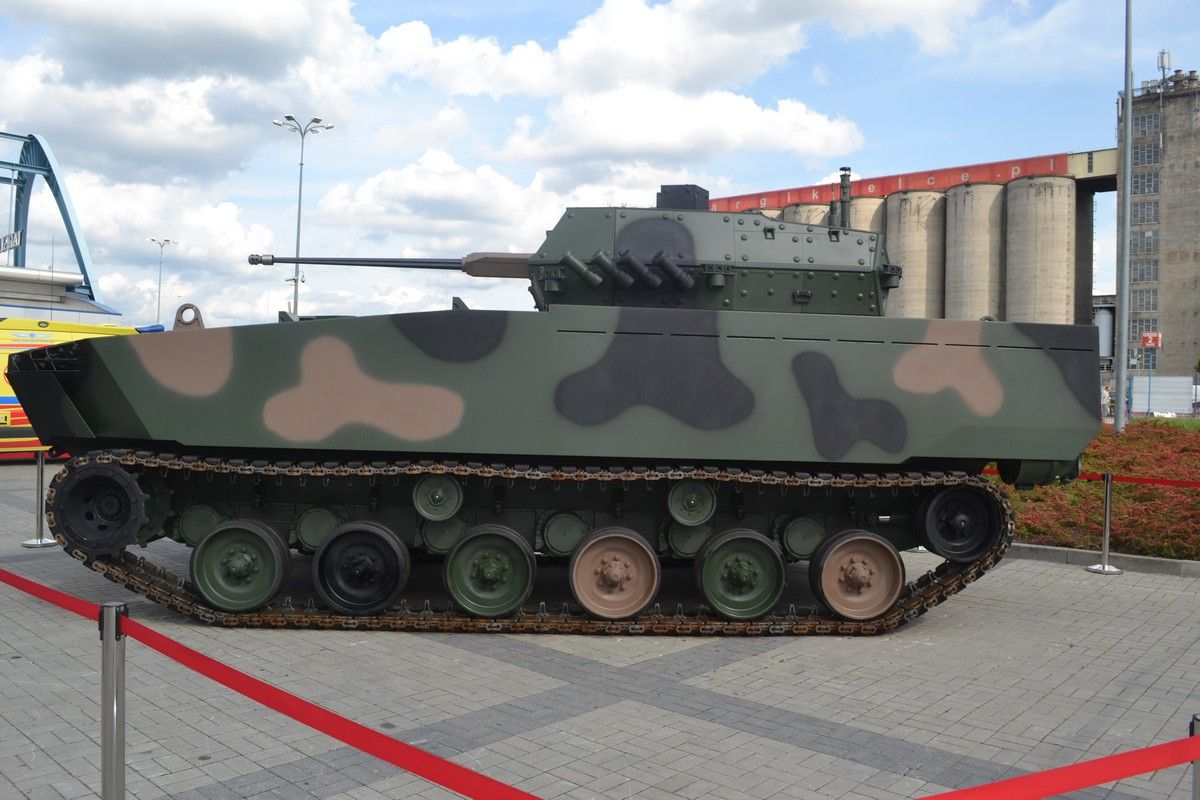 The Borsuk has water jets mounted at the rear of the chassis. It can carry a total of 6 military personnel, including driver and commander. The vehicle has ballistic protection. Borsuk has the ZSSW-30 turret (30 mm remotely controlled turret system). A gunner from inside the hull controls the unmanned turret which armed with a 30mm Bushmaster automatic cannon and a 7.62mm coaxial machine gun mounted to the right side of the main armament. The cannon has a rate of fire of 200 rounds per minute. The second armament of the vehicle includes two launchers for the Israeli-made Rafael Spike anti-tank guided missile mounted to the right side of the turret. There are four smoke grenade dischargers located on the right side at the front of the turret. The turret can be traversed through a full 360º with elevation from -9° to +60°. HSW develops the Remote Controlled Tower System ZSSW-30 in cooperation with WB Electronics. It is the first fully Polish construction of an unmanned turret.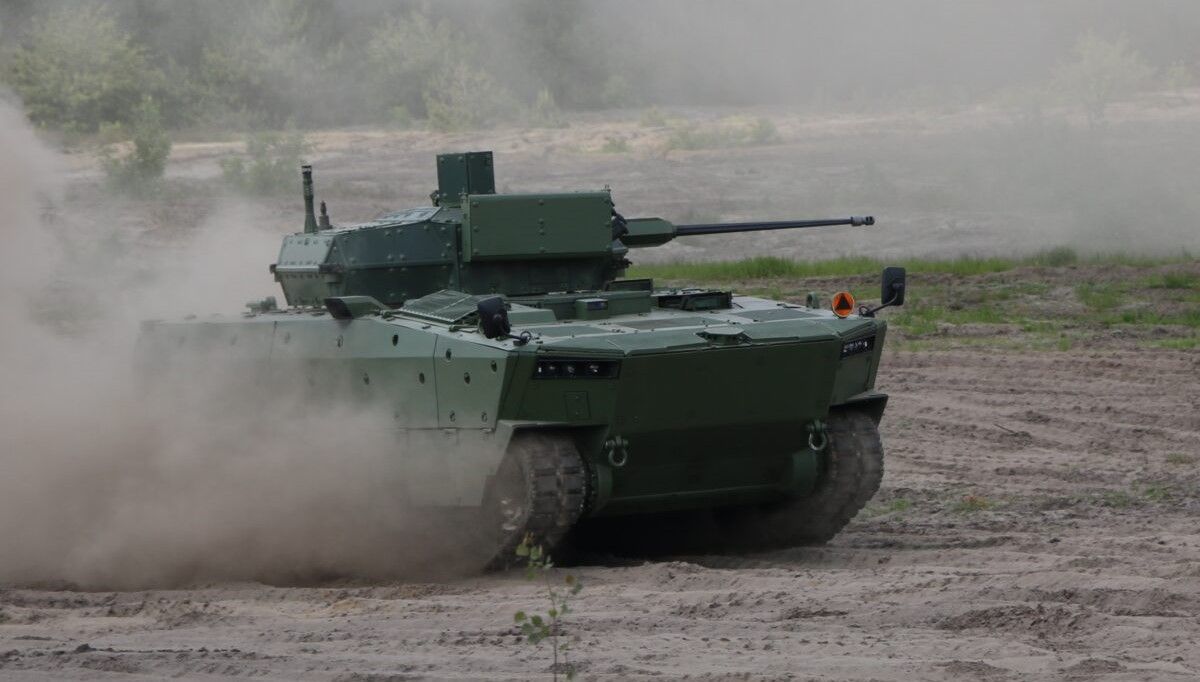 The preliminary test phase of the prototype started in 2019, is currently underway, including research on swimming behaviour and the use of weapons. It is to be completed by the end of this year, and qualification tests are planned for 2022.
The project, codenamed BORSUK, aims to develop a New Floating Infantry Fighting Vehicle (NBPWP), the successor to the BWP-1 vehicles. It is one of the most anticipated products of PGZ by the military, with a production and development potential for at least 30 years.