Poland's Perun UGV test-fires Pirat ATGM
During the previous edition 2019 of the MSPO in Kielce, Poland's defence exhibition, a prototype of the Perun UGV was unveiled. The UGV was created in response to the Polish Army's need for an autonomous vehicle that could be equipped with a weapon station and execute reconnaissance and combat operations.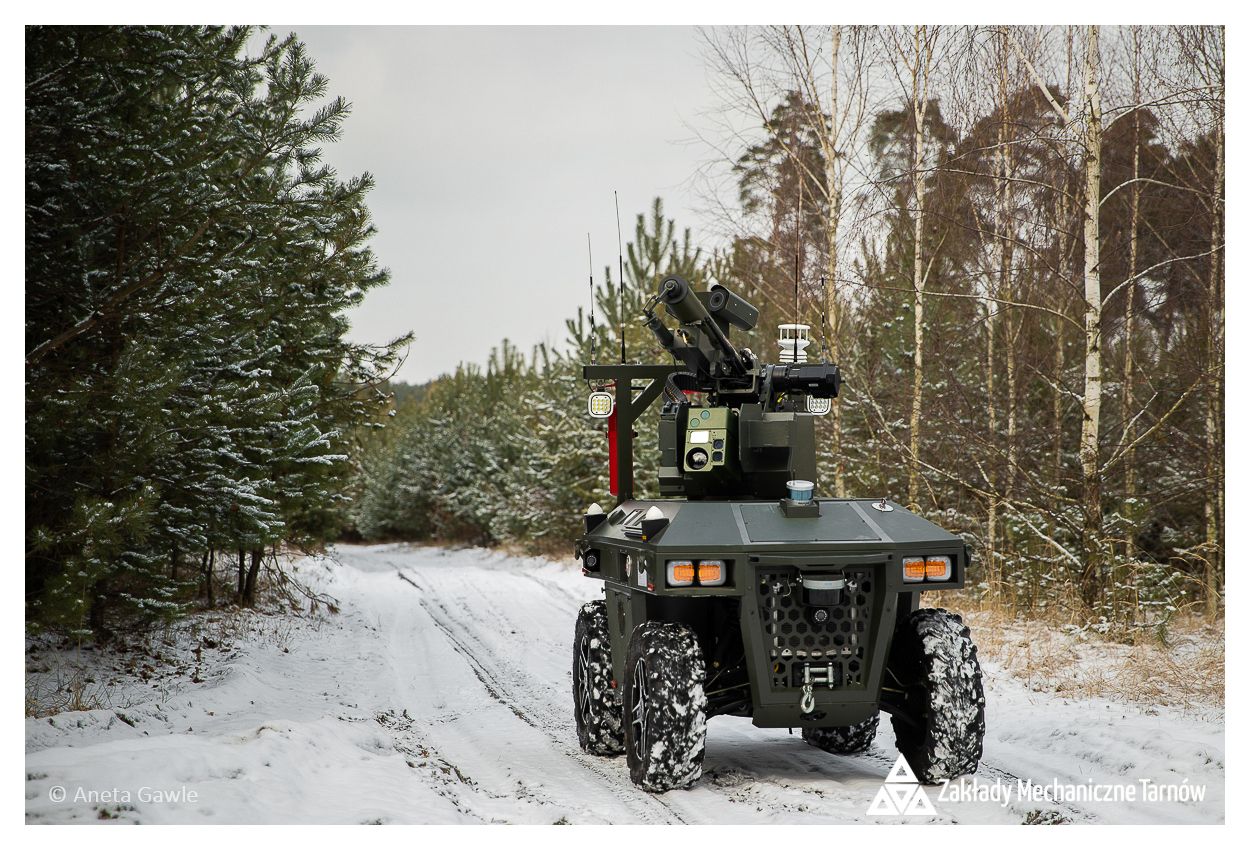 The Perun is a four-wheeled autonomous robotic device that can weigh up to 900 kilos. The UGV is powered by electricity and can operate for at least 10 hours with a maximum range of 50 kilometres. The robot is intended to undertake combat operations in metropolitan areas.The Perun UGV can be outfitted with the ZSMU A3C remote-controlled weapon station, which can mount one 7.62mm UKM 2000C or one 12.7mm WKM-B heavy machine. The Perun UGV now has anti-tank capabilities thanks to the Pirat missile installed on the robot.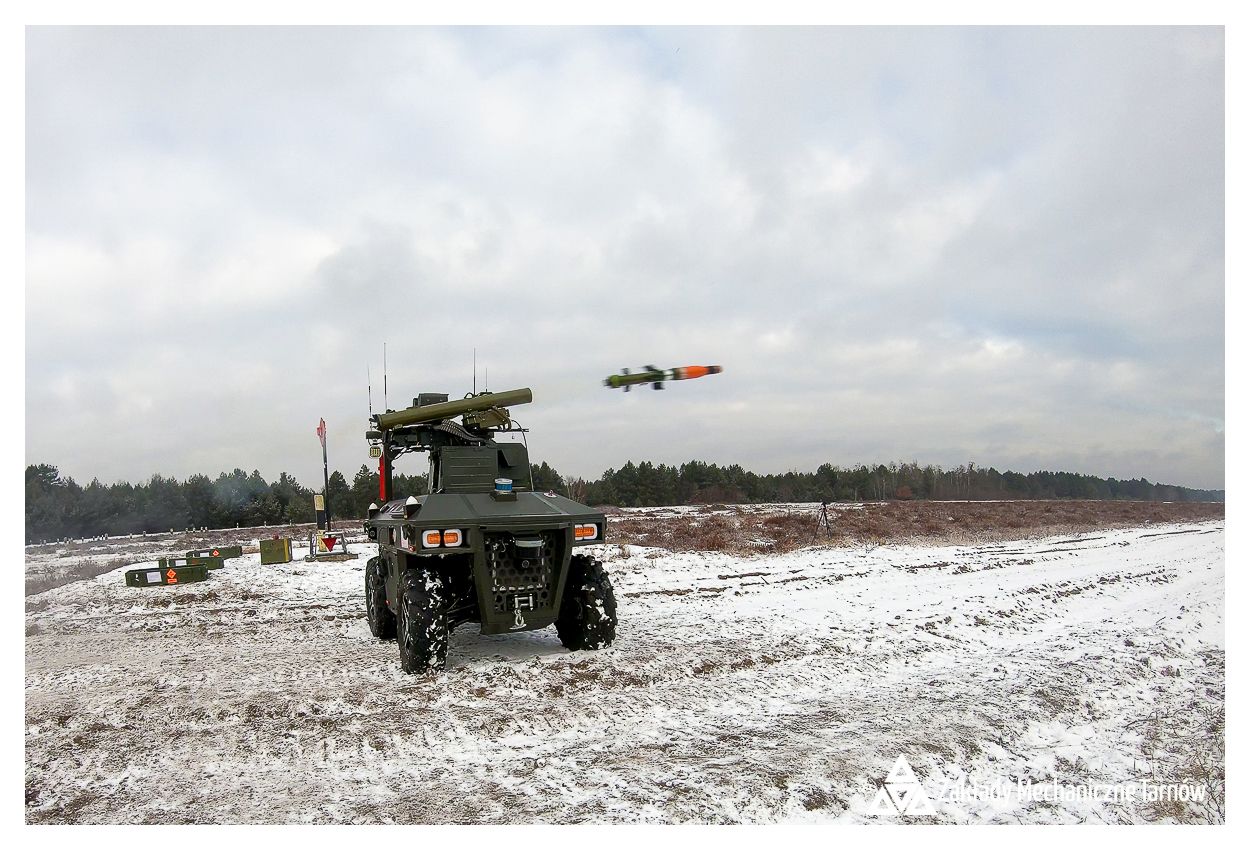 The Pirat is an ATGM developed jointly by Ukraine and Poland's defence industries. The missile has already been created in two forms, including the Pirat 1, an infantry version with a maximum shooting range of 2,500 m that can be loaded with three different types of 2.5-kg warheads, including armour-piercing, thermobaric, and high explosive fragmentation. The Pirat 2 is a light short-range ATGM weapons system with a manually launched missile that will self-guide after launch following the target-reflected laser beam trajectory. The Pirat 2 missile has the same maximum shooting range of 2.5 km as the Pirat 1. However, the time-to-target at the longest range has been reduced from 12 seconds to 5.5 seconds and will be used to defeat soft targets with its proprietary high explosive warhead.
The system uses precise guidance on the reflected laser beam illuminating the target. The missile attacks from the so-called "Upper hemisphere" guarantee very high combat effectiveness. The rocket is equipped with a cumulative warhead, a laser tracking head, an apparatus block with a rudder block, marching engine and is mounted with the starter engine in a transport and launch container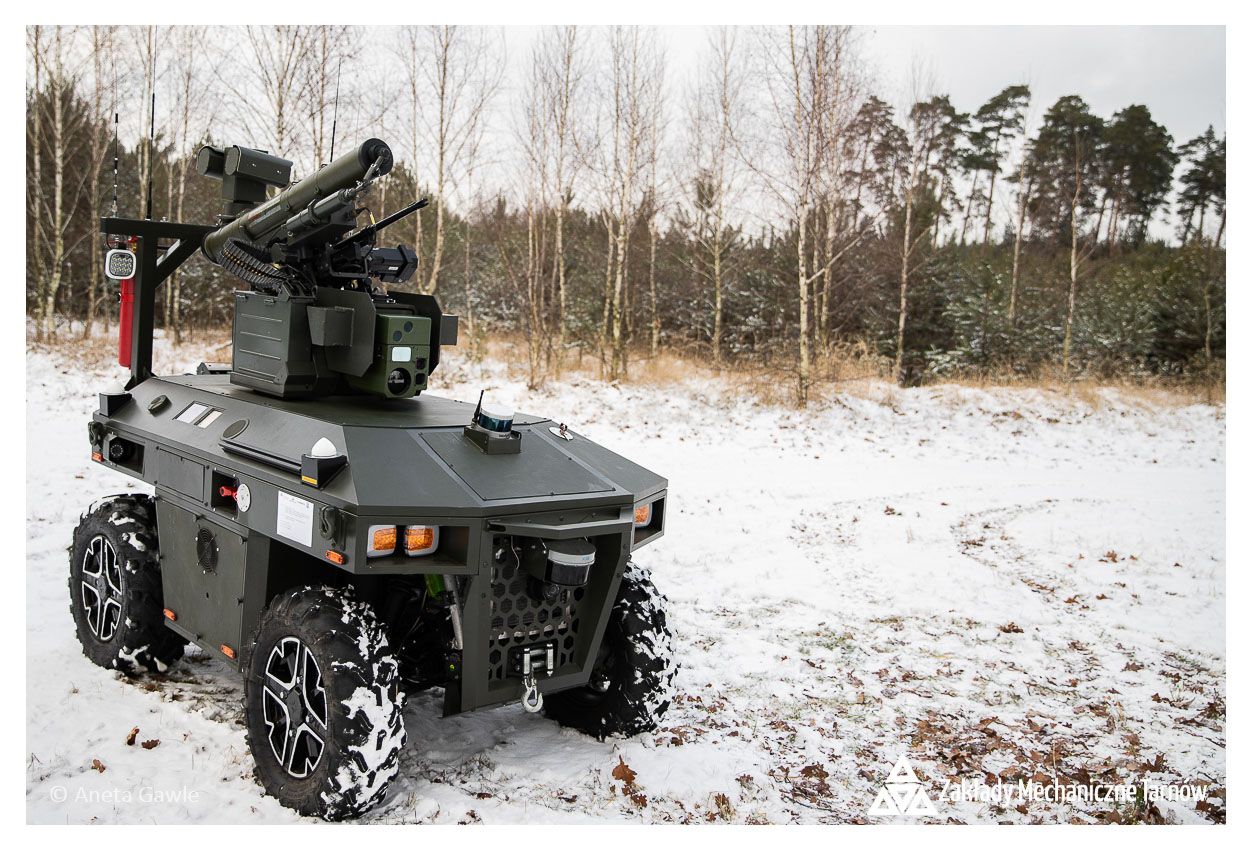 The PIRAT is designed to combat visually observed ground and air targets at any time of the day or night, including:- modern mobile armoured targets with combined dispersed or monolithic armour, including those with reactive armour;- small-scale targets such as a fortified point, a tank in a trench, a lightly armoured objectand a helicopter.The "Autonomous wheeled vehicle with an armament module for reconnaissance and combat tasks" was entirely developed by an industrial and scientific consortium composed of Zakłady Mechaniczne "Tarnów" SA, Stekop SA and the Military University of Technology.