Poland Confirms Acquisition of 250 US M1A2 SEPV V3 Main Battle Tanks
Polish Defence Minister Defence Mariusz Błaszczak visited Joint Systems Manufacturing Centre, also known as Lima Army Tank Plant, where Abrams tanks are produced, ahead of the AUSA defence exhibition in Washington D.C.,
Currently, the Polish army has 142 Leopard 2A4 that will be upgraded to 2PL version 105 Leopard 2A5, 232 PT-91 Twardy, a Polish version of the Soviet-made T-72 127 T-72A/T-72M1, including 257 tanks in store. The Polish army includes one armoured cavalry division and 3 Mechanized divisions with the 12th, the 16th and 18th armoured cavalry divisions. The country runs its "Wilk" (Wolf) programme to acquire 120 MBTs to replace the aged Soviet-era T-72 tanks.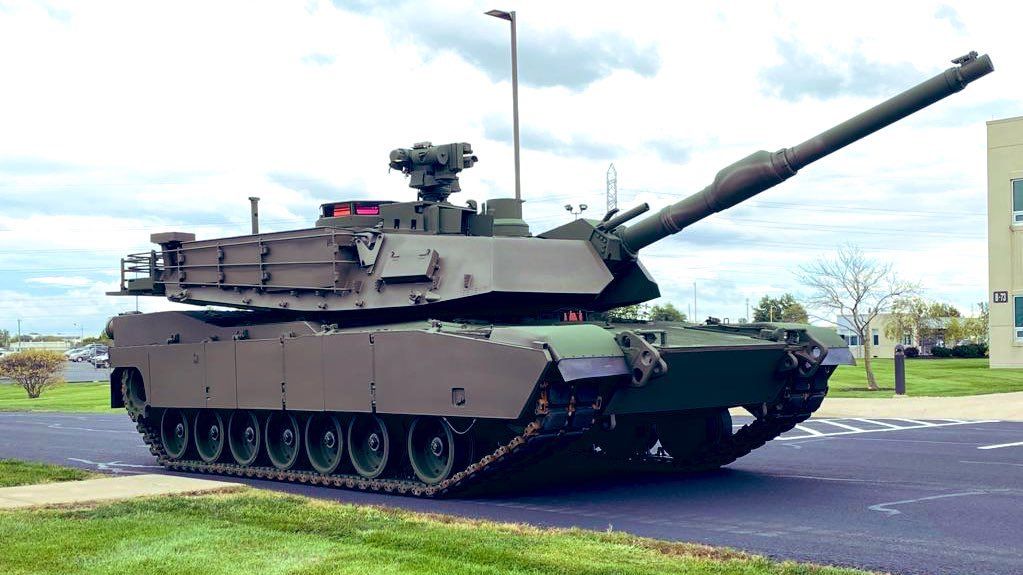 The M1A2 SEPV V3, also called M1A2C, is a modernized version of the M1A2 SEPV v2 main battle tank that benefits from several upgrades in the areas of survivability maintainability and network capability. The armament includes one 120 mm smoothbore M256 cannon, and it can fire the M829E4 anti-tank rounds. The tank is also equipped with a Low Profile (L.P.) CROW (Common Remotely Operated Weapon System) has a 50-calibre machine gun mounted on the top of the turret. The 73.6-ton tank has a crew of four and can go 42 miles on the road and 30 miles per hour cross-country. In October 2015, the M1A2 SP V3 was presented for the first time at AUSA.
The U.S. has originally designed the M1 tank to fight Soviet and Polish forces on the battlefields of Western Europe. The M1 Abrams debuted in 1981 as the most advanced tank of its kind.