Philippines to Procure Çukurova Defence 4X4X4 Fast Armoured Backhoe Loaders
The Acquisition Model was public bidding, but it was changed to negotiated procurement as Government-to-Government between The Philippines and Turkiye.Filipino defence page Philippine Defence Resource has confirmed that the Philippine Department of National Defence (DND) has released a Notice of Award to a joint venture between Çukurova Makina of Turkey and Filipino company Safer PH Innovations on 29 December 2022, and a contract is expected to be signed soon once the Philippine Government has provided funding allocations.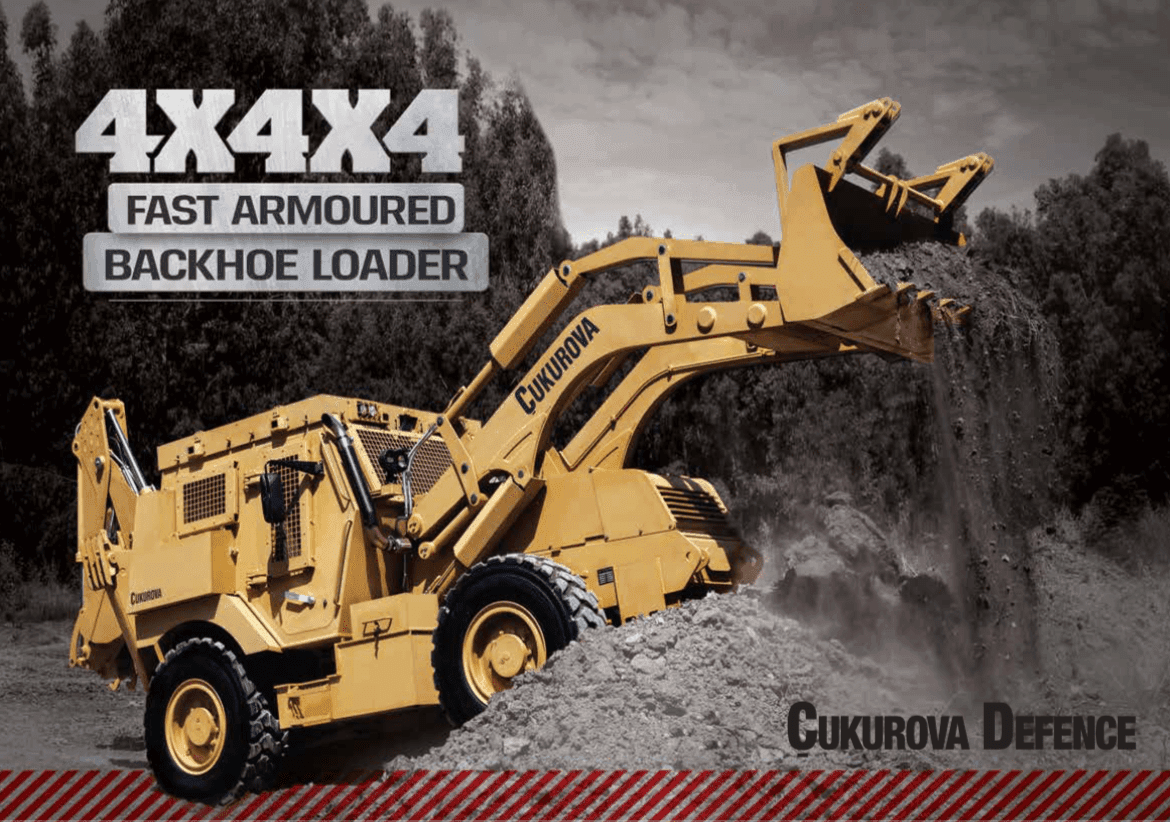 The 4X4X4 fast armoured backhoe loader is Çukurova Defence's product that fits the project's requirements and is believed to be the company's first export to the Philippines.The vehicle was designed with armoured layers to protect its crew against mines, explosions and small arms fire while doing engineering work in high-threat environments, including clearing roads and areas, assisting in construction work, or creating obstacles to slow down an attacking enemy.It is powered by a Cummins QSB diesel engine and is also equipped with run-flat tyres designed to resist the effects of deflation when punctured and enable the vehicle to continue moving at a reduced speed of 15 kilometres per hour.
Mine protection was emphasised for the preliminary design of Çukurova Armoured Backhoe loaders. The seats are specially designed to absorb the effect of mines and secure the life safety of the crew. In addition to steel armoured, composite floor material helps absorb the blast effect of mines as secondary protection. Çukurova Armoured Backhoe Loaders are protected against armour piercing (A/P) bullets of infantry rifles.