Pakistan's Third Babur Class Corvette to be Launched on Friday
The works of the first ship PNS Babur (280), were carried out in Istanbul Shipyard, while the second platform PNS Badr (281), was built in Karachi. The construction of the first two corvettes, followed by the two ships, continues on the slipway. PNS Khaibar is being built in Istanbul, and PNS Tariq (283) is being constructed in Karachi.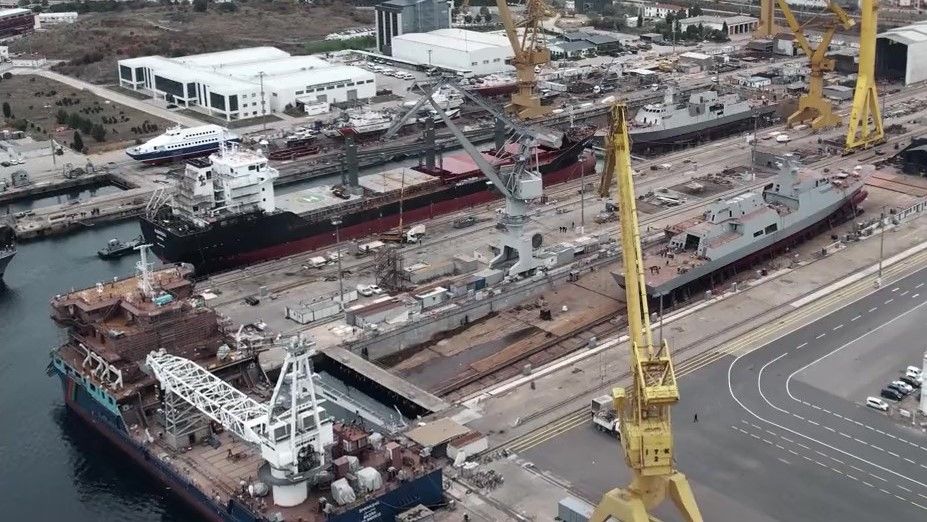 The corvettes will be equipped with an Oto Melara76-millimetre main gun, an ASELSAN Gökdeniz 35-millimetre close-in weapon system, and two ASELSAN STOP 25-millimetre Remotely Controlled Weapon Systems (RCWS). 16 CAMM-ER Albatros-NG surface-to-air missiles. Anti-ship missiles are planned for corvettes. The Harbah system, a naval model of the Babur cruise missile, is on the agenda for surface-to-surface attack payload. The corvettes will be equipped with Meteksan YAKAMOS hull-mounted sonar and two triple Mark 32 torpedo tubes for anti-submarine warfare capability. Platforms will have ASELSAN Hızır torpedo countermeasure systems and a helipad and hangar infrastructure suitable for 10-ton class helicopter operation, especially Anti-Submarine Warfare. The ships will be able to operate for 15 days without resupply and reach a range of 3,500 nautical miles.