PAF's A-29B Super Tucano's Operational for CAS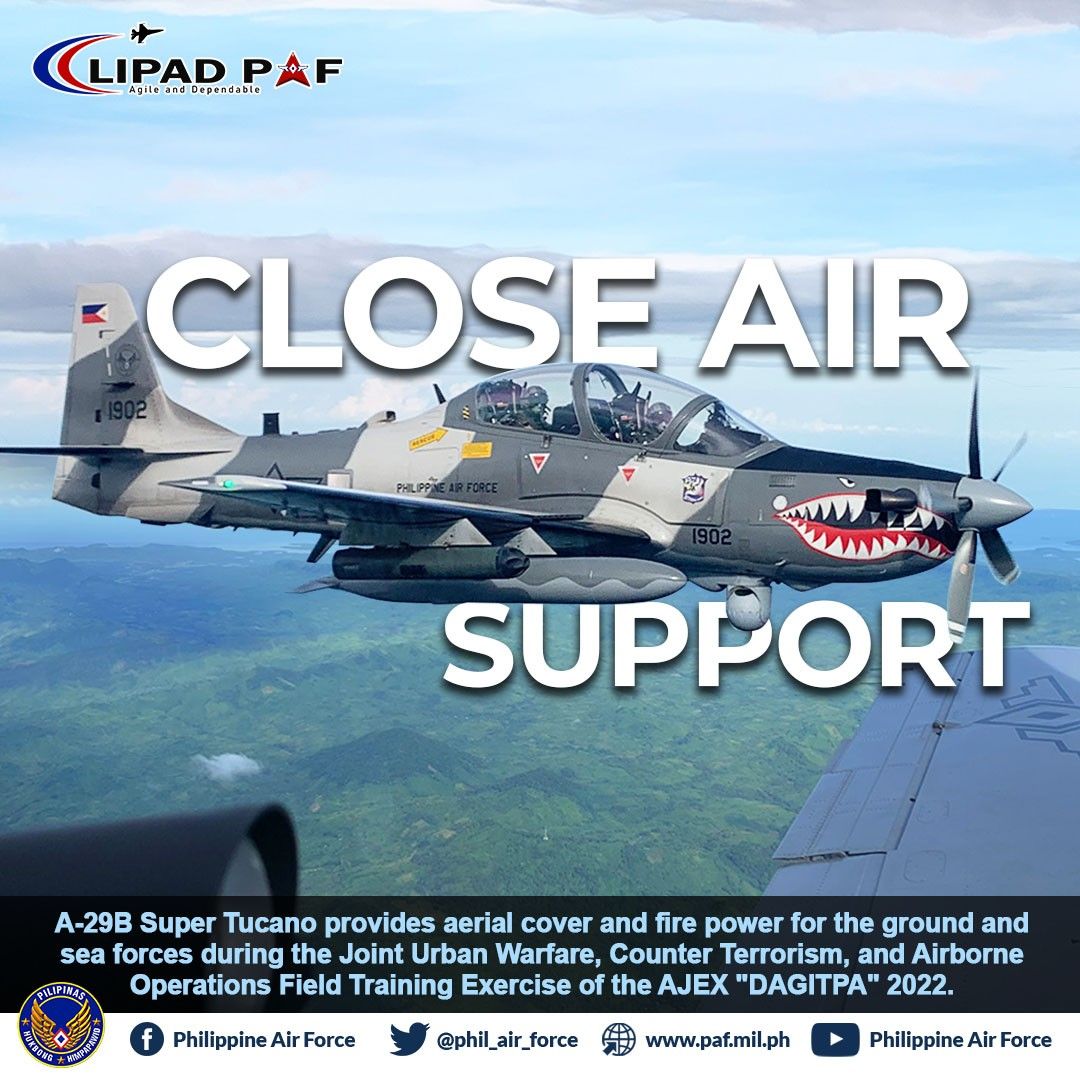 To replace the ageing OV-10 Bronco, the Philippine Air Force considered purchasing six A-29B Super Tucano aircraft. In late 2017, Defence Secretary Delfin Lorenzana signed a contract to acquire six Embraer Super Tucano aircraft for the AFP Modernisation Program's Horizon 1 phase's Close Air Support Aircraft acquisition project. Six A-29B Super Tucanos were handed over to the PAF on October 13, 2020. They were assigned to the 15th Strike Wing's 16th Attack Squadron. The air force plans to operate 24 aircraft by 2024, enough to form two squadrons. Twelve planes will be delivered by 2022, and six more by 2024. The air force plans to use ISR missions besides CAS.
The aircraft has 50 cal. machine guns (each with 200 rounds of ammunition); capacity to carry various ordnance on five weapon hardpoints, including Giat NC621 20 mm cannon pods, Mk 81/82 bombs, BLG-252 cluster bombs, MAA-1 Piranha air-to-air missiles (AAMs), and SBAT-70/19 or LAU-68A/G rocket pods on its underwing stations.