New Truck Mounted Howitzer of India Unveiled
India showcased its new truck-mounted howitzer system, the MGS (Mounted Gun System). The platform is based on an HMV 8x8 15009 military truck equipped with a 155 mm 52 calibre barrel. MGS conducted the first firing tests according to the information. The vehicle is supported by an automatic gun-laying device coupled with a fire control system and ammunition handling infrastructure.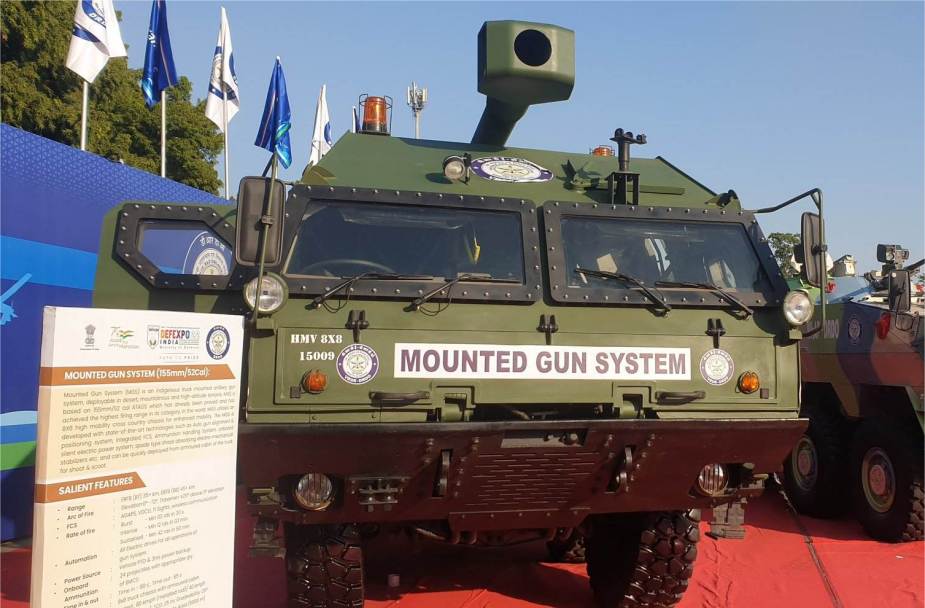 The truck-mounted howitzers offer a cost-effective solution to the user. Platforms provide a quick and agile solution when necessary, except for mechanised operations. Acquisition, operation and sustainment costs are also better than mechanised self-propelled artillery.