New Guard for Blue Homeland: TUSAŞ delivers Aksungur UAV to Turkish Navy
Professor Ismail Demir, President of Defence Industries (SSB), stated that the tests of armed UAV Aksungur are completed, and the UAV is delivered to the Turkish Navy. Aksungur UAV, the twin-engine variant of ANKA, has a 750 kg payload capacity and 50 hours of endurance. This capacity allows UAVs to fulfil maritime surveillance missions.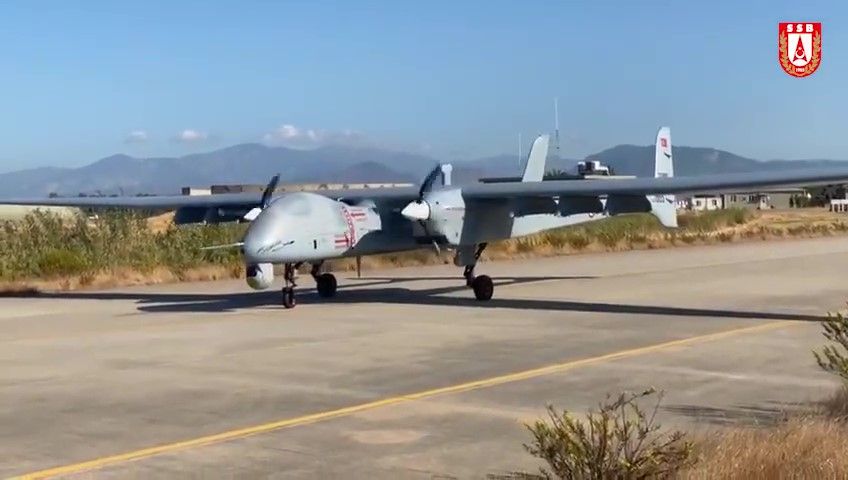 The UAV has performed its maiden flight in 2019. It can be used in conjunction with SATCOM to extend the mission beyond Line of Sight. It can be configured according to intelligence, surveillance, reconnaissance missions. Surface or anti-submarine warfare missions can be carried out using the armed configuration.
Aksungur, which made its first flight in 2019, has been integrated with three different EOIR cameras, two different SATCOM, 500 lb class Roketsan's Teber 81/82, Wing Guidance Kit 82, TEI's engine PD170. Various sonobuoys and magnetic anomaly detectors can be integrated into the tail of the UAV. Aksungur has already successfully performed ammunition tests such as MAM-L and KGK-SİHA-82. In addition to these studies, Aksungur flew in reconnaissance surveillance missions at the General Directorate of Forestry and completed more than 1000 flight hours before its delivery to the Navy.